Google today is rolling out an update to its famed voice assistant. Look for it today on your Android phone — by way of the Google Play Store.
Thankfully, the team in Mountain View realized that now all of us want to interact by voice, and is now giving more options along with corresponding visuals to instead help us use touch for interactions. To which I say, yes! Many times — pretty much any time in a public space — it's at best not convenient and at worst simply rude to pull out my phone and start barking commands or questions. Then again, this seems to be (sadly) the norm at most coffee shops these days.
Welcome touch controls that can be found in the updated Google Assistant app include controls for smart home devices (e.g. light switches). In addition, pretty much all of the cards that you see in the UI can be tapped in some way or another. For instance, you can tap on stock prices, calendar entries and to-dos ("Keep track of things"), and Gmails related to travel.
As an assistant Google's approach is becoming more savvy at surfacing all the bits of information that are useful to you throughout the day. That means less diving into individual apps.
Looks wise there's more of that now familiar Material Design. Things are generally laid out with simplicity in mind. And white space. Lots and lots of white space.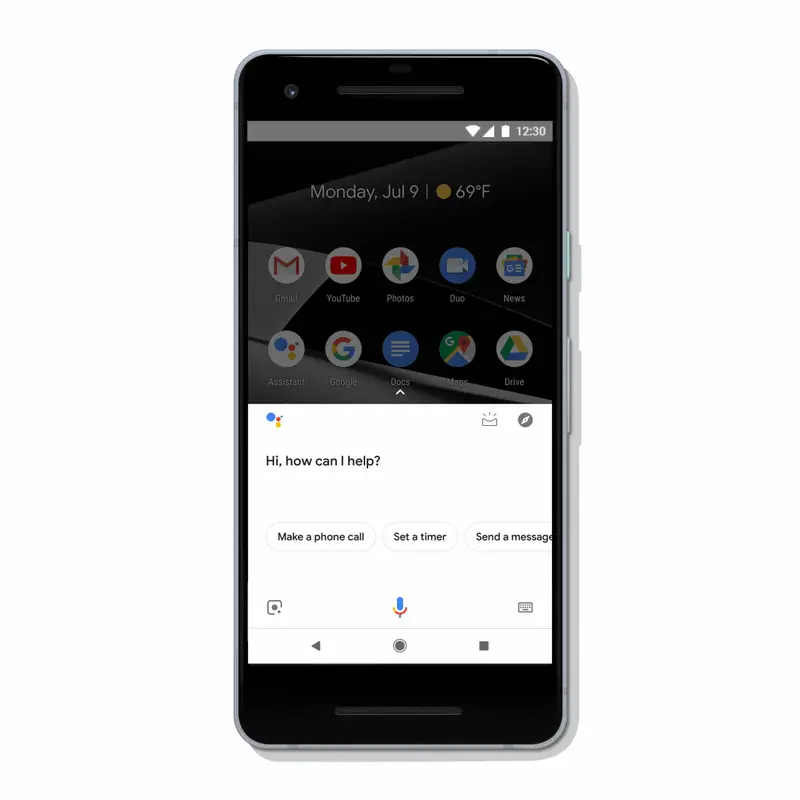 In essence with the new Google Assistant, the mobile experience interacting with Android is now very similar to what you'd find on a Google-powered Smart Display such as those now available from JBL and Lenovo.
Or is that the other way around?
Either way, Google Assistant is getting a coat of consistency across all Google devices. Interacting on the go and at home on various devices should feel about the same and not require learning curves.
Your move, Siri.
Download Google Assistant App for Android: Google Play Store