It should be ground-breaking. At least on paper it is. And to a handful of insiders who have seen demos of the next generation camera technology we've heard that the hyperbole is to be believed. It is the real deal.
It being the RED Hydrogen: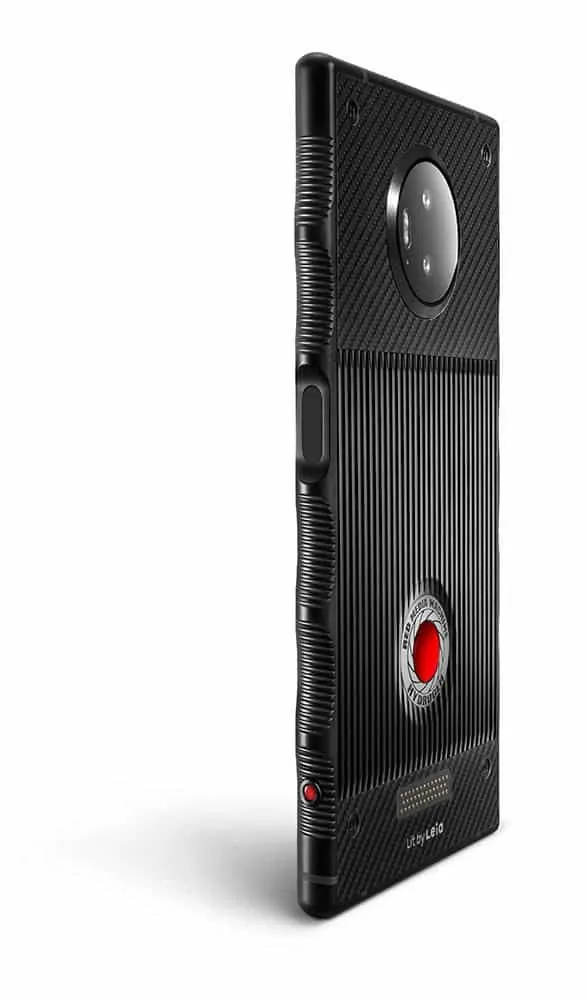 The passion project of company founder Jim Jannard has been stirring up forums and the pique of shooters on the lookout for a high quality portable camera that takes footage up a notch from the traditional everycamera, the smartphone.
Yesterday, Jannard posted some more photos of the upcoming Hydrogen camera on a new forum created to spark discussion and communicate updates.
The big headline with Hydrogen, as I've written before here on Stark Insider, is the holographic display. Something right out of Star Wars, right? Well, possibly similar (though at much smaller scale) and those who have seen it are apparently knocked off their feet the effect is so impressive.
But there's another reason camera enthusiasts and pros might be hankering for a phone like the Hydrogen.
Redcode.
So far as I know, there's been no confirmation out of RED that the Hydrogen will feature now — or ever — the ability to capture footage using the powerful and beautiful codec that is Redcode (.R3D). But I'm hoping. That's because if I want to capture nice footage while traveling or in places where discretion is the better part of valor, I'll want something compact and lightweight — which my Scarlet-W camera is far from being, even despite its fairly small size. If RED were to make a small Redcode capture device, or as the button on Hydrogen says "RED MEDIA MACHINE", then I could potentially better intercut footage between my portable camera and its bigger brother Dragon which, of course, already shoots Redcode.
So far as I know, there's been confirmation out of RED that the Hydrogen will feature now — or ever — the ability to capture footage using the powerful and beautiful codec that is Redcode (.R3D), but I'm hoping.
My suspicion is that the team at Red Digital Camera is going to position the Hydrogen as their ~ under $20,000 (USD) offering.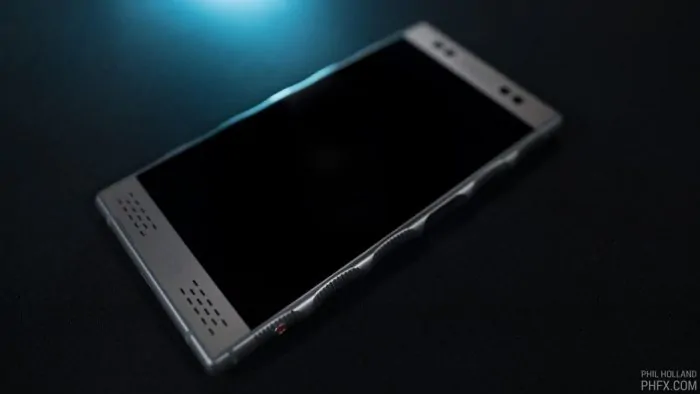 There's a few reasons I'm thinking that.
Recently, RED repositioned its camera lineup, essentially removing the Raven and Scarlet-W, the former entry level cameras. Yes, you can still buy them, but I'm guessing (again) that's only until inventory runs out. If you "build a camera" on the RED web site, you get three DSMC2 options — Raven and Scarlet-W aren't included — with the lowest one, the new Gemini sensor, starting at $19,500. At one time in the past few years you could buy into RED for "only" about $7,000 with the Raven or $10,000 for the Scarlet-W. The market responded very well to those models. Soon after, price hikes came. Over time RED moved out of the sub $10,000 market, and now its the entry price of its official DSMC2 line-up for 2018 is $19,500. Management has moved up-market (where it originally started about 10 years ago).
But why?
The Stark theory here is that they're making space for the Hydrogen.
Yes, the Hydrogen camera body — phone — starts at only about $1,200. But it's modular. And I think this is the exciting and intriguing thing about this product. RED is known for modular design. You can't buy a DSMC2 body and do anything with it. You have to add modules. One for I/O, another for monitoring, a lens mount, handle, etc. It's both a blessing and a curse. You can build out the camera the way you want, but you pay the price — RED modules aren't exactly cheap, especially media. (but man is it worth it).
So that leaves Hydrogen lots of headroom, from $1,200 to the next official camera body being actively marketed by Red, the Gemini Dragon at $19,500.
I wouldn't be surprised if RED offers boatloads of modules.
And I also wouldn't be surprised if one of them is a Redcode RAW module.
That, of course, would be my dream.
I currently bring along the (great) Panasonic GH5 when I travel and go places around town. Great mirrorless camera no doubt. But if I could shoot with something more compatible with my Scarlet-W footage than I'd be all eyes and ears.
Although Hydrogen starts at $1,200 expect it to climb quickly, by the thousands, to potentially outfit as a portable Redcode media machine that still stays well below the $19,500 starting point of Gemini.
Given all my theorizing, I might well throw another one out there…
See that quirky Hyrdogen case? That rugged design? Those serrated edges?
That to me speaks grippiness. Us shooters on the run prefer something that doesn't slip out of our hands, like a typical smartphone. Again, another possible indication this could be not only a smartphone competitor, but also an entry level Redcode shooter.
Speaking of the smartphone, so far RED has done an excellent job of positioning the Hydrogen. It's far cheaper than any other RED camera, but it's more expensive than a typical flagship smartphone (typically around $1,000 for Apple iPhone X, or Samsung Galaxy S9 for instance). I believe the appeal is not only for those interested in holography, but rather also for that universe of RED shooter that needs a professional on-the-go footage grabber that intercuts with their stable of larger DSMC2 bodies. In a way, the Hydrogen might be seen in a similar light as the Blackmagic Micro Cinema Camera or the upcoming Pocket 4K — portable cameras that play well with their larger, more expensive siblings.
Enough conjecture. We'll know more soon enough.
RED Hydrogen phones — entry level cameras? — at least the black aluminum model, starts shipping October 9.
AT&T, Verizon and Telcel will start offering Hydrogen on November 2.