Panasonic GH5 or Nikon Z6?
That is the question many shoppers are asking. Nikon this week dropped a pair of full frame mirrorless camera bodies. The Nikon Z6 shoots 4K video and 24.5MP stills and goes for $1,996 (USD) and the fancier sibling Z7 also shoots 4K video, but with higher quality stills, rated at 45.7MP, and sells for $3,396.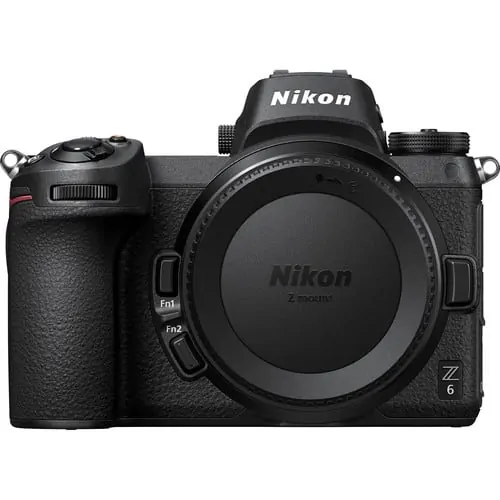 It's been a long-time coming for Nikon fans. Sony has long been in (and leading) the mirrorless race. Unlike DSLRs, mirrorless bodies are far less bulky, don't have a reflex mirror, and have electronic view finders (instead of optical, which some prefer). Battery life can be an issue, but no question the Sony a7 series has been an undeniable hit with wedding shooters, filmmakers, music video producers, landscape/travel shooters, and the like.
Meanwhile, for its part, Panasonic continued to roll last year with the release of the GH5. Momentum had already been achieved with the GH4 which was well-received. Adding in extra goodies like dual SD slots, 4K 10-bit 4:2:2 video, and in-body stabilization made the GH5 an irresistible prospect for many folks who spend their days shooting and editing videos.
So it long overdue for Nikon to enter the full-frame mirrorless market.
And wouldn't you know it, Nikon priced its new Z6 right in the sweet spot, at $1,996 (USD).
Not cheap, granted — I'd say this is semi-pro, serious hobbyist territory, with top tier full-frame bodies like the 5D IV, A7SII, and also Nikon's new Z7 considered true pro. But with the YouTube generation here, and big channels pulling in big money, using the right gear can be important. And for those buyers this price point is something to consider, but if it's the right tool it's the right tool, and the job must get done (uploading, day in and day out).
Panasonic GH5 or Nikon Z6?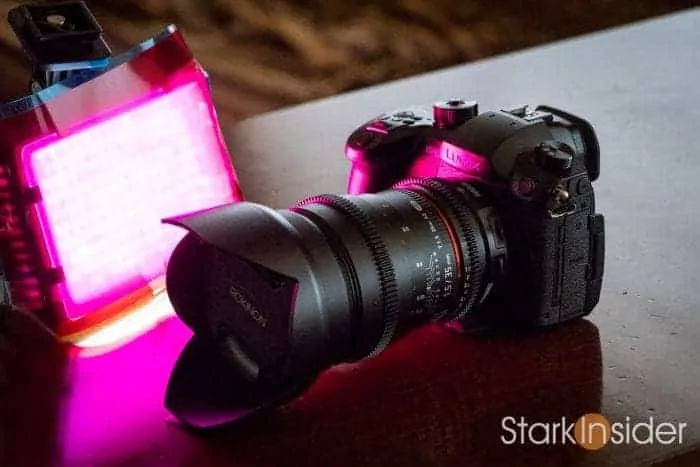 So this looks to be a tough one:
Would you buy a Panasonic GH5 or Nikon Z6?
(note: the GH5 is now selling in many places for below list price)
It really depends. Hedging, I know. But it does really depend on what type of shooting and projects you're working on. There is no one right camera for everyone.
Specs: Nikon Z6 and Panasonic GH5

Nikon Z6

24.5MP FX-Format BSI CMOS Sensor
EXPEED 6 Image Processing Engine
UHD 4K30 Video; N-Log & 10-Bit HDMI Out
273-Point Phase-Detect AF System
Built-In 5-Axis Vibration Reduction
0.80x 3.6m-Dot EVF with NIKKOR Optics
3.2″ 2.1m-Dot Tilting Touchscreen LCD
12 fps Shooting; ISO 100-51200
Top-Panel Dot-Matrix OLED; XQD Card Slot
Wi-Fi and Bluetooth

Panasonic GH5

20.3MP Digital Live MOS Sensor
Venus Engine Image Processor
4K Video with No Crop
Internal 4:2:2 10-Bit 4K Video at 24/30p
5-Axis Sensor Stabilization; Dual I.S. 2
0.76x 3.68m-Dot OLED Viewfinder
3.2″ 1.62m-Dot Free-Angle Touchscreen
Advanced DFD AF System; 6K & 4K PHOTO
ISO 25600 and 12 fps Continuous Shooting
Dual UHS-II SD Slots; Wi-Fi & Bluetooth
For instance, if you like shooting wildlife and wide outdoor vistas, you're probably going to want the beautiful full-frame look that the something like the Z6 affords.
Narrative shooters are typically accustomed to Super 35, so the GH5 is perfectly fine for those scenarios.
Then there's the lens mount consideration.
Nikon introduced a new Z mount for the Z6/Z7. If you have old (and excellent) Nikon glass, you'll need to use the optional adapter. Not too big a deal. But it's a consideration.
Meanwhile, the GH5, of course, uses a MFT (Micro Four Thirds) mount. There's plenty of MFT lens options out there — and I especially like that they're generally more affordable then Canon EF or Sony E-Mount stuff. Put a Speedbooster Metabones on there, like I do with my GH5 when shooting videos for Stark Insider, and you can use all your EF lenses, and also benefit from more light and a wider field of view.
But if I we're in the market today, and choosing between the GH5 and Z6 the decision would (unfortunately) be easy…
Nikon Z6: There's a few serious design oversights…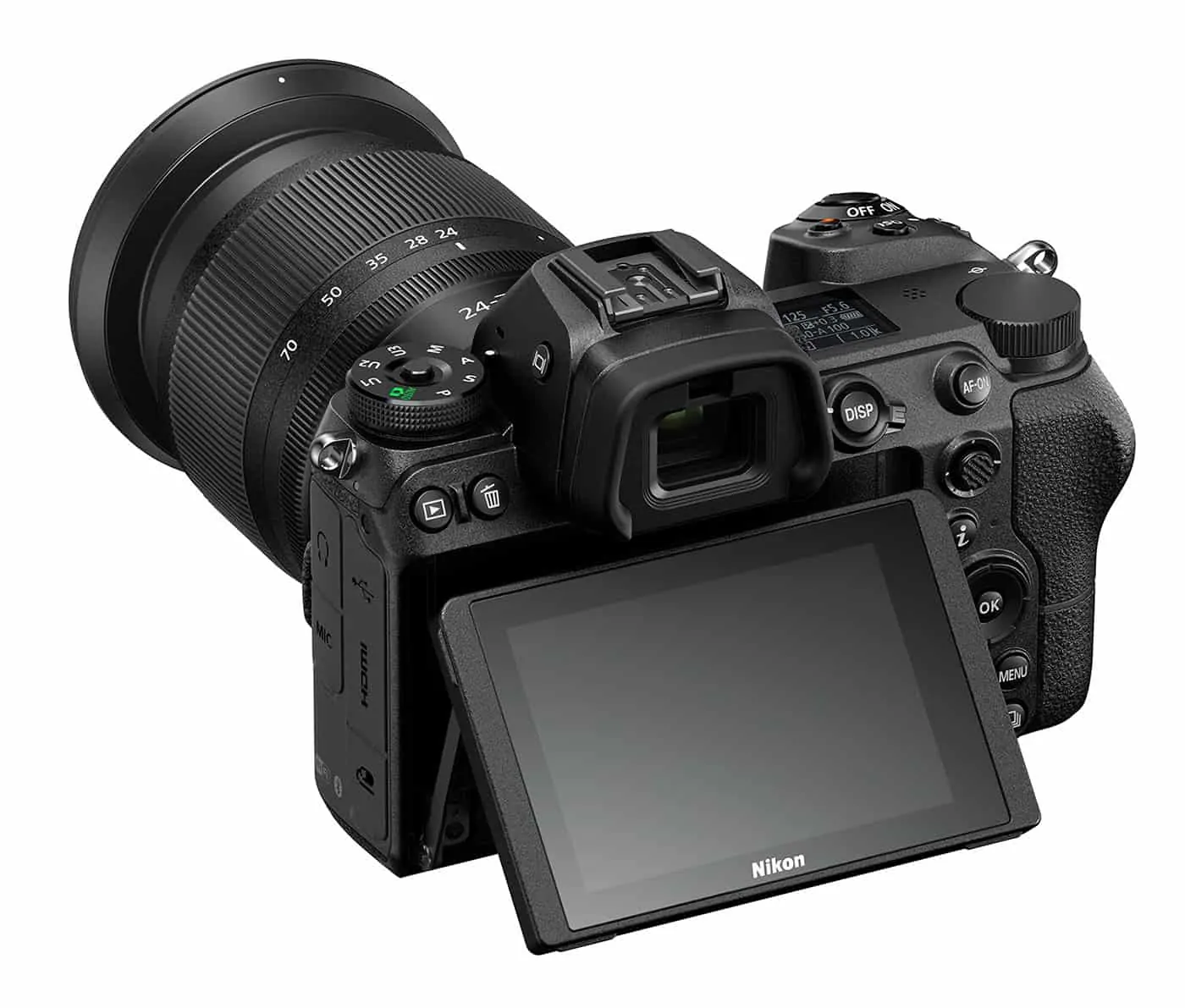 Again, it comes down to what you shoot. But, for me at least, Nikon screwed up a bit with the Z6/Z7. That's unfortunate, especially considering how long the team had to study the success Panasonic, Sony and others were having in the mirrorless market around this price range.
Specifically, here's my gripes:
Only a single memory card slot (XQD)
Non-articulating LCD screen
Battery life (based on what some are saying, we need to wait for full reports and tests before drawing final conclusion)
[Random tangent: you think encoding h.264 video in Premiere and Adobe Media Encoder is slow? Try this. Try rendering your project using h.265 HEVC like I'm doing while writing this article. Enjoy the 24 hour wait (an inevitable fail, and "Bahhhhhh!"). Then go back to your h.264 export and enjoy the (relative) zippiness! You won't complain anymore.]
It would concern me that the Z6 has only one memory slot. If I were a wedding shooter or doing paid shoots I think it would be a deal breaker. That's because I like to have dual slots for redundancy. Yes, I'm paranoid that way. Maybe you are. Maybe you aren't. But the piece of mind of knowing if one card fails I have a backup is very comforting. And, if I break for lunch and leave my camera somewhere I can take that 2nd SD card, put it in my wallet, and know I'm covered if something gets lost or stolen.
Vloggers will likely not short-list this camera because of the non-articulating LCD. Why? Why Nikon?! Vloggers are a huge market. They're buying the GH5. But I don't think they'll buy the Z6, or at least not many. That's because the screen on the Z6 is Sony-like and can't fully articulate so a solo shooter can frame and focus themselves. Given this the YouTube — Hey, guys! — generation, it seems to be an oversight.
For those two reasons alone, I'd likely re-buy a GH5.
However, let's not forget the Z6 is a full-frame camera for "only" $1,995. That is amazing.
So if you can live with those short-comings above and they have no impact on your particular projects or style of shooting, then I would definitely take a close look. I especially appreciate that Nikon builds in a small LCD on the top panel so you can quickly see your settings without having to hunt for them on the rear LCD. I wish Panasonic would consider this for the GH6.
Still… 10-bit 4K video, Log, and full-frame for $2,000 is pretty sweet
Watch: Nikon Z6/Z7 Hands-On First Look at Full Frame Mirrorless (via DigiDirect)
I have no doubt the image quality and performance will be top notch with the Z6 (and Z7). Early hands-ons and first impressions articles and videos seem to be quite positive. No wonder, it's Nikon after all. Perhaps, the Z6 is best suited to someone who wants to shoot photos primarily, and occasionally grab high quality 4K video. And the GH6 would be ideal for someone who wants to shoot video primarily, and occasionally grab some stills.
Ultimately, I would have liked to have seen Nikon include dual XQD slots and an articulating screen. But. (I'm being Canadian). Let's not forget this is the world's first mirrorless camera to record 4K 10-bit 4:2:2 full-frame video externally. Add a Atomos Ninja V and you're set — not to mention you solve the dual memory store concern. Pretty amazing stuff.
ALSO SEE: Panasonic GH5 articles on Stark Insider
At the end of the (shooting) day: how amazing is it for us video shooters these days?
Years back we had pretty much one choice if our budget would allow: the Canon 5D Mark II. If you couldn't make the leap you might settle, like I did, for an APS-C body like the (still amazing) Canon EOS Rebel T2i.
Now look at what we have. Panasonic GH5. Sony a7SII and A7R series. Olympus souffle. Fujifilm feast. And, now full-frame mirrorless cameras in the Nikon Z6 and Z7.
SHOT ON PANASONIC GH5:
Waking Up the Vatican
A short film by Clinton and Loni Stark
Gear: Panasonic GH5, Panasonic 12-35mm f/2.8, RED Scarlet-W, Sigma 18-35mm ART f/1.8
Lots of choice for video shooters these days. The level of innovation across the board is, fanboy-ism aside, astounding.
Truly, the real limit on projects is our imaginations. The story. The emotion. Everything else, tools. Important to us, yes, but not to the viewer. Specs are great, sure. In the end, catching the Big Fish is all that matters.
Happy shooting!
The Z7 ships September 30, with the Z6 following on November 30. Nice to see Nikon in the game.
Buy/research: