I have to say this makes a lot of sense.
Google today announced it had folded its Google Play Newsstand app into Google News. That means you only need to open one app to read curated news stories, magazines (most require a subscription), blog posts from your favorite sources, and get the weather forecast.
The New Google News:

Brings together Google Play Newsstand and Google News & Weather into a single experience.

Includes your saved topics and existing magazine and news subscriptions on the 'Favorites' tab. You do not need to follow or subscribe to them again.

Includes a 'Headlines' tab that shows you an un-personalized view of the top stories of the day.

Source: Google
In some ways this is similar to what Apple has already done — for a while now — with its stock News app.
However, one key difference is magazines.
Google has an arsenal of magazines titles folded into its News app. Perhaps a little counter-intuitive given that the app is called "News" not "Magazines". Still it's nice to be able to get all this content in one place.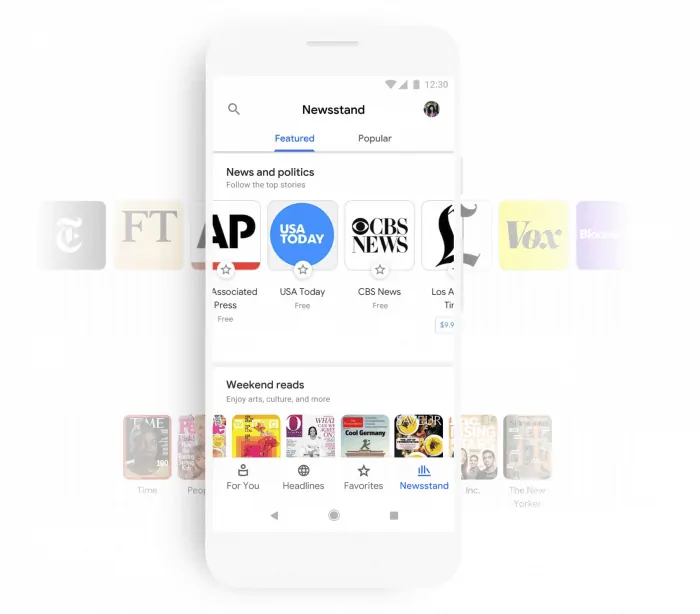 Meanwhile, thanks to its recent Texture acquisition (March 2018), Apple does have over 200 magazine titles of its own on offer via subscription. So far, from what I can tell at least, Texture remains a standalone app (a good one at that).
So, on your iPhone or iPad you go to News for news and Texture for magazines. It will be interesting to see how Apple treats these media channels going forward.
The new Google News with integrated Google Play Newsstand is available today for both Android and iOS.