A Stark Insider photo review of René Magritte: The Fifth Season at The San Francisco Museum of Modern Art (SFMOMA).
#thisisnotahashtag
And what a savvy way to kick off the striking Rene Magritte (Belgian, 1898-1967) exhibit!
On Friday, SFMOMA held a member preview and proved, once again, that it was quite possibly the coolest museum on earth — at least on this particularly energetic and entertaining evening. We later learned that some 9,500 members had RSVP'd for the event. Line-ups circling the building are normally things you see in San Francisco for new Apple iPhone or live concerts. Then again this is Magritte, the rockstar surrealist.
I was fortunate enough to attend the Magritte showing at the Pompidou in Paris last year: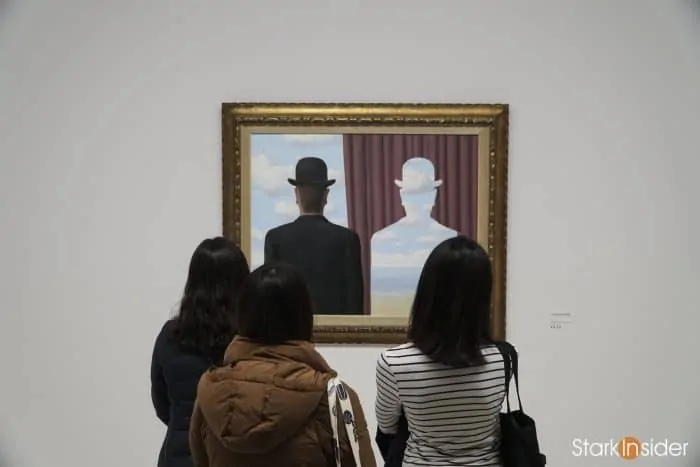 The images have stayed with me ever since. So I was anxious to once again dive in.
The Fifth Season features about 70 paintings spread across 9 galleries. Most are from the 1940-60s representing the later part of Magritte's career, and include those completed during and after World War II.
Like many, we kicked off the extravaganza with (somewhat sinful) bites in the grand SFMOMA lobby. Some delicious sliders (farmerbrown). Some guilty good fries. And a glass of wine. Then we were off, up to floor 4. If I had to do it again I might recommend you head to the exhibit first then eat afterwords. Later in the evening, the lineup to enter the exhibition had grown quite long. But it appeared the extra wait had no effect on the rocking atmosphere here. As one volunteer told us, "The people love SFMOMA." Based on the frenzy I would definitely not argue.
As for the exhibit itself — "René Magritte: The Fifth Season" — it is, in a world, striking. Each of the galleries is beautifully lit, and art is tastefully displayed with plenty of white space and room to take in the wild imagination of Magritte.
All the legendary style are here. The windows (meta before its time). The bowler hats. The over-sized fruits bursting out of the most unexpected places.
And, of course, this is not a pipe.
René Magritte:
The Fifth Season

SFMOMA

Galleries:

1. What Good is Painting?
2. The Human Condition
3. Hyperytrophy
4. Hidden and Revealed
5. Bowler Men
6. The Enchanted Domain
7. The Dominion of Light
8. Gravity and Flight
Loni Stark mentioned to me that Magritte's style was "diverse." Indeed, as you walk through the galleries representing his work from 1943 to 1967, there's an incredible swing in style and ambition and color. SFMOMA mentioned in their announcement of the exhibition: "Magritte suddenly began to make paintings that looked almost nothing like his previous work." It can make for an entertaining and whimsical experience. In some ways I'm reminded of the Edvard Munch exhibition from last year.
Everyone interprets art uniquely and relates to it in their own way. For me, I like examining the style and trying to understand the artist's mind set at that particular moment in time. Magritte is known for impacting the style of many filmmakers. Director David Lynch is one who has used famous works of art to influence his films. Magritte is one, and Francis Bacon is another notable artist whose style can be seen in many of Lynch's scene (for instance, the final scene in Lost Highway when Bill Pullman's character is fleeing the police, and begins to apparently shape shift… or something like that).
Magritte's paintings are unparalleled for their ability to illuminate blind spots in our perception. How do we understand and experience reality? How can painting help us contend with the ambiguities that surround us? Can art reflect these uncertain relationships in the world? Magritte's work opened up these questions and many more that are still being examined by artists today.
— Caitlin Haskell, associate curator of painting and sculpture at SFMOMA
As we headed back to the ground floor, we were amazed by the transformation. SFMOMA was now in night club mode. Over by the gift shop there were live singers. On the other side, a live DJ, and plenty of libations nearby. Perhaps the best way to send off the event, was to enjoy a scoop of delicious Coletta gelato. It was a refreshing way to take a brief break, to sit and watch all the action around us, while images of Magritte tickled our imaginations, before heading into the brisk San Francisco evening back to the Moscone Parking Garage.
IN PHOTOS: René Magritte 'The Fifth Season' at SFMOMA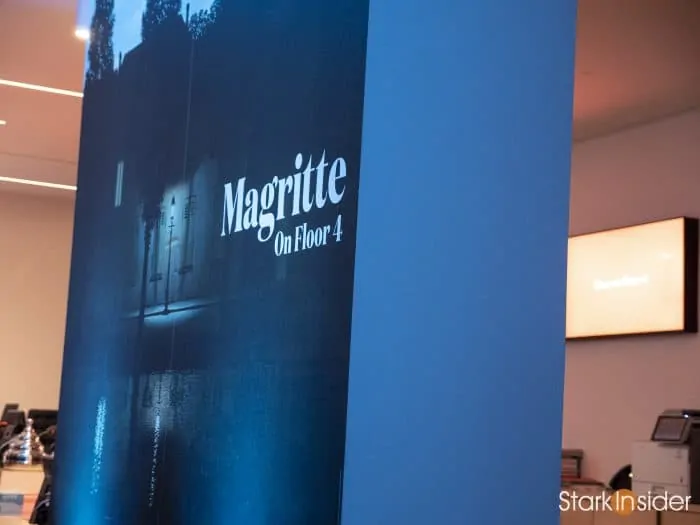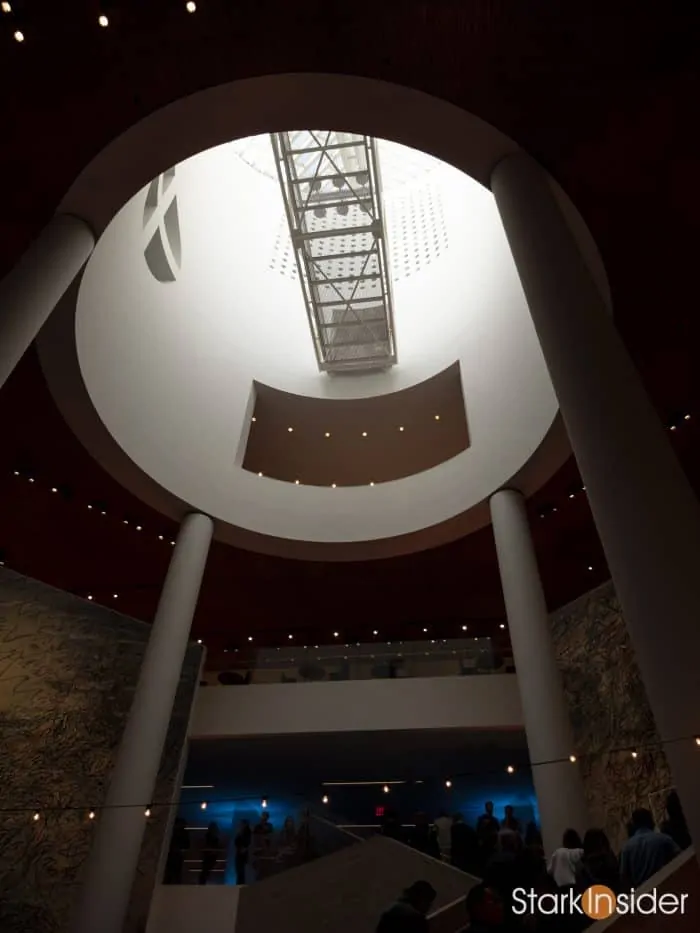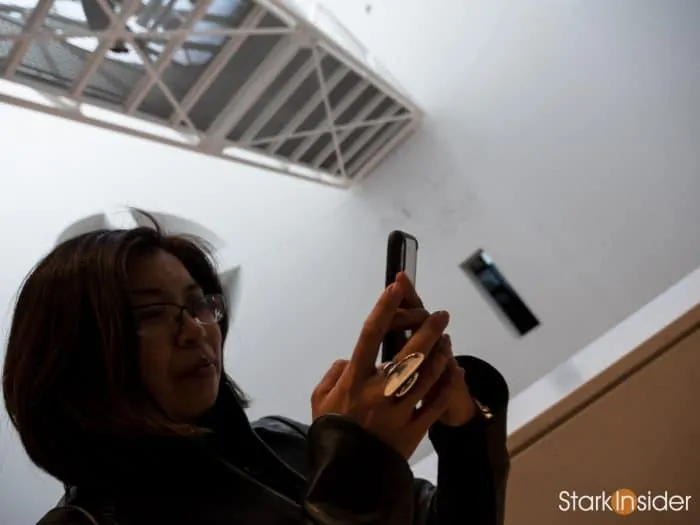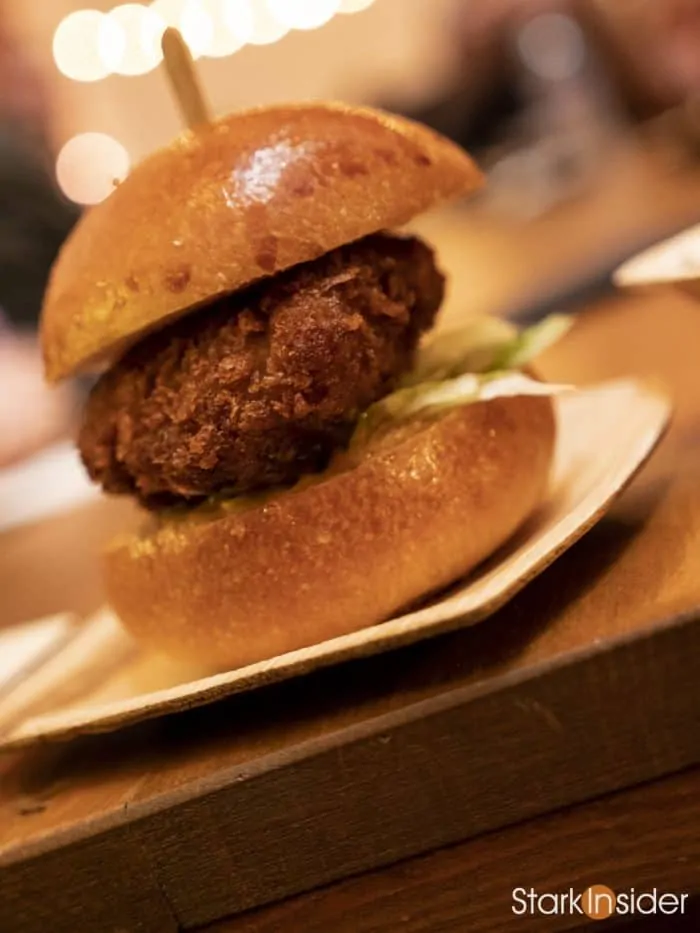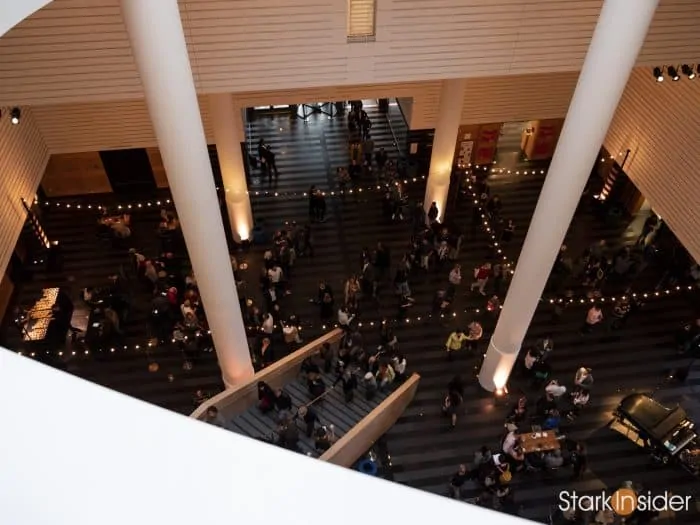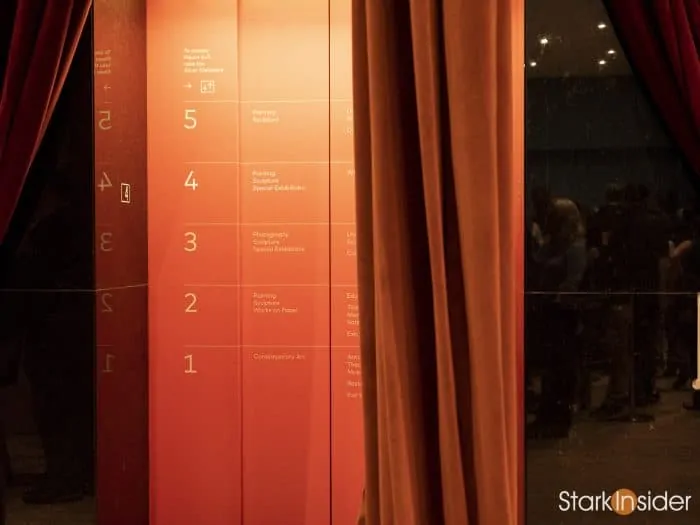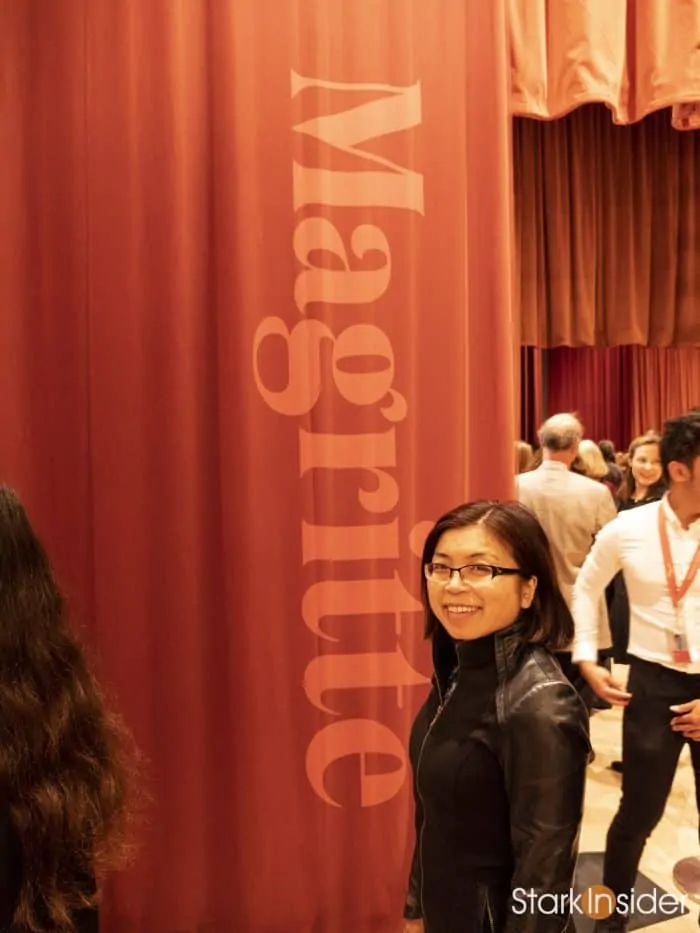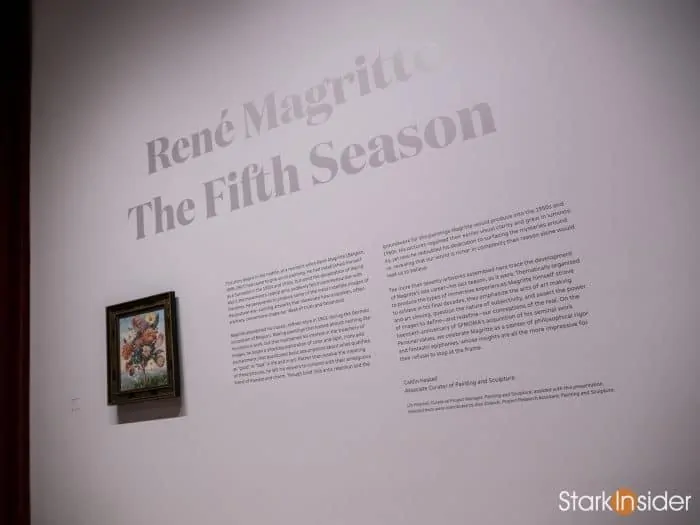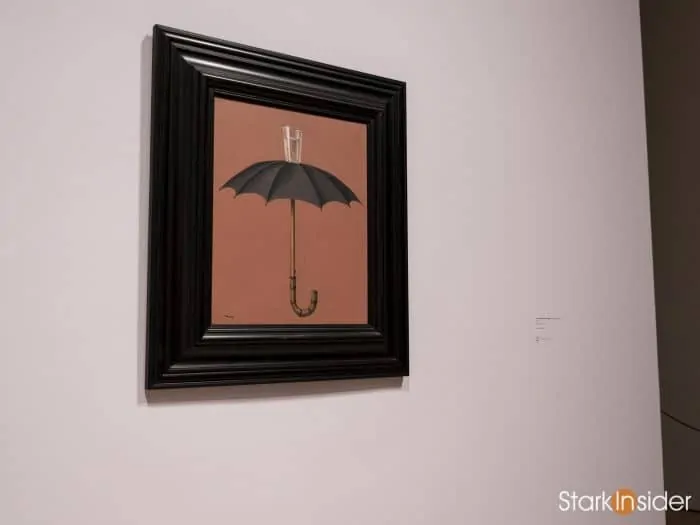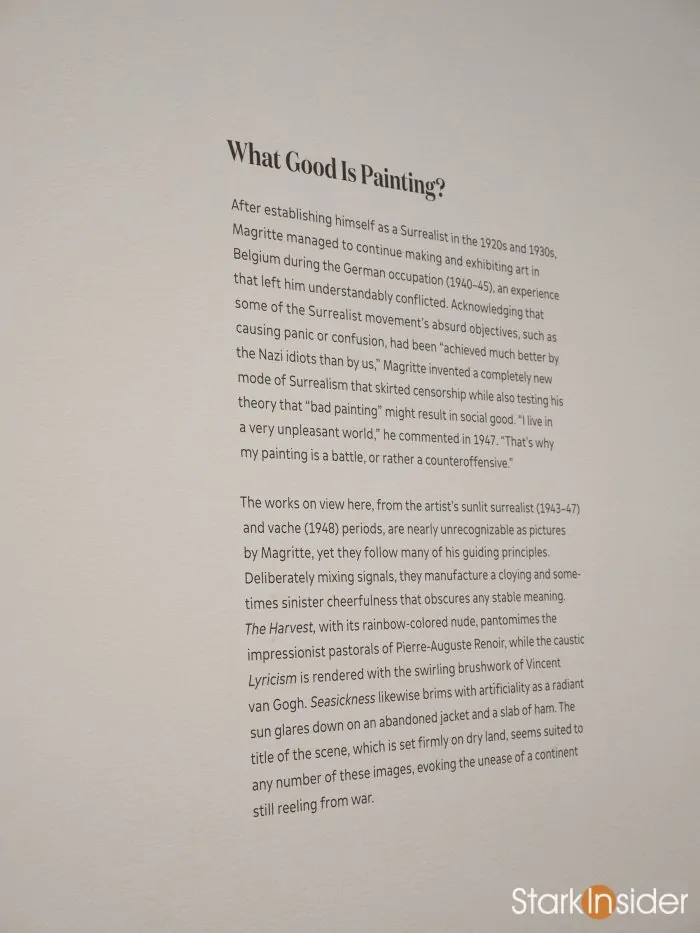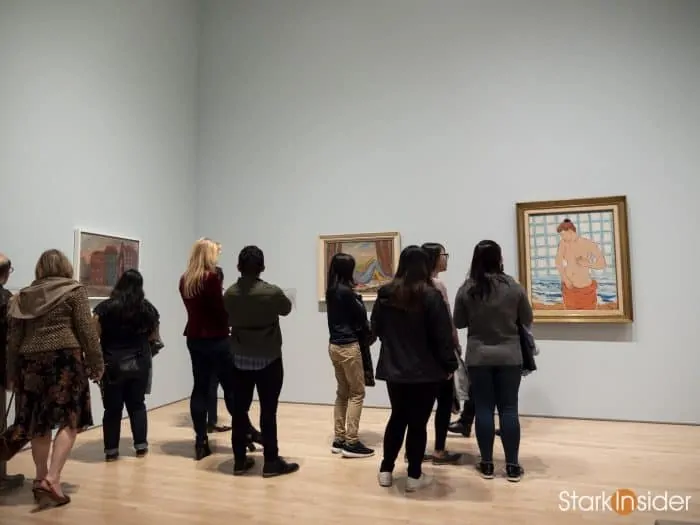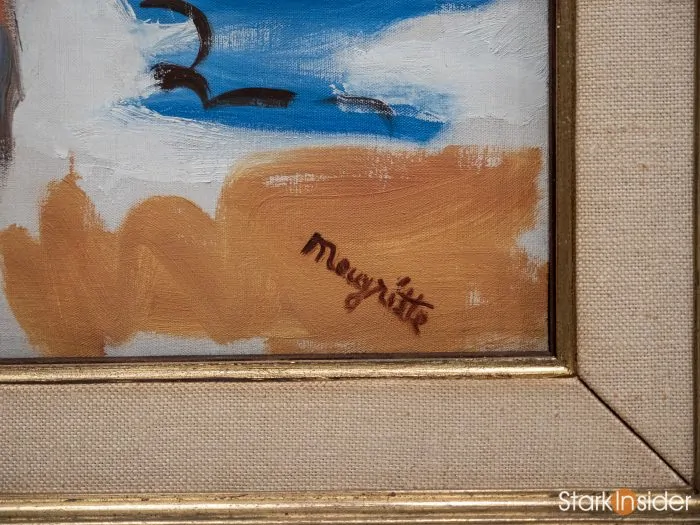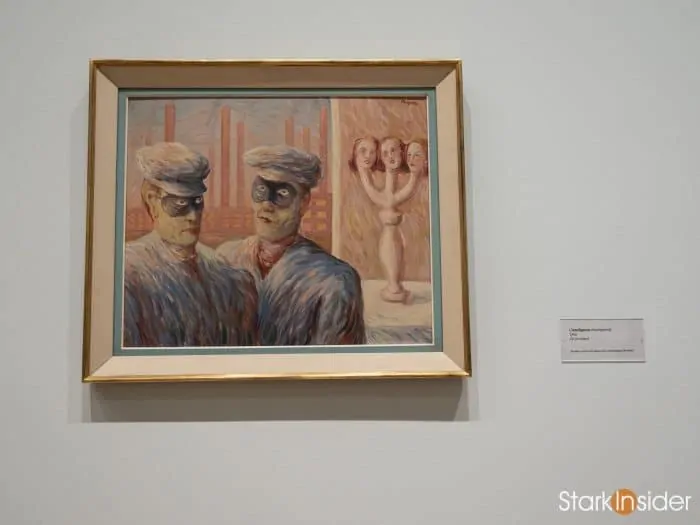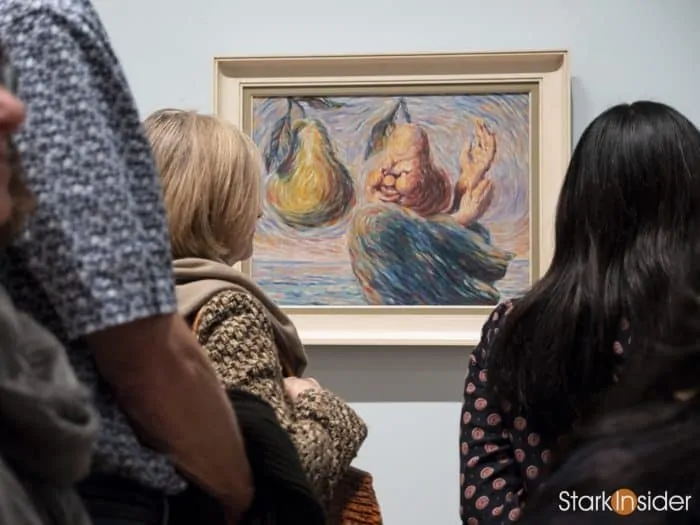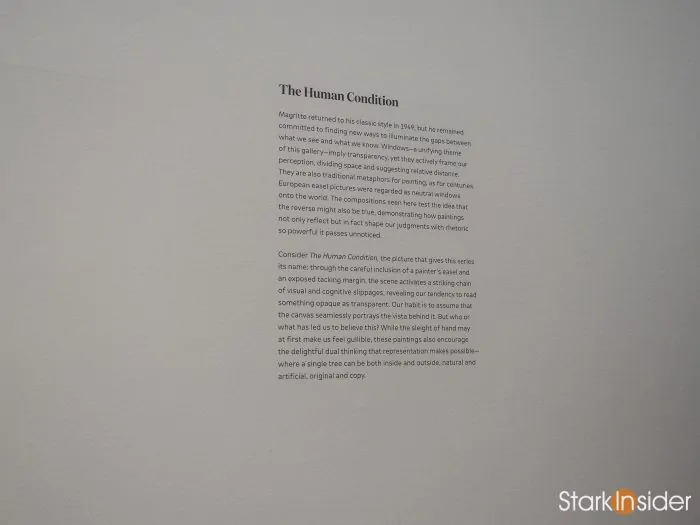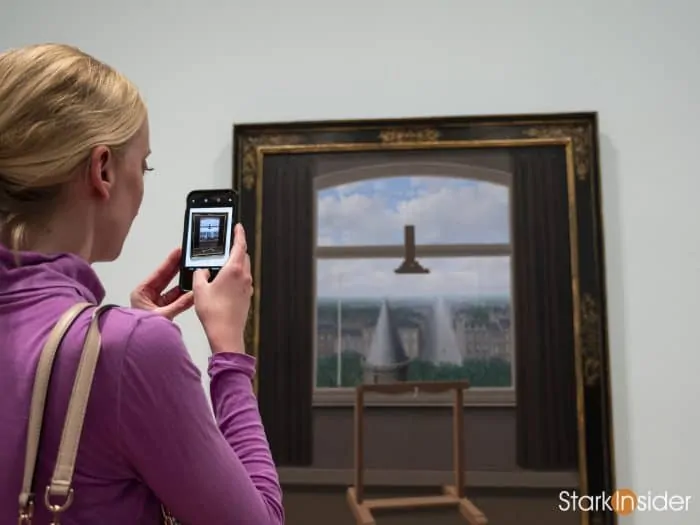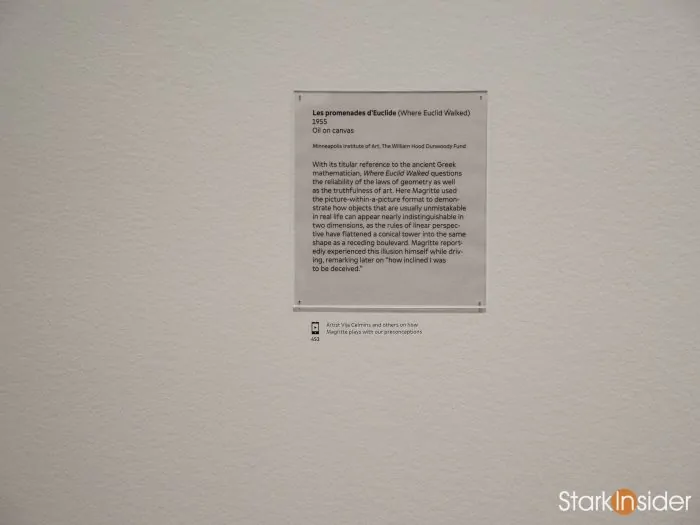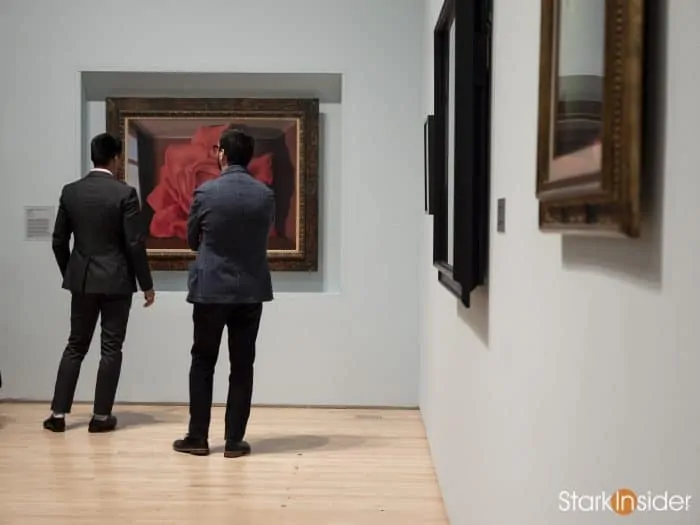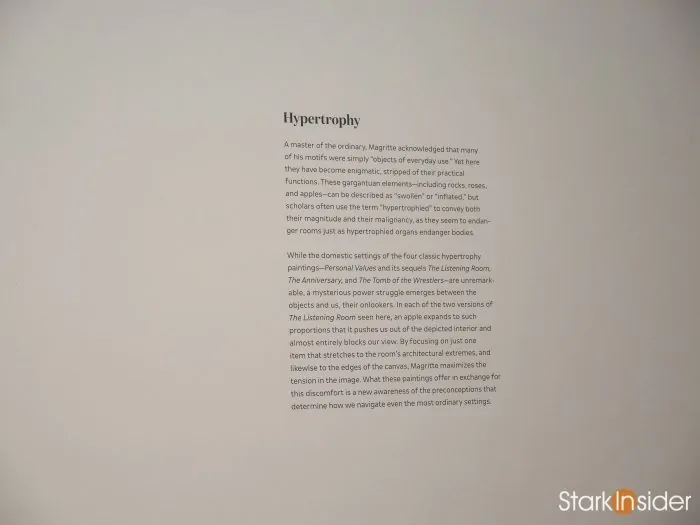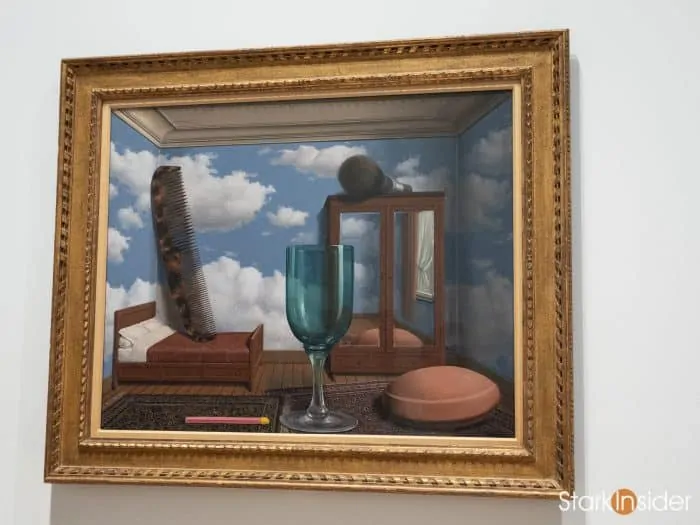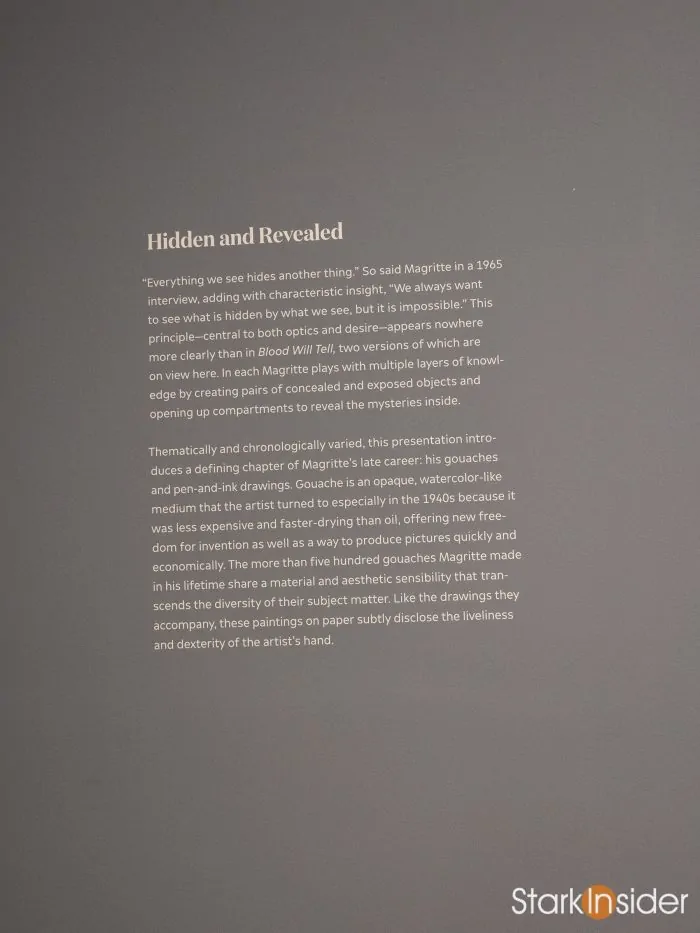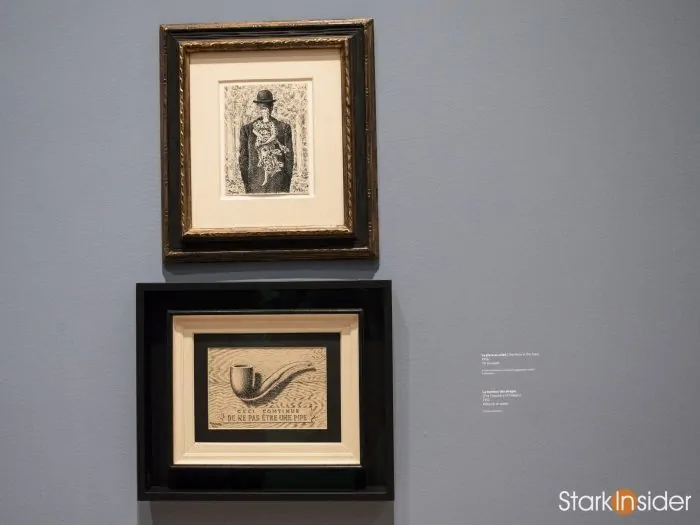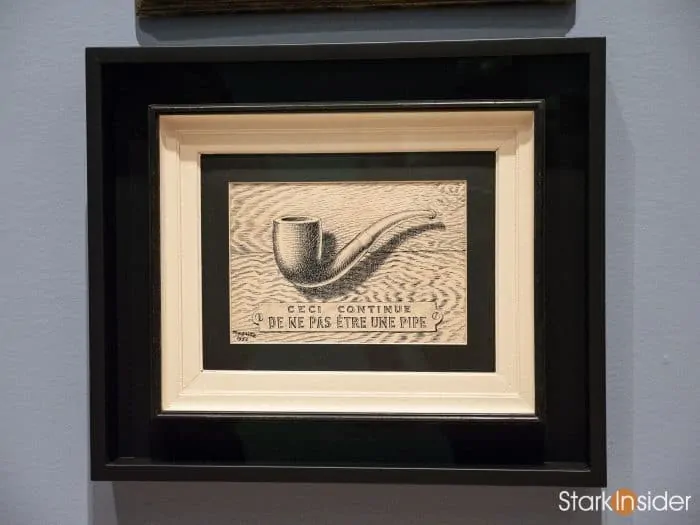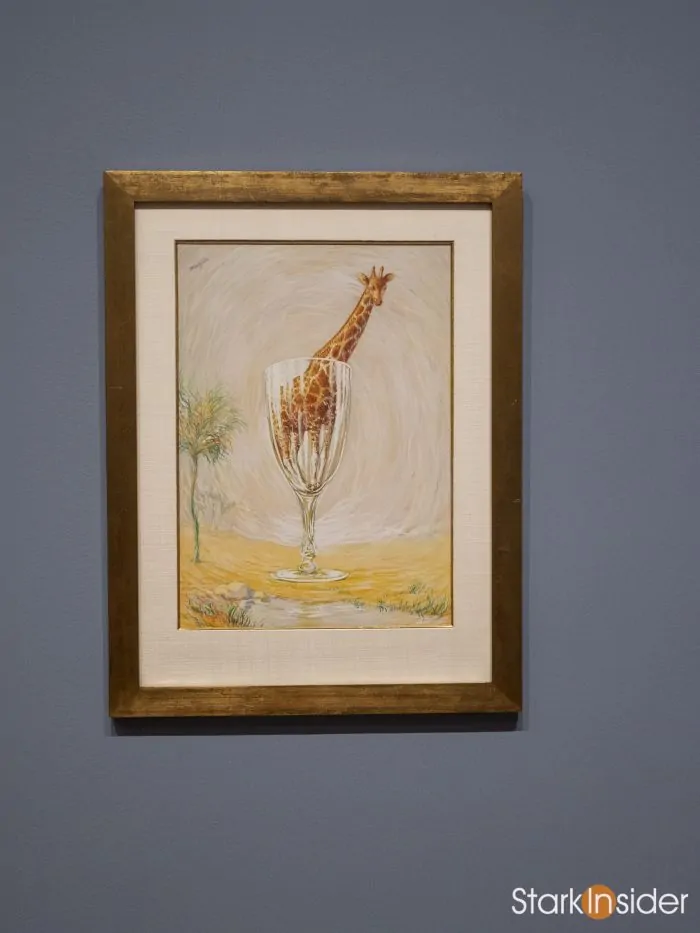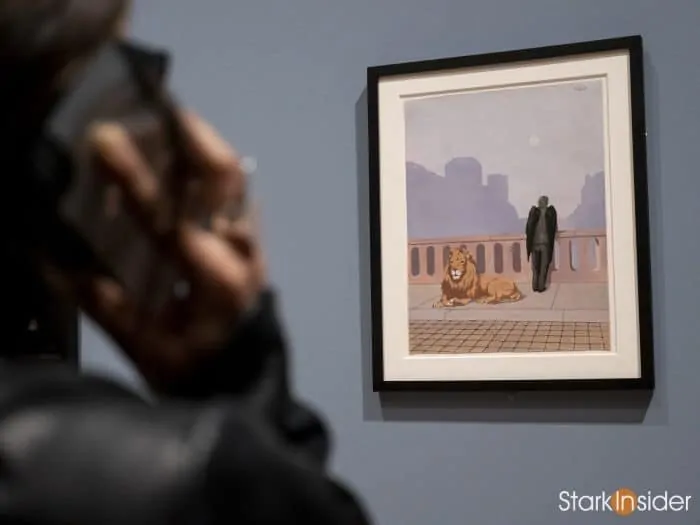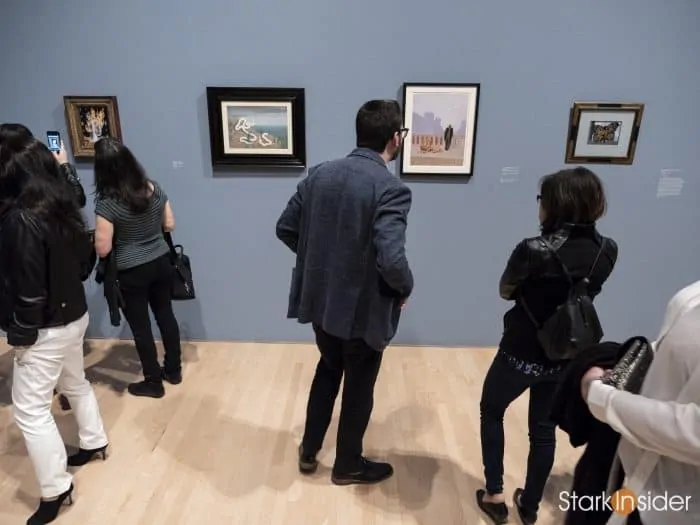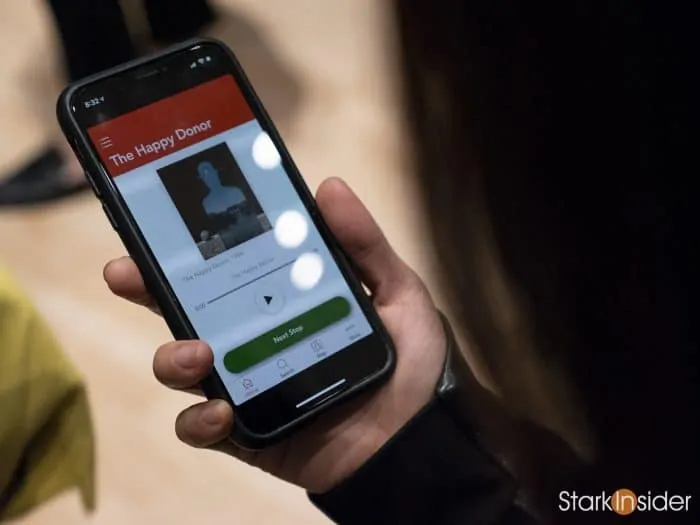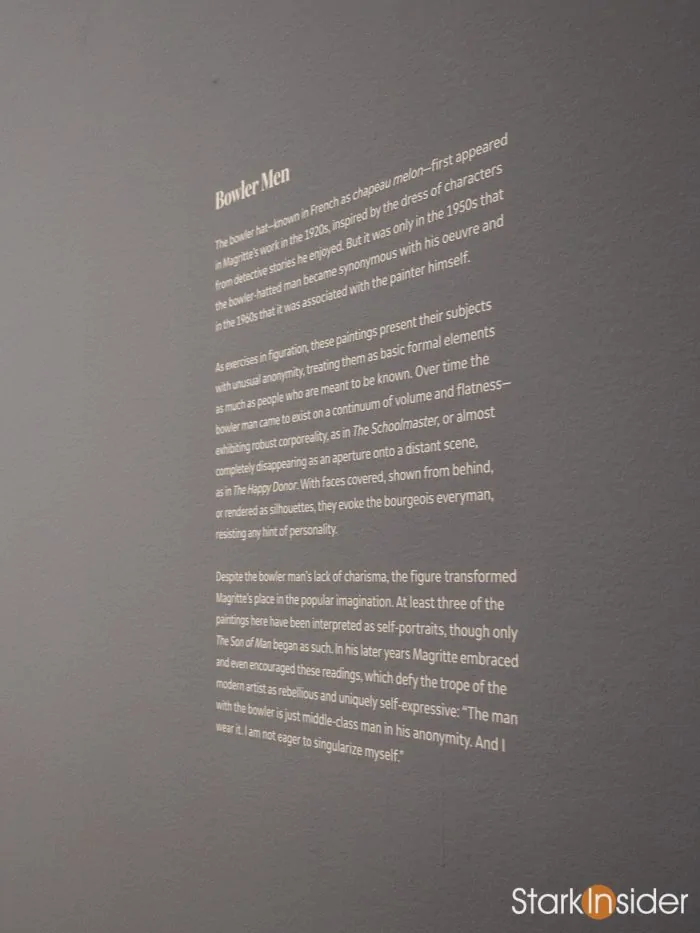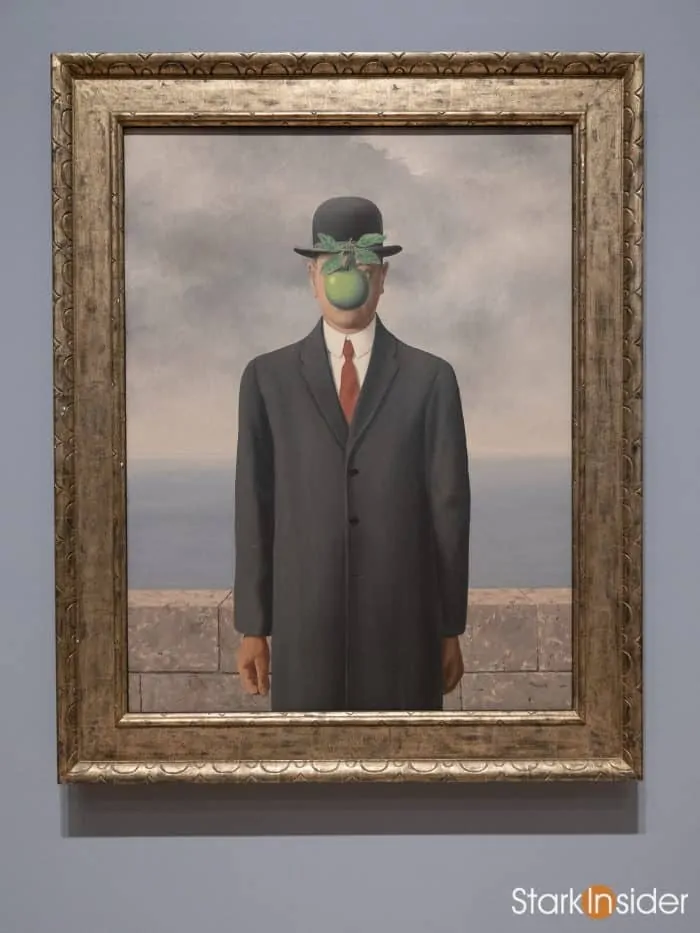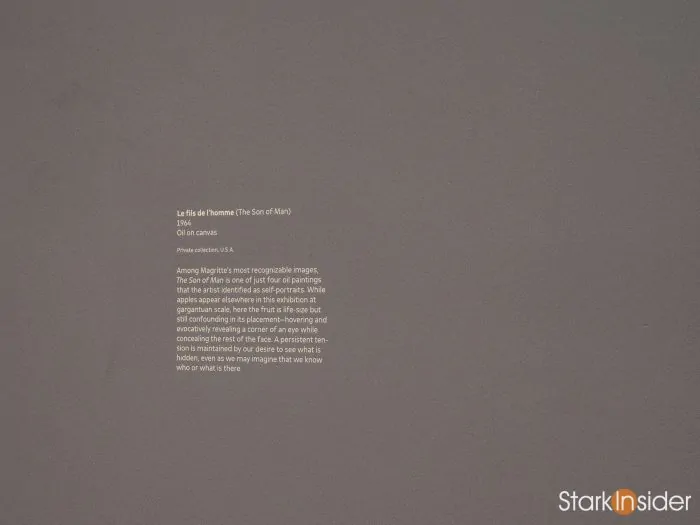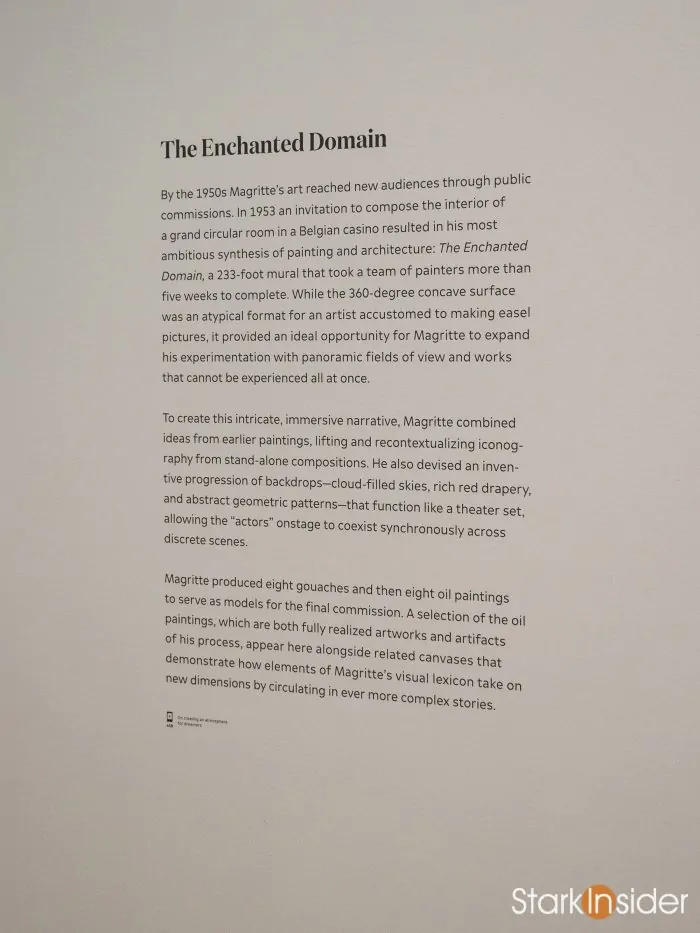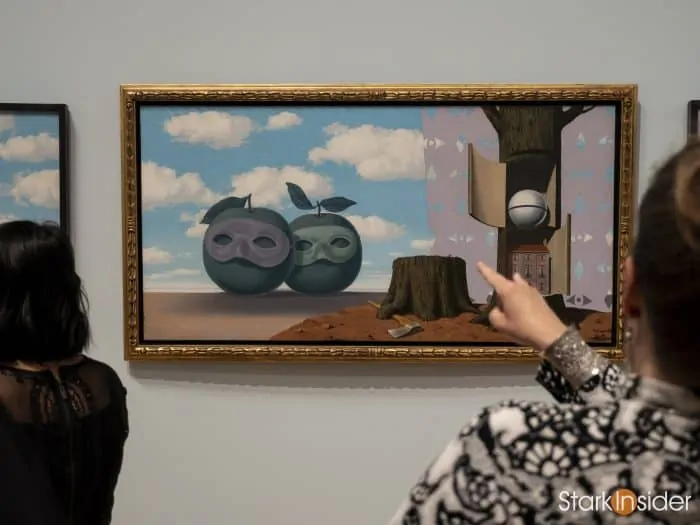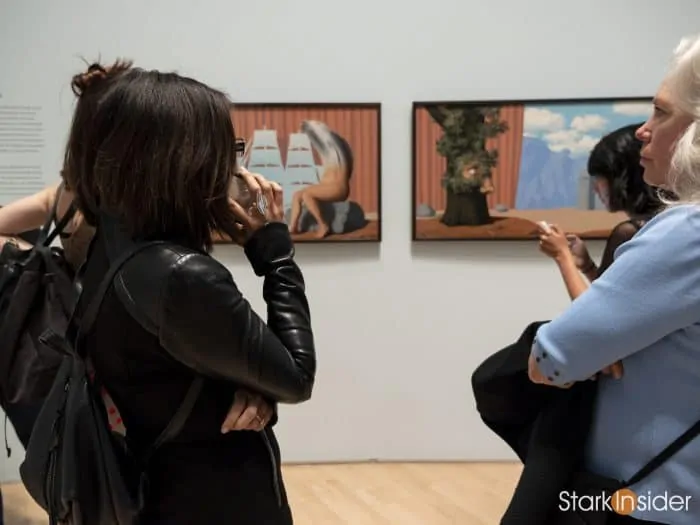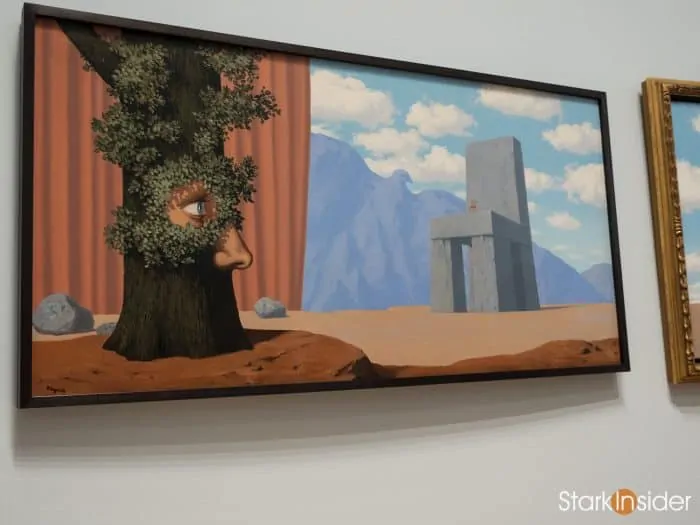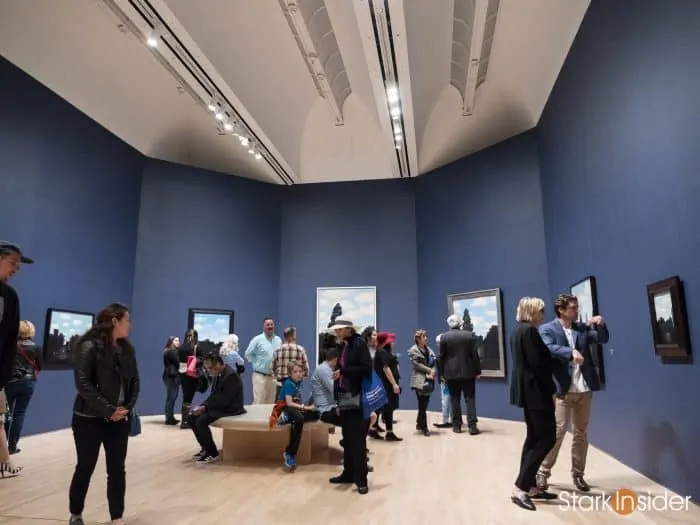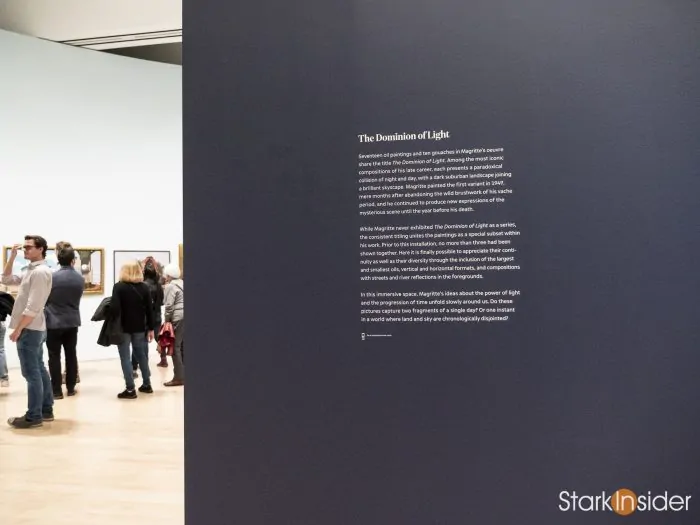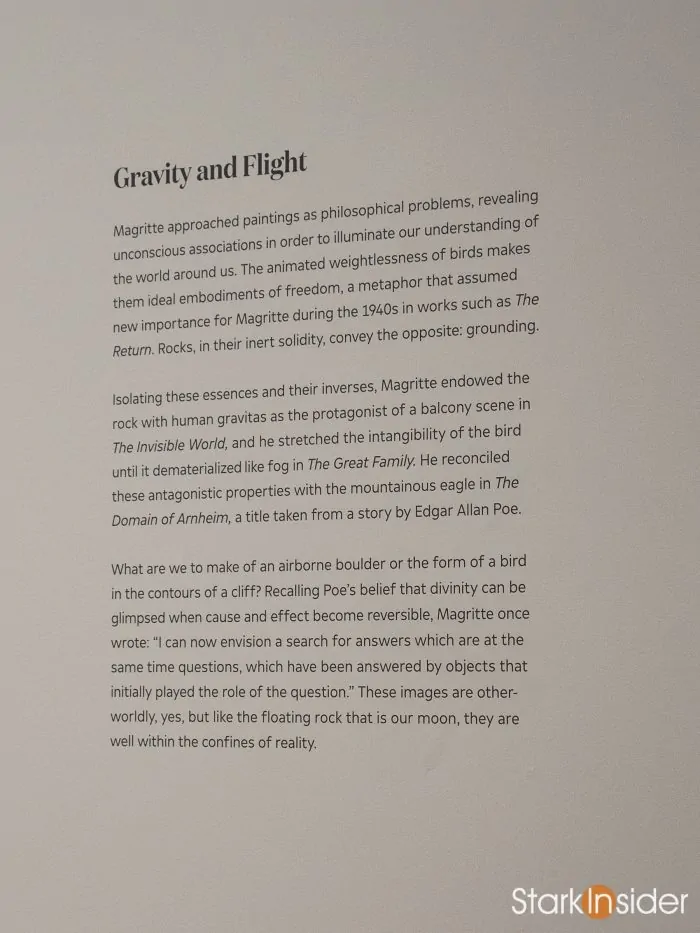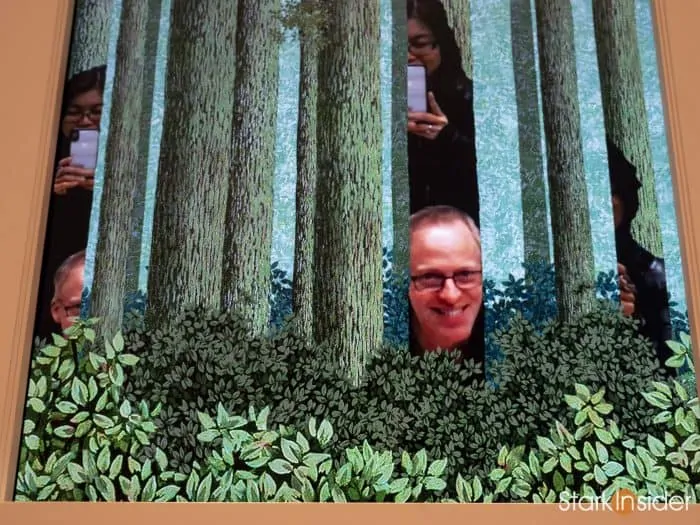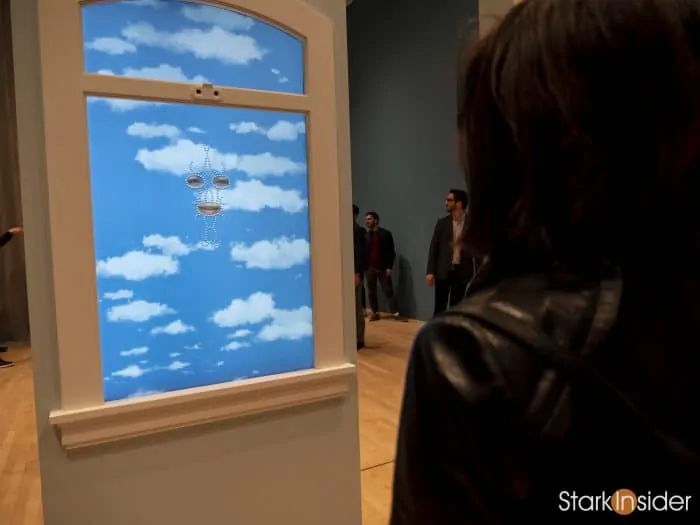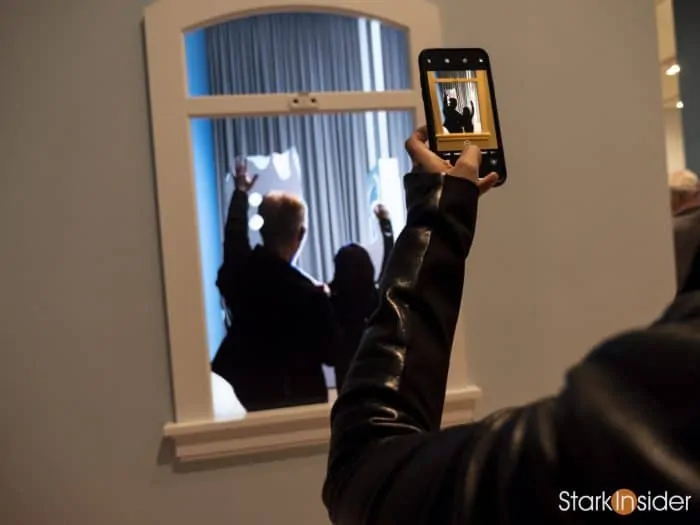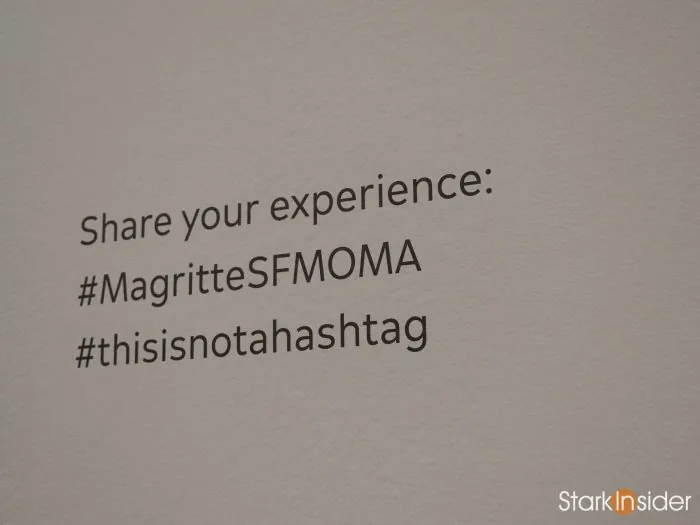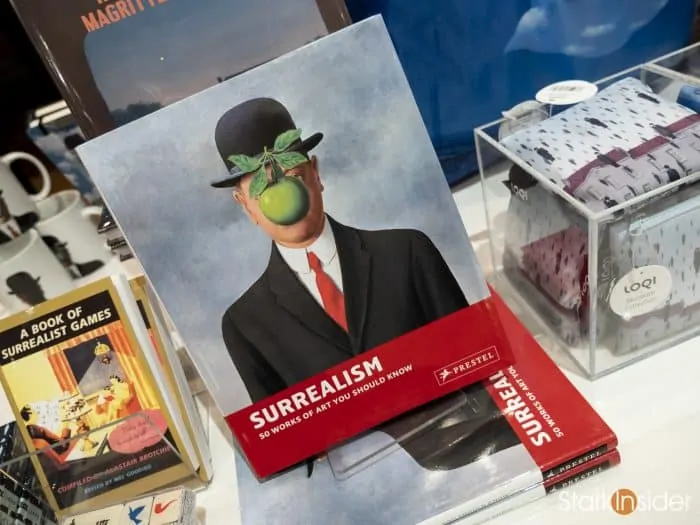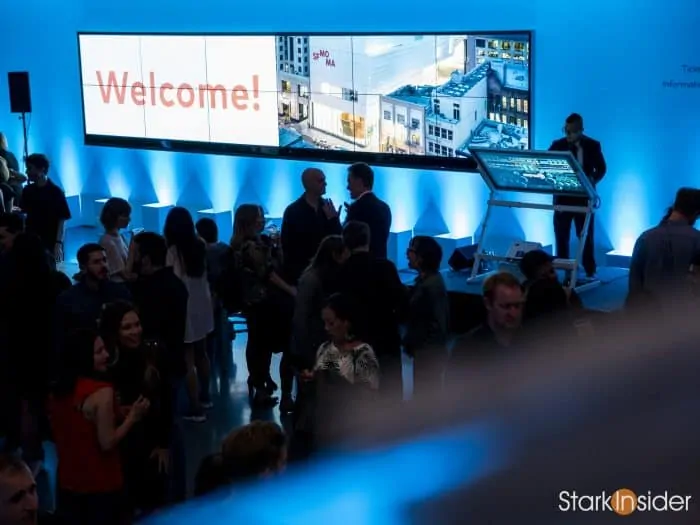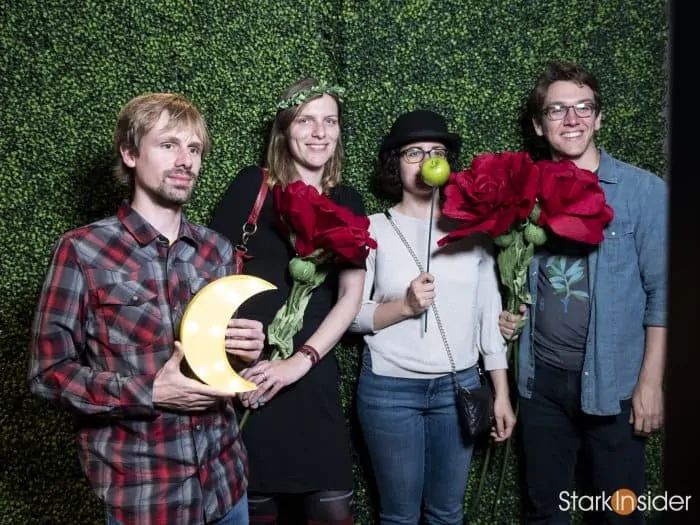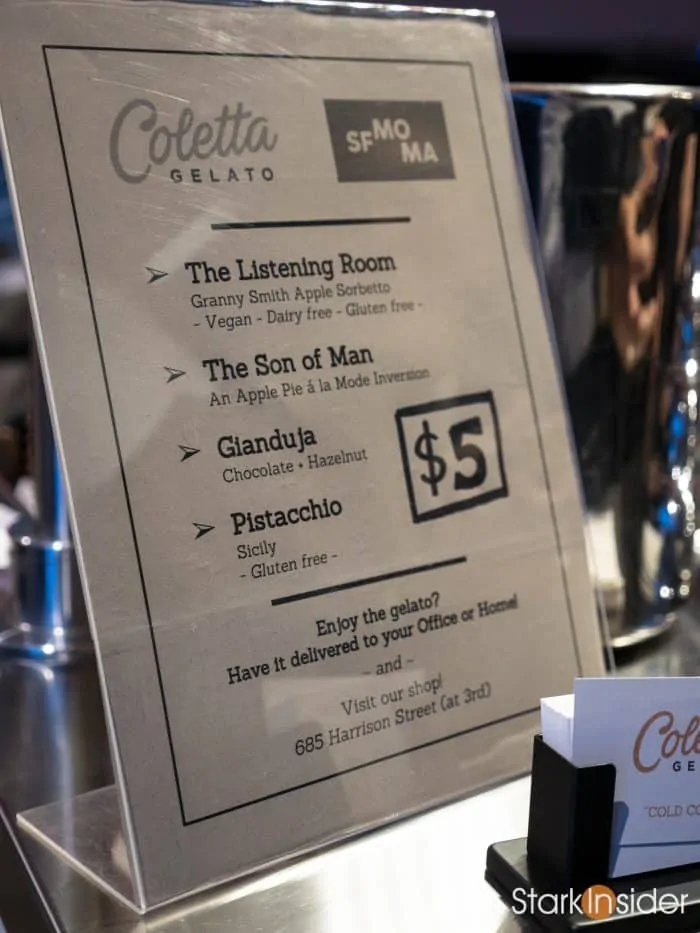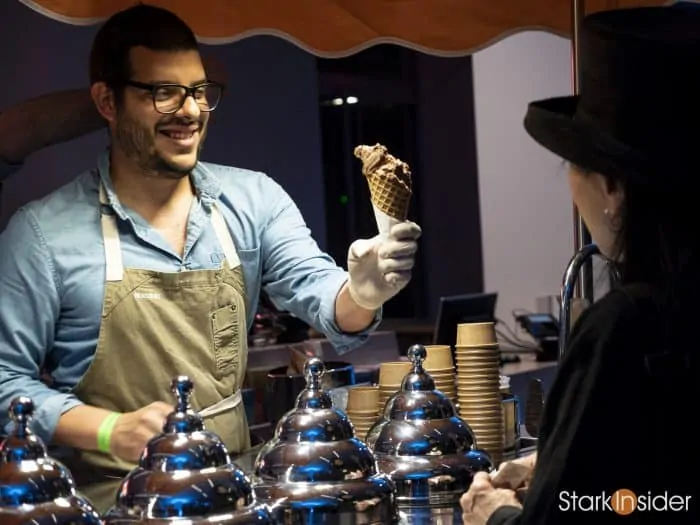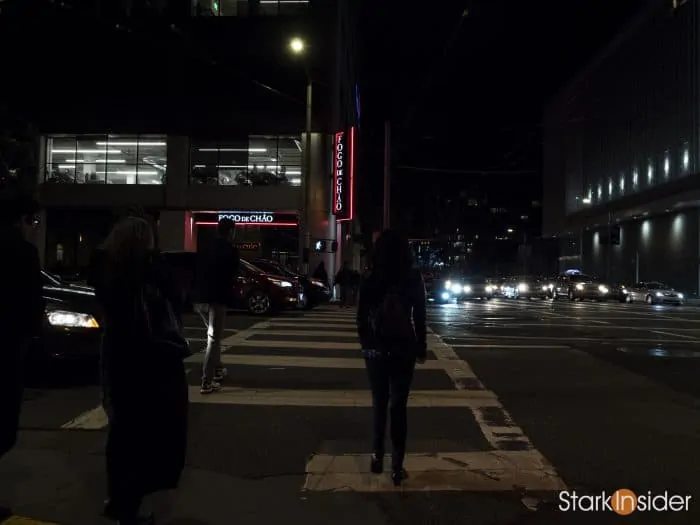 Parting thought: the best way to see the exhibition is, of course, with your significant other, family and/or friends. However, if you can't make it to SFMOMA (Bay Area traffic?), you can still enjoy the (superb) self-guided audio walk through which is available on the SFMOMA Audio app.
And, finally, there's a beautiful hardcover companion book René Magritte: The Fifth Season available for a good deal on Amazon. Created by SFMOMA it's a wonderful way to revisit Magritte's work.
René Magritte: The Fifth Season at SFMOMA runs through October 28, 2018.
Photo credit: Clinton Stark
Stark Insider. A West Coast Adventure. A Lifetime in the Making.