Stark Insider's newest short film is now playing! Shot on location at the SFMOMA exhibition for Norwegian master Edvard Munch: "Between the Clock and Bed." Watch as Loni Stark dares to head, once again, down the rabbit hole.
So here we go: love; despair; desire; and death.
He was a founding father of modernism. He produced on average 2.5 works a week during his 80 years. And he painted one of the most prolific oil paintings the world has ever scene.
Yet for all his success — much of which would come in his 50's — Edvard Munch (pronounced "Moonch") could not escape suffocating despair that engulfed his life. Both his mom and sister would die from tuberculosis. Abandonment and guilt would hang over him seemingly for eternity. San Francisco Museum of Modern Art (SFMOMA) guide C.J. Feinberg called the Norwegian surrealist a "troubled man."
And you thought you had mood swings?!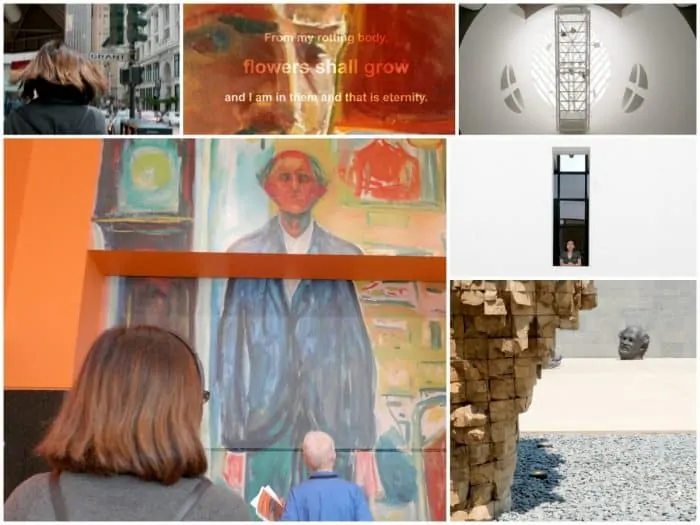 44 of his landmark compositions are on display as part of a new SFMOMA exhibit, "Between the Clock and the Bed." Clint and I headed to San Francisco recently, and discovered a jaw-dropping global debut.
Munch's works provoke you. They aren't taken lightly. Those chills? His often violent, intense brush strokes, and striking compositions, feel as pure as the iconic imagery that cuts through us in his most famous painting of all, "Scream."
Suddenly the sky became a bloody red and I felt a tinge of melancholy, a sucking pain beneath my heart. I stopped, leaned against the railing, dead tired.
That work, which has influenced so much modern art and culture (including, as Clint tells me, the design of the killer's mask from the 1996 film Scream), hang permanently in The Munch Museum and National Gallery in Oslo, Norway. But you can see the siblings. SFMOMA has both the painting that preceded and followed "Scream" and you can see the similarity in tone. Despair? Loneliness? Depression? Probably equally apt descriptors for this phase of his career.
Abstraction plus representation. That's how C.J., who provided us with an energetic and delightful tour on this day, described his style.
IN PHOTOS: Edvard Munch: Between the Clock and Bed at SFMOMA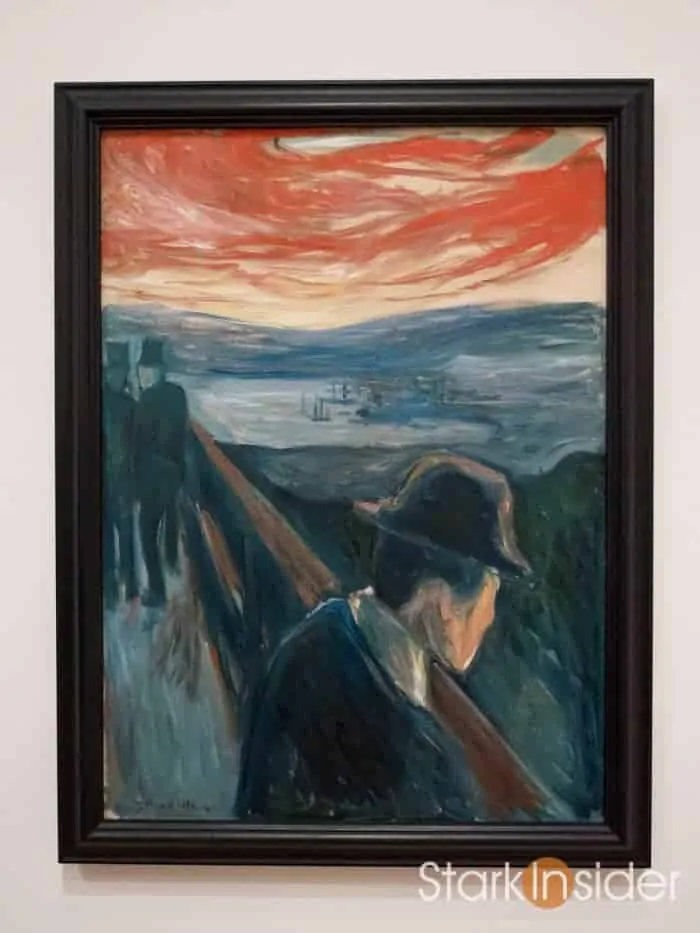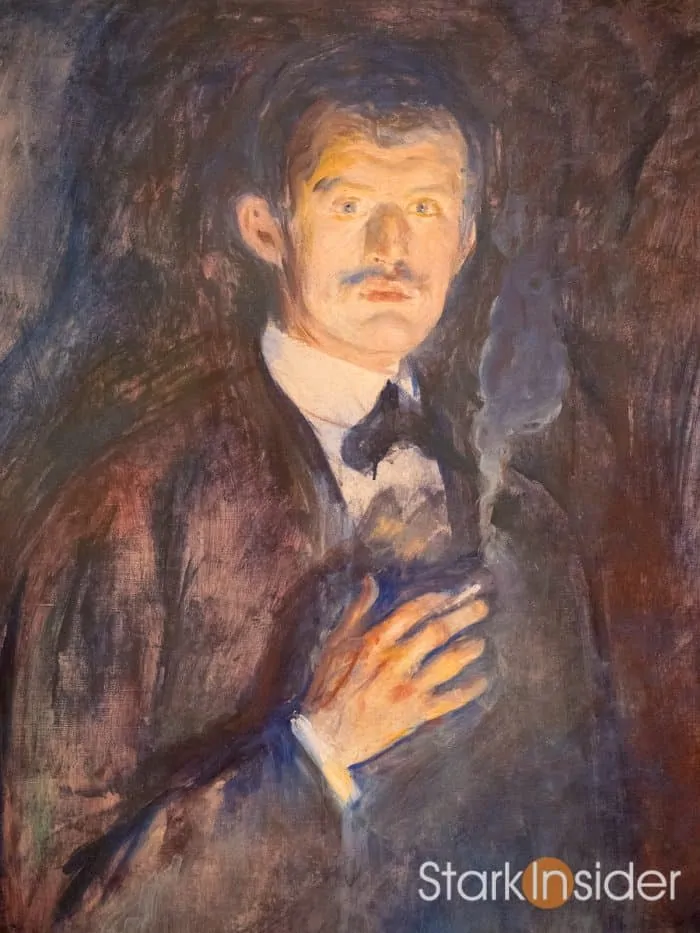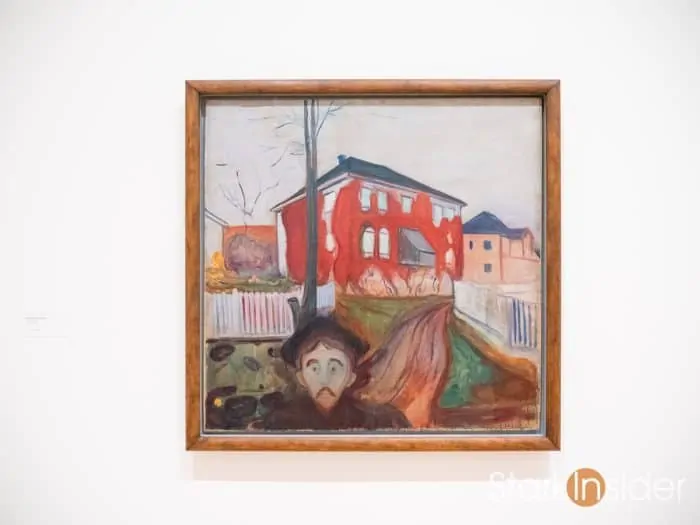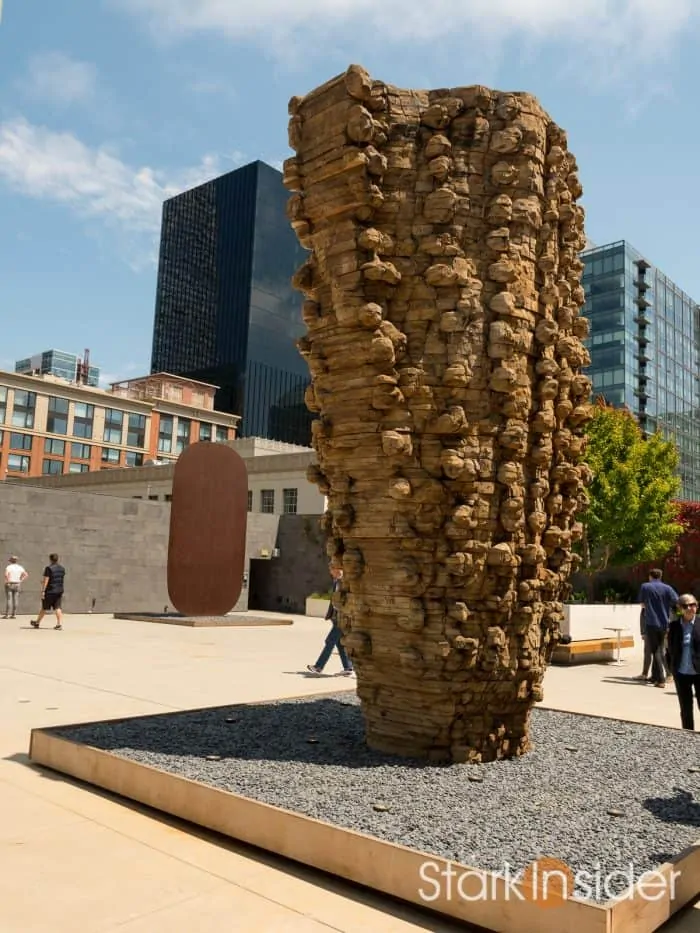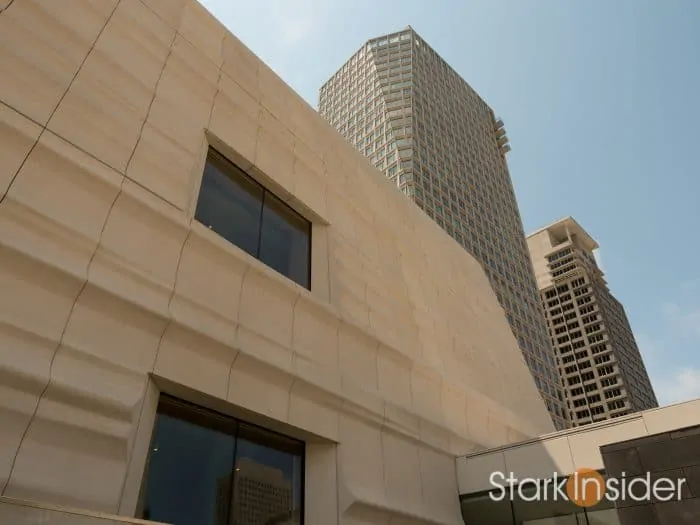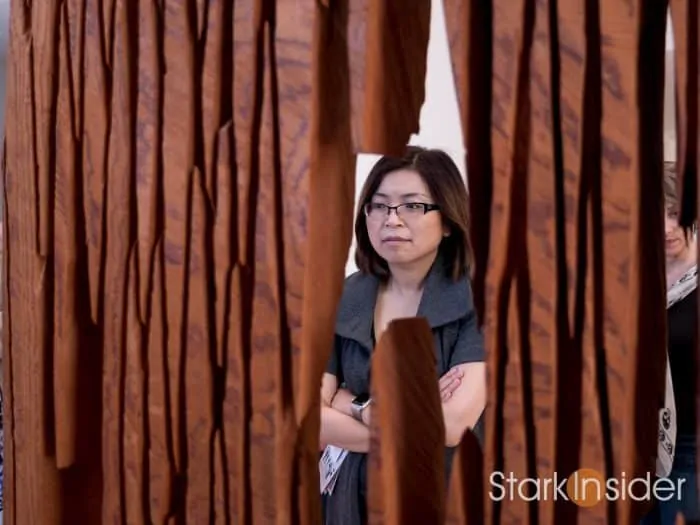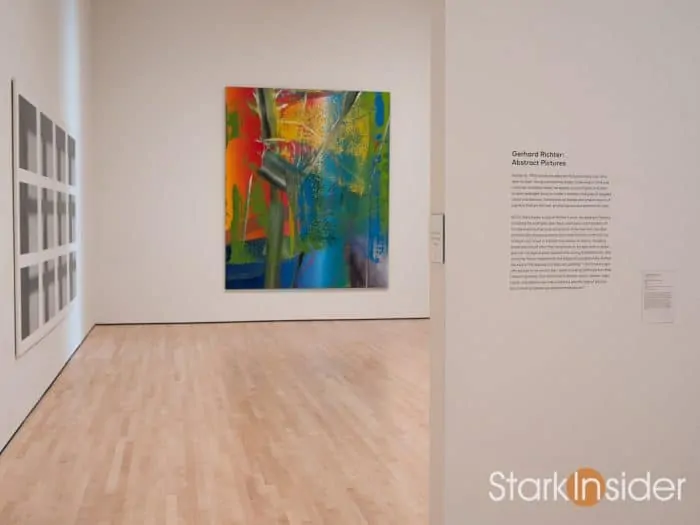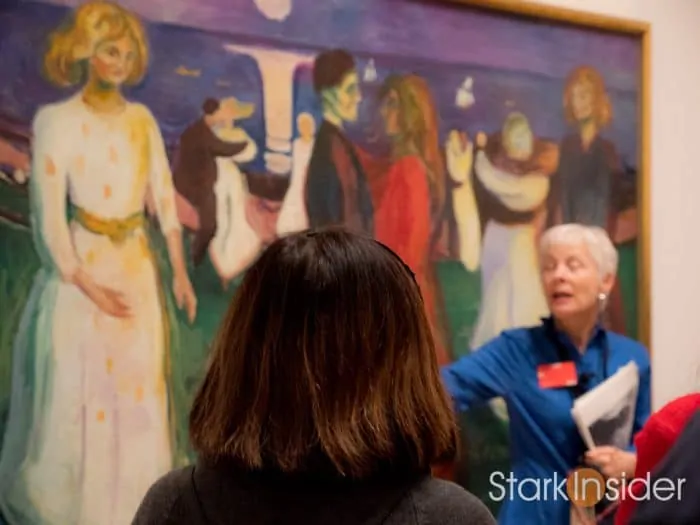 The exhibition is named after another well-known painting (though nothing can top "Scream"), "Between the Clock and the Bed." It's one of several paintings Munch made of himself. There, he stands looking forward ominously; a grandfather clock to his his right oddly absent arms. To his left a bed, with wildly patterned sheets. Behind, a variety of paintings presumably his works.
SFMOMA has divided Munch's collection into 8 rooms, each with a theme:
Munch in the first person
Around the Bed
Nocturnes
In the Studio
Hallucination
Confessionals and Self-Conceptions
In the Sick Room
Love
Nice that we should end on a high end with the notion of love. However — and you surely saw this coming — Munch love is no ordinary love. More likely, cruel love.
If you haven't been to the newly renovated and expanded San Francisco Museum of Modern Art, this is as perfect time as any. Munch runs through October 9, 2017 (floor 4).
San Francisco Museum of Modern Art (SFMOMA)

Edward Munch: Between the Clock and the Bed

Through October 9, 2017

Floor 4

Featuring approximately 45 works by Edvard Munch (1863 – 1944). The Metropolitan Museum of Art, New York, and the Munch Museum, Oslo, this exhibition includes treasured paintings from the artist's own collection, six of them never before exhibited in the United States.
I was also somehow able to squeeze in a bunch of other tours. In addition to "Between the Clock and the Bed" I also highly recommend the "Art and Architecture" tour which is a great way to learn about the design of the museum space itself. And "Blurring Boundaries," a look at the disparate work of German artist Gerhard Richter. Interestingly here's a guy whose style is all over the map. At every turn, there's something surprising. Intriguing, especially his photorealism and glass work.
From my rotting body, flowers shall grow and I am in them and that is eternity.
Also, no trip to SFMOMA would be complete without stops in the gorgeous sculpture garden (access via the cafe on floor 3), the living wall, and a walk across the disorienting experience that is the "Sonic Shadows" bridge by San Francisco artist Bill Fontana.
Edvard Munch Paintings Appearing in the Stark Insider Video Shot at SFMOMA

(in order of appearance)

Ashes, 1894
By the Death Bed, 1896
The Starry Night, 1889
Between the Clock and the Bed, 1940-1943
Self-Portrait, 1886
Self-Portrait with Cigarette, 1895
Self-Portrait with a Bottle of Wine, 1906
Self-portrait. The Night Wanderer, 1923-1924
Puberty, 1894-1895
The Inheritance (Syphilis), 1897
The Starry Night, 1889
The Artist and His Model, 1919-1921
The Scream, 1893
Despair, 1893-1894
Red Virginia Creeper, 1898-1900
Eye in Eye, 1894
Unknown
Agonia, 1915
The Dance of Life, 1925
And… here's the big surprise!
Clint had a new camera that he wanted to "test" (a Panasonic GH5). If you've been following our West Coast adventure here on Stark Insider over the years than you might know what that means. A video! Of Clint following me!
You can watch a video of our SFMOMA experience below.
Meantime, if you ever find yourself in a Munch Mood, maybe take it out on a nearby canvas, or piece of paper, or .. anything. Just get that out of your system! Oh, the ravages of time…
WATCH: Edvard Munch. SFMOMA.