We shot 5 years of footage on 9 different cameras. The result: 3 Days in Sonoma.
It's the most epic Stark Insider video yet. And you can now watch it streaming on YouTube (embed below).
Sonoma, along with Napa, is one of our favorite wine country destinations here in California. So everytime we go I bring a camera of some kind. We talk to folks in the region. Shoot interesting and creative people doing interesting and creative things. And, generally take a deep breath and enjoy a respite from the tornado that is Highway 101 and Silicon Valley. Oh: yes, we definitely enjoy some wine as well. When in wine country…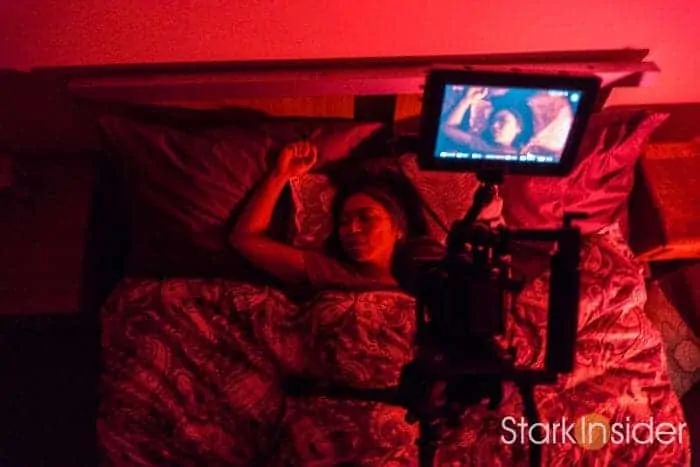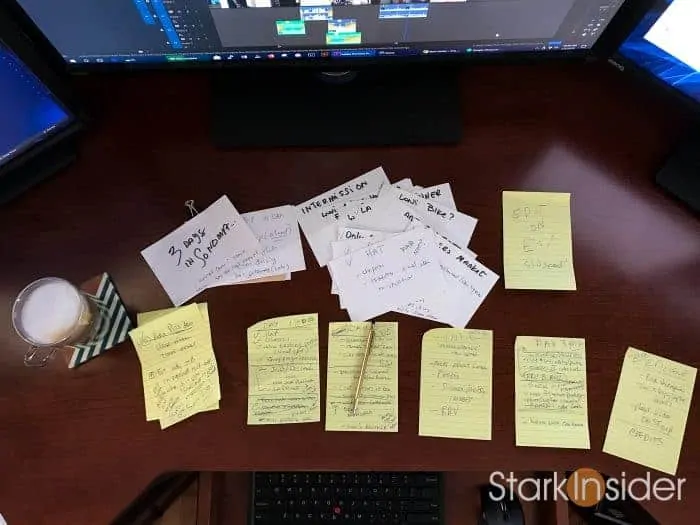 For us 3 Days is unique in that it combines scripted bits of narrative along with run-and-gun doc and interview format. So it's not entirely narrative, nor is it entirely reality either. Somewhere in between. Possibly hard to put a finger on it.
In this video I used no less than 9 cameras. Panasonic GH5. Blackmagic Pocket Cinema Camera. Canon EOS 70D and 80D. Canon Cinema EOS C100. RED Scarlet-W. Apple iPhone. Android Nexus 6. You name it. Cutting all this footage was a particular challenge. One, I had to locate so many clips scattered across folders on the monster Stark Insider RAID. Then I had to edit the thing, using a storyboard to guide the flow. And then I had to match the colors — or at least try. Getting colors to match across cameras is very difficult, especially for someone like me who's not a very good colorist. Regardless I use Lumetri Scopes and try to dial in the temp and white balance as best I can. Then again, pushing the abstract envelope does lend a fair amount of latitude when it comes to trying to achieve lifelike colors and skintones. Bah! Sell the story!
ALSO SEE: In Photos: Williams Selyem Winery in Healdsburg, Sonoma
There's more to come. Paris. Iceland. Vancouver. And wherever Loni Stark's artistic endeavors in oils and pastels and whenever our cameras and travels take us… we will roam. Or, as we like to say, A West Coast Adventure… A Lifetime in the Making.
For now, here's our visit to Sonoma. Some of our favorite destinations are here including:
Wild Flour Bread Bakery (delicious!)
Osmosis Spa
Dutton Estate Winery
DeLoach Winery
Healdsburg Square
Williams Selyem Winery
Bradford Brenner art gallery
Raymond Vineyards (an evening at the famed Napa Gras party hosted by Jean-Charles Boisset)
Plus: a secret, magical retreat getaway somewhere deep under Redwoods in Sonoma aka homebase
3 Days in Sonoma
A short film by Clinton and Loni Stark