Ingmar Bergman is one of the 20th century greats. Ask just about any modern day filmmaker or aspiring student filmmaker, and, chances, are they'll cite at least one Bergman film as being hugely influential.
In honor of the centennial of the art-house Swedish director's birth, Janus Films is doing us a huge favor, and bringing a traveling retrospective of his theatrical films.
All told, that's 47 films. From his debut Crisis (1946) all the way up to his last work for the big screen, the seminal Fanny and Alexander (1982). Seminal? I suppose that's an apt descriptor of any of his work.
Even those who don't necessarily dive deep into cinema will likely know Bergman from the various spoofs of his famous framing (lookup SCTV, my Canadian childhood "TV network" of choice). Often, he'll juxtapose two characters side-by-side or from near-to-far. It's a striking effect as seen here in this still from Persona: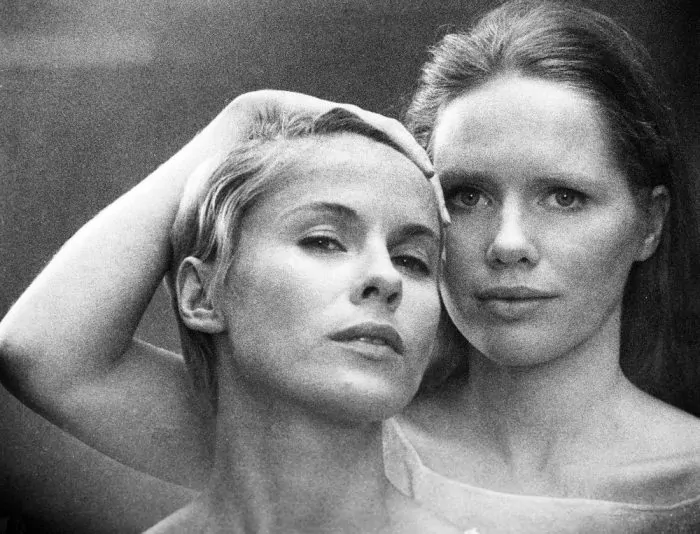 The style has also become a way to jokingly poke fun at the surrealism and intellectual way that Bergman told his — multi-layered and sophisticated — stories. Many directors to this day are influenced by Bergman's framing and character studies. And, also: Abba! While these shots may look familiar now, at the time they were breakthroughs in narrative style.
Surely, some of today's auteurs such as David Lynch (Mulholland Drive, Lost Highway, Blue Velvet, Twin Peaks, Fire Walk With Me), David Fincher (Fight Club), Robert Altman (3 Women), Francis Ford Coppola (Apocalypse Now), and maybe even the likes of Ang Lee and Todd Haynes owe at least a small debt of gratitude to Bergman.
As for me, I too throw my towel in the ring. Bergman is one of my all-time favorites. Confession, though. I've only ever watched one of his films. I know, sad, only one! That would be, of course, Persona (1966). It was an experience I'll never forget, a reminder that film can be inescapably beautiful and haunting, at the same time. As we try to figure out why a stage actress has gone mute, Bergman slowly hypnotizes his unwitting audience. I've never seen anything like it. After watching Persona, I hit the proverbial rewind button, and watched it again — noticing even more subtleties and tricks and beautiful compositions the whole while. Then, I watched it the next evening, coercing my wife ever so gently (as I did with The Neon Demon) to join me. Again, magic. I don't think a single film has had such impact on me before or since.
Still, perhaps this Janus retrospective will afford me the opportunity to dig past just Persona. There's 33 more gems to discover. Likely I'll watch The Seventh Seal (1957) next. Any time you get to witness a literal chess-match involving the devil… well, it can only be another Bergamn treat in store I'm sure.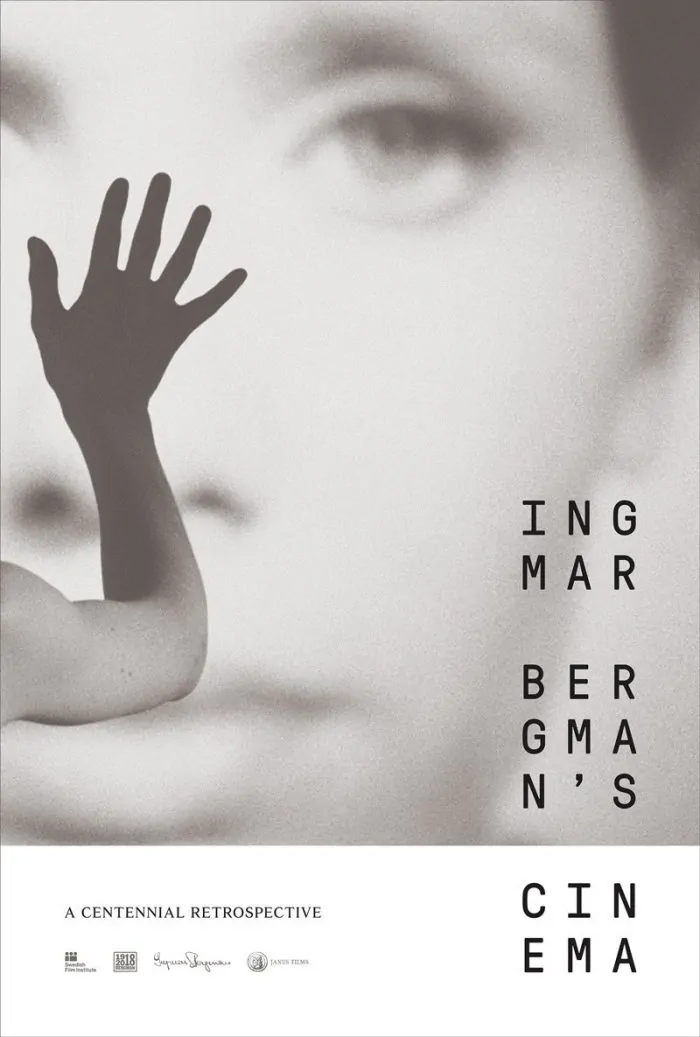 You can learn more about the 5-week centennial celebration for Ingmar Bergman at Janus films. Note there is a New York city schedule as well as a West Coast program here in the Bay Area at the UC Berkeley Art Museum and the Pacific Film Archive.