We've just released our new film 3 Days in Sonoma. You can watch the 25-minute short in the embed in this article, or directly on the Stark Insider YouTube channel.
It's definitely an experimental piece. Loni Stark and I meshed together about 5 years of non-fiction (verite I suppose) footage shot in Sonoma County and the San Francisco Bay Area, along with narrative scenes that we story-boarded and planned over a two year period.
The short is based on the idea that I forgot to push record once for an interview we did a few years back (true story) and Loni then decides to book an Airbnb in Sonoma to ESCape the fuss and drama. Man, the redwoods can do wonders for the soul. Sunshine or rain, they are nature unleashed and majestic. Especially so, apparently, if you take it all in while cruising in a Toyota Prius.
Valentine's Day seemed like an ideal release date. This video could be considered a love letter to what is the spousal creative process run amok. Or maybe, more properly, a love letter to one of our favorite destinations on earth: Sonoma. No, make that Sonoma! Yes! And all the people, personalities and stories that the wonderful coastal California landscape embodies.
At the end of the day, if you're like us you do it for love.
And just because your hearts (and minds!) are hopefully mostly there on any given day, doesn't mean there won't be "iffy" moments. So, yes, revel in that creative tension and those unavoidable, countless mistakes.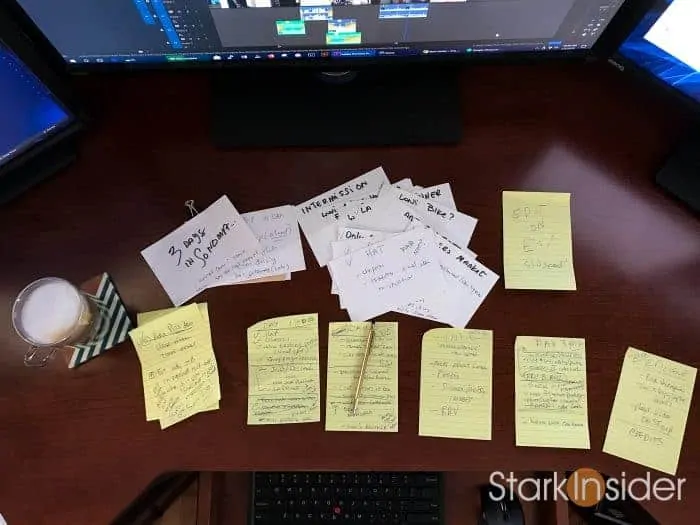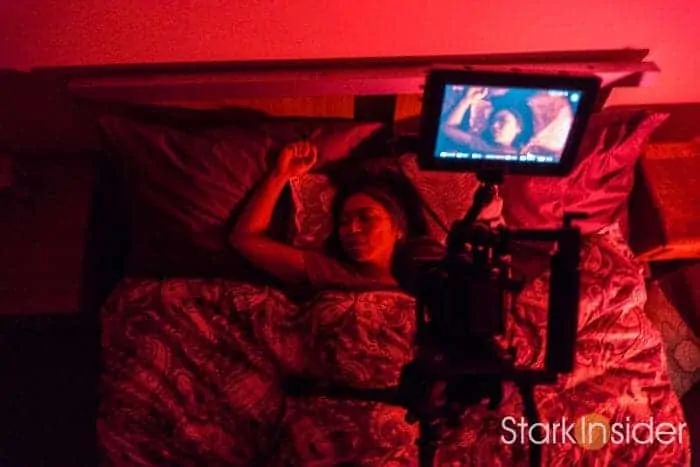 Some of our favorite wineries and people are featured in 3 Days in Sonoma including Osmosis Spa, DeLoach Vineyards, Jean-Charles Boisset, Sonoma Wine Country Weekend and Healdsburg Plaza.
But I don't want to give too much away… you just need to watch to see who and what shows up. Plus, given this is Stark Insider, it just wouldn't be so without a surprise or two. Poor Loni!
Thanks to Russian River Valley Winegrowers and SWCW and the cities of Sebastopol and Healdsburg and also to the Napa Valley Vintners for providing Stark Insider access and support over the years. It's pure privilege to shoot video at these stunning locations.
With that, consider pouring your favorite Sonoma Chardonnay, or maybe an earthy Russian River Valley Cabernet and tour the Sonoma Valley, Stark Insider style.
Oh: if you shoot videos for 12 years or so, you will forget to push record. At least once. Sooner or later. Trust me on that! Best off to leave it to Billy Idol himself: "It could happen to you so think for yourself."
WATCH: Short Film '3 Days in Sonoma' by Clinton and Loni Stark