It's either a love letter to Sonoma, or maybe it's a love letter to Loni Stark.
Well, maybe, maybe not. On that latter point, you just never know here on Stark Insider. I do know — or I hope, given we can make it through the final, final edits — that 3 DAYS IN SONOMA is set for launch on Valentine's Day, 2.14.2018. Come back right here on Stark Insider in a few days to get your dose of wanderlust, wine country style.
We had a blast with this short film, and marked a bunch of firsts:
Longest Stark Insider video ever
Most amount of footage ever (shot in Sonoma, Napa, and the San Francisco Bay Area from 2012-2018)
Most # of cameras used for a SI video (9!)
Longest post-production and editing cycle ever
Most complicated ADR/foley/sound editing processing ever
All told we edited for about 2 months on this one. Possibly the hardest part was digging through the RAIDs trying to find certain shots and footage that we took way back when.
The other tricky thing we keeping timelines and the overall flow on track. That's where my "storyboards" came in handy. And I use that term very loosely. These aren't exactly Hollywood storyboards, that's for sure. But index cards, along with copious notes in OneNote, helped keep the ideas somewhat manageable.
Coloring was also an interesting challenge. Given that there were 9 odd cameras used — Panasonic GH5, Canon 70D/80D, Blackmagic Micro Cinema Camera, RED Scarlet-W predominantly and even a few smartphones for good measure — it wasn't the easiest thing to get a consistent look. I struggle with color grading when only 1 camera is involved!
Look Book: 3 Days in Sonoma
A woman in wine country. A woman in trouble. Again.
Loni Stark in a short film by Clinton Stark.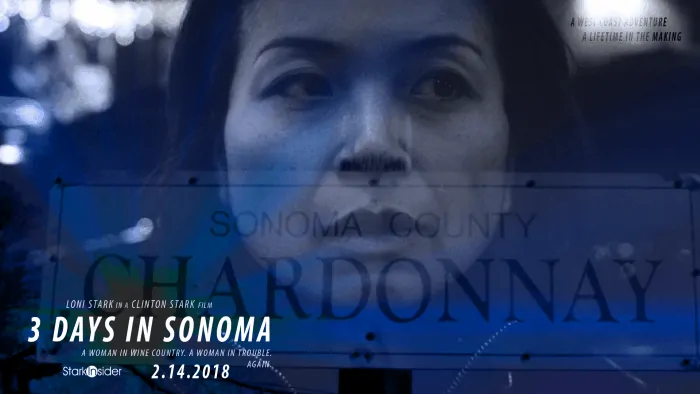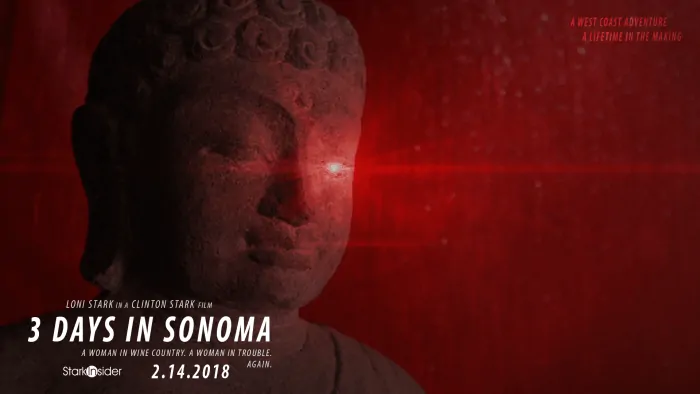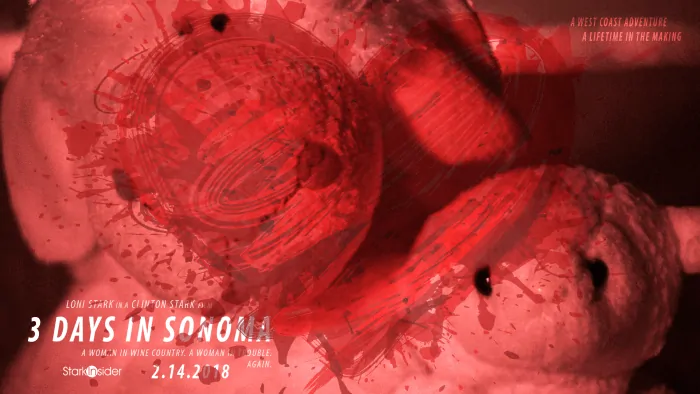 In the end, I'm about a year late on this video. Ah, chalk that up to naive ambition, and forgetting how long editing takes, especially when you're juggling multiple projects in Premiere.
There's more to come in the "3 Days" series. However, I must not hype all of this too much. Until it's in the bag, I'm learning not to over-promote, and under deliver. Lesson learned.
Plus we have several other things coming soon, a slightly different feeling for 2018 here on Stark Insider… for better or worse. FYI, be sure to sub to the SI YouTube channel so you'll get email notifications when a new video is pushed — only about every month or so, give or take.
Oh: Happy Valentine's Day!