For serious photographers and videographers, 2017 was an especially good year for gear. Several new models were released, each seemingly giving us more and more power at lower and lower price points.
Thank the emergence of the smartphone camera mostly for that. Panasonic GH5. Sony a6500 and a7R III. Canon 5D IV. Nikon D850.
Just to name a few…
Safe to say, there were a lot of interesting new releases in the past 12 months or so.
But, I wonder, which models were really sticking?
Which ones were photographers and video shooters using most often?
That's where Lens Rentals comes in. The well-regarded rental house has revealed its most popular rentals for 2017. As an aside, in the blog post it was noted they noted, "2017 was our biggest year ever." Probably an indication of a strong global economy, but also that maybe while the smartphone is eating up the under $1,000 budget for casual shooters, there's still plenty of reasons to buy/rent more expensive, pro-spec'd stuff.
In the "new" photo and video gear category, two very familiar camera bodies finished at the top:
Not much of a surprise there.
The GH5 ($1,998 USD for the body) has been the talk of the town. Forget about 4k video. Of course, it has that. But Panasonic's flagship mirrorless is all about heaping upon heaping of features. As in: dual SD card slots; dual IS (with compatible lenses); 10-bit 4:2:2 color; 4k/60 VFR; an extended tele function which works well for punching in without loss of resolution; and, to top it all off, the GH5 features an all-new, and mighty impressive 18MP sensor.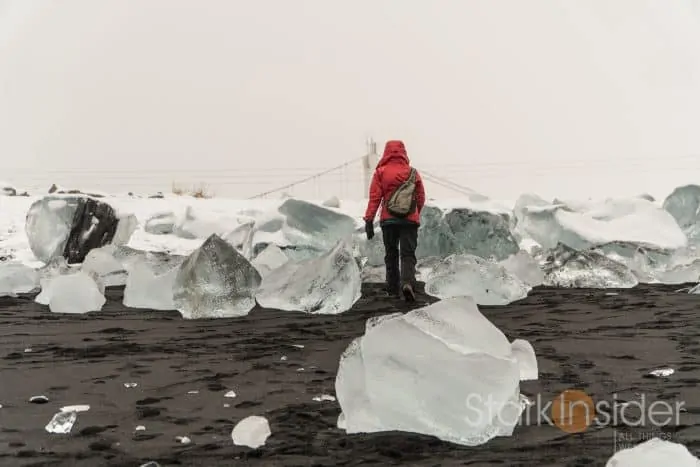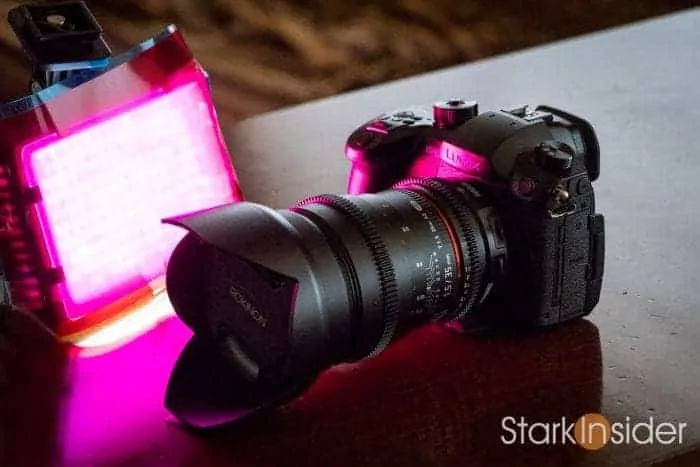 Then there's the itsy bitty little a6500 ($1,198 for the body). Sony's latest Alpha APS-C body — which it seems to release about every few weeks or so, give or take — is a decent warrior in its own right. 4k video, yes. But it also has Sony SLog standard (unlike the GH5 which requires a paid upgrade for its own flat video profile known as V-LogL) and takes 24MP-based photos. Picture quality is top notch.
I used both the a6500 and, in particular of late, the GH5 this year on several projects.
For my trips to Paris and Iceland earlier this year I took the a6500. I loved its size. Very compact.
And there were times when we were exploring gorgeous, soaring waterfalls under hard rain and ice in Southern Iceland. Amazingly the a6500 didn't miss a beat. Perhaps more amazingly: it would overheat! Yes, something to be aware of — recording lengthy 4k video clips seems to be torturous on that small body. Also not so great is the in-body stabilization. It works well enough. But with motion there's a significant and immediately obvious jello effect. So if you're considering the a6500 just be sure you're okay with some of its limitations. Picture quality wise… I loved the footage. Here's a short teaser of an upcoming video 3 Days in Iceland:
3 DAYS IN ICELAND (Teaser)
Which brings me to the GH5…
If you've followed my video and short film adventures here on Stark Insider (YouTube channel) you probably already know that the GH5 for me is, as they say, all the feels. I mean it is astonishingly good. I try to avoid hyperbole in general — except when talking about Suspiria, Black Swan, The Neon Demon, or anything by David Lynch — but when it comes to the GH5 you can pretty much believe what you've already read in the forums.
No question, there's lots to love here, and I'm not surprised the GH5 was the most rented new camera body at Lens Rentals.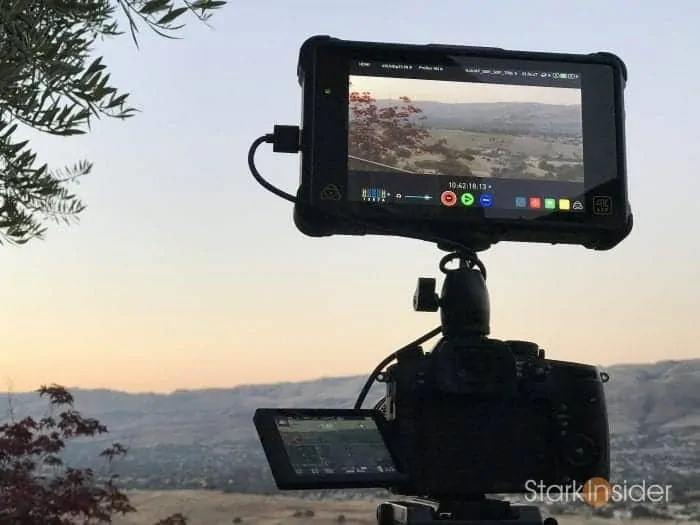 However, if I had to pick just one thing that I most like about this camera it would be it's magnificent — magical! — IBIS.
Somehow, Panasonic has figured out a way to get smooth results without introducing jello (or, at least, none that I can detect). I love it because I can use a nifty cinema lens, like a Rokinon Cine 35mm for instance, and get steady shots handheld. Try the same thing on the a6500 and you'll see a notable difference in performance.
So good is the GH5 that I opted to use it for this Stark Insider short film project …
CRAZY OR DIE
What is essential is invisible to the eye.
Featuring: Loni Stark
Gear: Panasonic GH5. Rokinon Cine 35mm T1.5. Sigma 18-35mm ART f1.8. Metabones Speedbooster Ultra MFT/EF 0.71. Edelkrone skater and slider. Manfrotto Carbon Tripod. Genarary LED panels. $10 Neon Rope from Amazon.
When possible I'll always prefer the RED Scarlet-W for narrative, controlled work, but, man, for just about anything else it's hard not to reach for the GH5.
Regarding the Lens Rental list. If you don't count "new" 2017 models the most popular photography and videography gear of 2017 was dominated by Canon:
Which does make me wonder… if the tiny barking dog that is the mirrorless fanboy decrying the death of Canon (and Nikon) is, well, is all bark and no bite.
Regardless, our time is now. So many great cameras. And the Panasonic GH5 and Sony Alpha a6500 are among the best of the new breed. And, yes, they're both mirrorless.
Happy shooting!