UPDATE: Seems like this GH5 deal is dead. If you're still in the market I'd suggest keeping an eye on Amazon every day. These things tend to re pop-up from time to time. Setting up an alert on Slickdeals is also a good way to potentially score a deal on a GH5.
Better act fast, video shooters. Amazon has lowered the price on the Panasonic GH5 mirrorless camera substantially.
Now at just $1,750 (USD) you can pickup one of the best camera releases of 2017, and perhaps even in recent memory (trust me it's good, really good).
That tantalizingly low offer represents a $250 discount, or 12.5%, the best I can ever recall seeing.
I'm not sure if this is a temporary drop, or if the price will go back up, but if you were previously on the fence now is a good time to act. Plus — you know — Christmas and all that.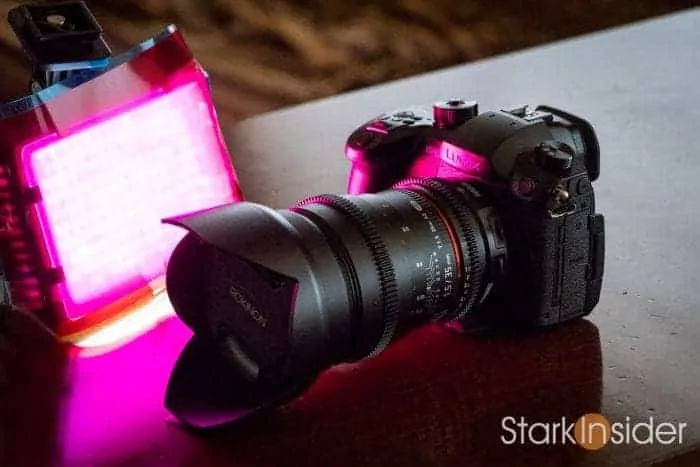 Panasonic GH5: A videography and filmmaker dream come true
If you're a video shooter chances are you already know all about the GH5. Yes, okay, it's got 4K video. But what camera or smartphone doesn't these days? Dig deeper, though, and you'll find some really sweet, pro-level ingredients:
10-bit 4:2:2 color — unheard of in a DSLR form camera before the GH5 hit the market earlier this year.
Dual SD card slots — again, a premium feature not typically found in this segment.
Dual Image Stabilization (I.S.) — you benefit from stabilization from the lens (certain models) and in-camera electronic IS. Together you get some pretty amazing mojo, resulting in highly stable footage. Shooting handheld never looked so good before.
Optional XLR adapter — convenient for capturing professional grade audio.
Variable Frame Rates (up to 180fps HD) — especially handy is having 4K/60 in-camera (to get 10-bit 4K/60 you'll need to use an external recorder such as the superb Atomos Ninja Inferno).
Anamorphic options — really nice to have these options. Filmmakers, wedding shooters, music video producers, and the like, will appreciate the advanced filming features for cinematic looks.
I've been shooting video with the GH5 since its release earlier this year. Those that have followed me here on Stark Insider over the years know that I am — or was — a through-and-through Canon DSLR kind of guy. I went from a Canon Vixia camcorder to a Rebel T2i. Then to a EOS 60D, a 70D, and finally the most recent release, an 80D (very good camera!).
I never suspected I'd say shooting on a mirrorless micro four thirds sensor would be my thing. Yet, here we are. The GH5. Believe the hype. Would I shoot on it all the time? No, truth be told. There are times when a Canon C100 is ideal (that auto-focus is unmatched). For other projects maybe RED cameras — Blackmagic cameras too! — are a better if not pricier fit, such as the stellar Raven or Scarlet-W Dragon sensor-based DSMC2 bodies (those Redcode R3D files are magical digital negatives). Nevertheless, the GH5 finds itself in my travel kit often. So handy, and the images so pretty.
Here's a couple of projects I shot recently on the Panasonic GH5.
Videos Shot on GH5
CRAZY OR DIE
What is essential is invisible to the eye.
A short film by Clinton and Loni Stark.
Gear: Panasonic GH5. Rokinon 35mm Cine. Sigma 18-35mm with Metabones Speedbooster Ultra (EF/MFT).
PEBBLE BEACH FOOD & WINE
Lifestyle video & interview shot on location at Pebble Beach, California.
Gear: Panasonic GH5. Panasonic 12-35mm Mark I. Sigma 18-35mm with Metabones Speedbooster Ultra (EF/MFT).
EDVARD MUNCH. SFMOMA.
A short film by Clinton and Loni Stark featuring the work of Edvard Munch.
Shot on location at the San Francisco Museum of Modern Art.
Gear: Panasonic GH5. Panasonic 12-35mm Mark I. All handheld.
But… Panasonic GH5s?
Theory timeout.
One reason why the GH5 is now being discounted, no less than a year after its release, is that there could be a new "GH5s" low-light version coming in early 2018.
If you shoot in dark environments this may be something to consider. However, I suspect the price will come in about at least $2,500. And, likely, in order to accommodate the sensitivity needed for better exposure of dark images, the megapixels will take a hit, meaning you'll get less resolution. I doubt you'll find a 20MP sensor on a GH5s model … photographs won't be as good. Just a thought. Yet I'm, like a lot of you, still eager to see what Panasonic has in store.
Panasonic GH5: A pretty sweet deal for video shooters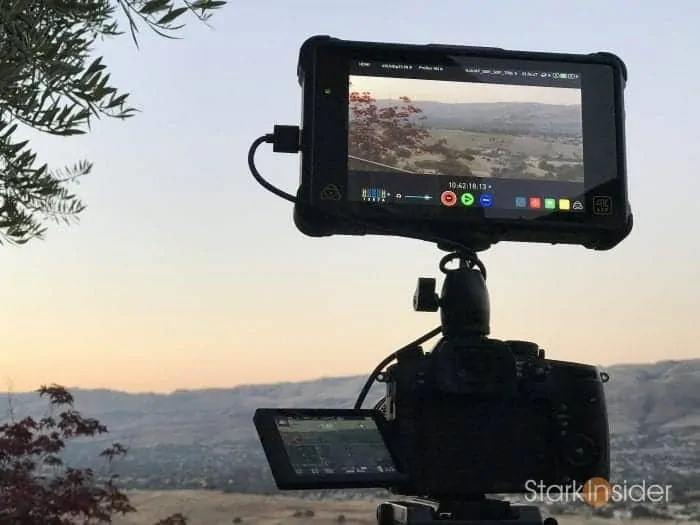 Even at the standard MSRP of $1,998 I thought the GH5 was a decent deal. There's nothing else on the market at that price point that can compete with its features.
But… $1,750? For a 10-bit 4K monster you can hold in your hand with nary a care in the world?
I can only say this:
Get yourself a GH5. Game on.