We recently completed our first ever short film collection here on Stark Insider.
Over the summer and into the fall Loni Stark and I storyboarded, brainstormed, scribbled notes, and short-listed about 20 ideas.
5 of those made it through. So we spent a few months shooting footage, editing, doing some DIY foley and ADR work, and sending them out into the ether.
I write a lot about cameras, and perhaps what surprised me most — aside from the fact that making even short films can take more time than you expect — is that, ironically, I think out of everything we did to complete this project, the camera body itself was the least important component.
Sony. Canon. RED. Blackmagic. [insert brand of your choice].
It simply didn't really matter much.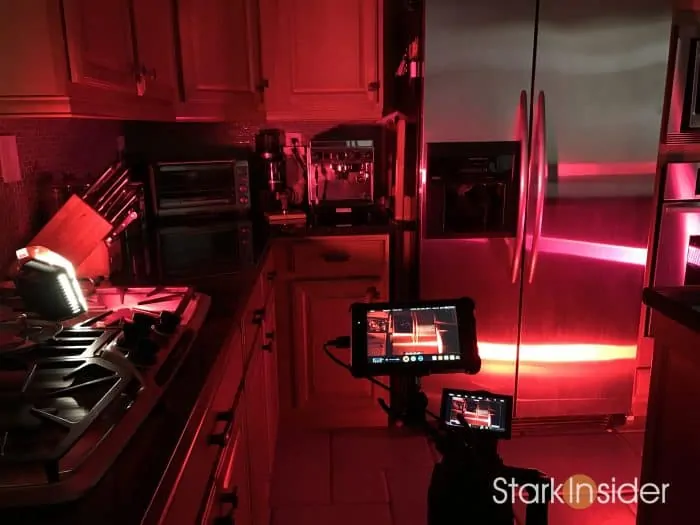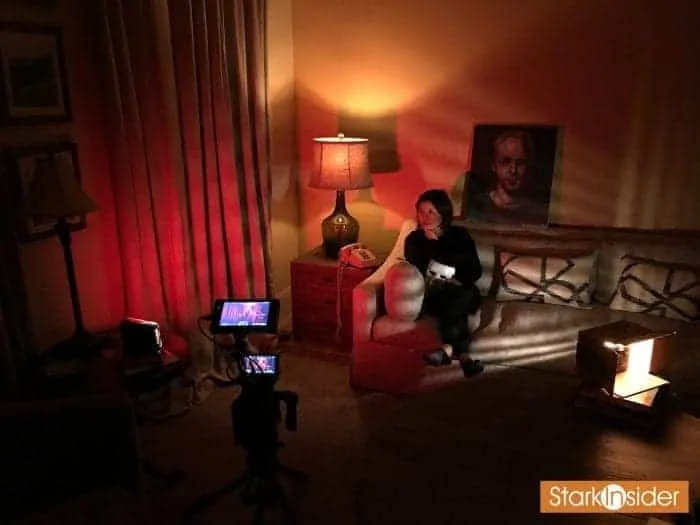 As we've learned (and continue to learn) after so many years shooting videos for Stark Insider is that everything else seems to matter far more than any single camera: lighting, composition, color, acting, story. You name it. The creative process it would seem is born not out of tech and specs, but ethereal and other-worldly things like, maybe, sitting in a steam room and listening to obscure Canadian '80s new wave. Or transporting yourself to an alternate universe thanks to Alexa and some random guided meditation app on an Echo Dot speaker.
Below are the shorts. And this time I've indicated which camera was used for which video.
With this project — "Who is Stark Insider?" — completed, we've now moved on to a bunch of other in process work in the pipeline.
Stay tuned. More to come.
Paging Loni. Paging Loni. To the soundbooth please!
Stark Insider 2017 Short Film Collection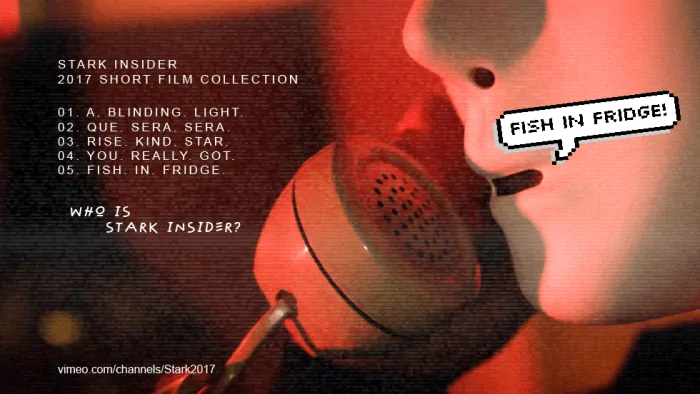 01. A. Blinding. Light.
Gear: RED Scarlet-W
Inspired by: "Catching the Big Fish" by David Lynch
02. Que. Sera. Sera.
Gear: Sony a6500
Inspired by: Doris Day, The Tenant
03. Rise. Kind. Star.
Gear: RED Scarket-W
Inspired by: Mia Farrow in Rosemary's Baby
04. You. Really. Got.
Gear: Canon C100, Canon 70D/80D, Panasonic GH5
Inspired by: Loni Stark and The Kinks
05. Fish. In. Fridge.
Gear: RED Scarlet-W
Inspired by: ???
Who is Stark Insider?
Short Film Collection by Clinton and Loni Stark