Dee Rees. I didn't know much about her. After Mill Valley Film Festival opening weekend that all changed.
The director, best known for Netflix's coming-of-age darling Pariah (2011), held court at the "Mind the Gap" summit on Saturday. Flanked on either side by members of her filmmaking team that helped make her latest feature Mudbound (2017), Rees encouraged fellow filmmakers in the room to "go to the love" and, if all else fails when trying to navigate studios, or procure financing, or survive the industry in general to "bring your own ball." She had our rapt attention. The NYU alum has apparently made waves on the indie circuit — thankfully I don't think they will subside anytime soon. Pariah played to strong reviews at Sundance and TIFF with one publication even ranking it the 6th best lesbian movie of all time.
.@mudboundmovie director Dee Rees "I like to let the work speak loudest. You go where the love is." @MVFilmfest #MindTheGap #MVFF40 pic.twitter.com/vlmpMDFE13

— Stark Insider (@StarkInsider) October 8, 2017
Rees' likable swagger and contagious energy cut through the warm venue at the Outdoor Art Club in Mill Valley. Thankfully the message during her panel was decidedly not of the anti-man variety. Rather, the former consumer-goods-employee-on-a-performance-improvement-program turned auteur rallied for quieter voices and perhaps less mainstream stories to be heard. Later, in the OAC courtyard I saw Rees interacting with other filmmakers, and generously helping out, giving advice, exchanging contact info, etc. And I thought, this is what it's all about.
I like to let the work speak loudest. You go where the love is.
— writer-director Dee Rees at the Mill Valley Film Festival
Mill Valley Film Festival: Mind the Gap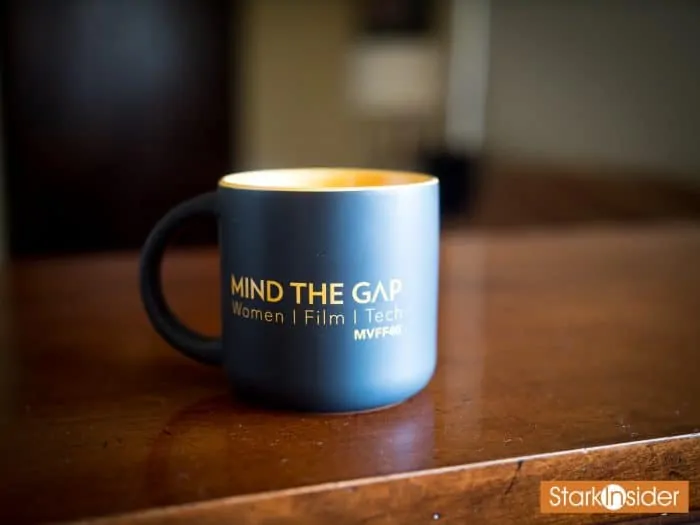 Rock star panels #MindTheGap Summit. Common theme having parents/mentors who believed women, like men, can achieve anything. #MVFF #mvff40 pic.twitter.com/bfjSAYjhpX

— Stark Insider (@StarkInsider) October 7, 2017
Others making appearances at a very strong Mind the Gap line-up at MVFF 40 included:
San Francisco-based filmmaker Tiffany Slain whose 50/50 Day initiative seeks to create conversation about gender balance;
Director Petra Volpe, whose film The Divine Order about suffrage was Switzerland's official Academy Awards entry for best foreign language film. Petra had many quotable quotes during her talk, and urged everyone to just create, and that "if we go 50/50, we should also have the right [like men] to be mediocre sometimes" (PS – her film The Divine Order is far from it!);
Director Catherine Hardwicke (Twilight, Thirteen) led the room through a brief and entertaining stretching exercise, before launching into the most energetic, hyper, interesting talk about how she gets her films greenlit and how storyboarding and planning every little detail helps her on set (this is the 2nd time I've seen her presentation and it was still absolutely mind-blowingly informative and fun);
Actress Connie Nielsen addressed the audience with a personal and touching 5-page monologue on whether or not the success of Wonder Woman would make a difference in Hollywood sexism. That director Patty Jenkins finally was able to negotiate a formerly man-sized $8 million payday for the sequel suggests that hopefully progress is being made… if only baby steps;
Producer Blye Faust gave a thrilling account of how Oscar winner Spotlight made it to the big screen;
Likewise, producer Osnat Shurer revealed that making an animated feature such as Moana is about far more than just computer animation — sharing slides of the crew's interaction (and ultimate assimilation) into Polynesian culture while researching the story.
There was a whole lot more, so much so that I can't cover it all here. Hopefully these social media highlights below will give you a sense of the day. If you're planning in future to attend MVFF, definitely consider attending Mind the Gap. Programming director Zoe Elton is on to a good thing here.
"Will @WonderWomanFilm make difference in Hollywood sexism?" .@CNconnienielsen Films inspire, but change from actions we take. #MindTheGap pic.twitter.com/QoNBO1cv6A

— Stark Insider (@StarkInsider) October 8, 2017
'If we go 50/50, should also have right [like men] to be mediocre sometimes' @PetraVolpe on #diversity & growth as artists #MindTheGap #MVFF pic.twitter.com/SPA0rfMFNo

— Stark Insider (@StarkInsider) October 7, 2017
Mill Valley Film Festival: Opening Night
#WaitForYourLaugh crew is looking GOOD. We're honored to have them at #MVFF40 Opening Night! @JasonBWise pic.twitter.com/pKYpsTumLh

— Mill Valley Film Festival (@MVFilmFest) October 6, 2017
MVFF opened a few days earlier, as always, on a Thursday evening, at the relaxed grounds of the Outdoor Art Club, underneath soaring redwood trees.
There, cast and crew from the two opening night films Wait For Your Laugh (a documentary about child star Baby Rose Marie's storied career) and Darkest Hour (a biopic about Winston Churchill) walked the red carpet before attending screenings.
Wait For Your Laugh: Director Jason Wise (Somm) and Peter Marshall (Hollywood Squares)
Darkest Hour: Director Joe Wright (Pride & Prejudice) and actress Kristin Scott Thomas (The English Patient)
In addition, actress Amy Hargreaves (Homeland) was in town, and also mingled with fans and press.
Mill Valley Film Festival Tributes/Spotlights:
Kristin Scott Thomas, Sean Penn, Dee Rees, Holly Hunter
Over the weekend several special conversations took place on stage to commemorate the work of significant artists. At the MVFF 40 opening weekend those included Kristin Scott Thomas, Sean Penn, Dee Rees, and Holly Hunter:
Thank you, Holly Hunter, for sharing your insights during your tribute at the Mill Valley Film Festival. #MVFF40 @MVFilmFest #HollyHunter pic.twitter.com/cZPGKLsWd2

— Jane Lurie (@EJaneL) October 9, 2017
Sean Penn Tribute at the Mill Valley Film Festival. Excellent first weekend. #MVFF40 #seanpenn pic.twitter.com/7p5HHcLSxm

— Jane Lurie (@EJaneL) October 8, 2017
Closing weekend will feature directors Richard Linklater (Last Flag Flying) and Todd Haynes (Wonderstruck) in addition to Andrew Garfield who will appear in support of his latest project, Breathe.
Mill Valley Film Festival North American Premiere: Andre – The Voice of Wine
Here for some wine 🍷! @MVFilmfest screening of Andre-The Voice of Wine w/Director Mark Tchelistcheff. #MVFF40 #MVFF pic.twitter.com/zQCBxYTXE1

— Stark Insider (@StarkInsider) October 10, 2017
Last night, Loni Stark and I attended the North American premiere of Andre – The Voice of Wine. Gregarious director Mark Tchelistcheff had invited us after we shot a segment that will soon run on Stark Insider to talk about the making of the film including the challenges of shooting a moving horse carriage in snow with temperatures at -25 Celsius.
Given the devastation of Napa and Sonoma from the Atlas fire, the mood at the CineArts theater was not surprisingly somber. During opening remarks, Mark dedicated the screening to all those who suffered. He suggested we take a few hours to take a break from the tragic news. Many of the subjects who were interviewed for his documentary — the story of his great Uncle and wine pioneer Andre Tchelistcheff — could not attend because of the sad events that had unfolded so quickly and so unexpectedly. Regardless, founder Mark Fishkin had sent an email earlier in the day indicating the festival schedule would remain uninterrupted so long as "environmental conditions do not interfere with our ability to do so." And so the show did go on.
UPDATE 10.12.2017

MVFF40 to donate proceeds from screenings of ANDRÉ: THE VOICE OF WINE in support of the Napa/Sonoma County fire victims

Just received a PR regarding the Napa/Sonoma fires:

"The Mill Valley Film Festival  has generously agreed to donate a portion of the proceeds from the MVFF40 screenings of ANDRÉ: THE VOICE OF WINE in support of those affected by the tragic fires currently raging throughout California."

Mark Tchelistcheff (director, Andre – The Voice of Wine):

"I thank the Mill Valley Film Festival for generously donating a portion of the proceeds of the tickets sales to those affected by the fires. I would like to dedicate the screenings to all those impacted by these horrific events. It is with tremendous sadness to hear of the destruction and loss of life. We hope that the fires will soon be under control. Our prayers go out to all those who are suffering through this devastating disaster."

Mark Fishkin (MVFF founder, exec. director):

"For those of you who have been affected by the fires, and for our neighbors, families and friends who are impacted by this, we are deeply sorry, and for those of you who have provided any assistance for those who have been affected by the fires, we are deeply thankful."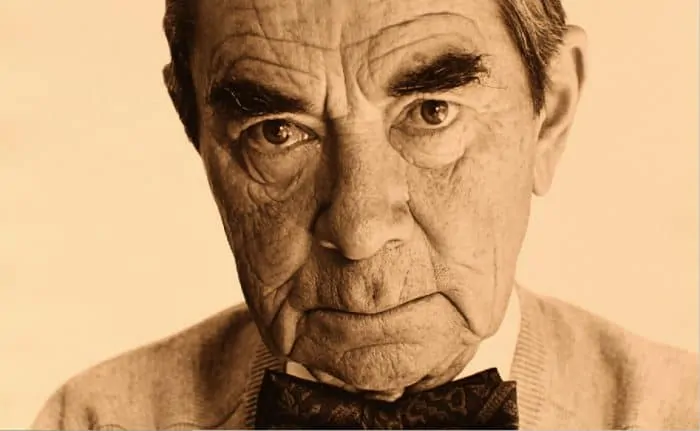 Regarding Andre – The Voice of Wine, those interested in the history of Napa and winemaking in general will find plenty here to enjoy. Featuring narration by Ralph Fiennes, the film tells the life story of Moscow-born Andre Tchelistcheff from his escape from the communist revolution in Russia where his family lost everything to his triumphant ascent in Napa as a ground-breaking winemaker.
Though I knew about the famous 1976 Paris tasting where U.S. wines (Chateau Montelena and Stag's Leap) beat out the best of the French in a shocking upset, I didn't realize the impact that Andre had on that event (notably he mentored winemaker Mike Grgich, now also a Napa legend), and, ultimately, the entire U.S. wine industry. Many of his innovations — frost protection, for example — have been widely adopted across Northern California wineries. He was a small man (with a deep voice). But based on the stories and accolades from his peers who appeared on screen, he had a giant impact on wine; so wonderful that Mark Tchelistcheff would take 10 years of his life to capture and share this inspiring story.