Wi-fi continues to become ever readily available — especially if you live in a major US city, where a Starbucks is seemingly on every corner. Yet for road warriors that's not good enough. Enter a new version of the Surface Pro tablet/laptop unveiled today at Future Decoded in London.
Shipping in December, Microsoft says it will work with several carriers and provide download speeds of up to 450Mbps. Which is to say: woah. That's faster than my wired internet connection from Comcast. I'm suspecting it's probably faster than yours too.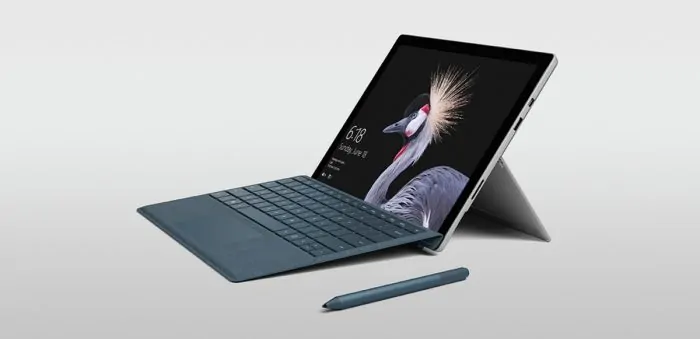 Per CNET inside is a Cat 9 modem that will work with 20 cellular bands that support a variety of 4G networks.
One thing notable especially notable here is that Microsoft is keeping this LTE variant's price in check. Typically you see inflated prices for devices with built-in modems. Rather, expect to pay $1,149 for 4GB/128GB SSD or $1,449 8GB/256GB. Both come with a mid-range Intel Core i5 processor. For performance enthusiasts and those running Adobe Creative Cloud that likely won't cut it. But for on-the-go office work, and standard web browsing and email it should be just fine. Microsoft probably opted for a less power hungry CPU to retain the Surface battery life, which is quite good.
Those who don't need cellular can still get the Surface Pro 2017 (aka Surface Pro 5) for a decent discount depending on the configuration. Not too bad an option considering you can run Windows 10, work as a standard laptop, or "Jot" enabled touch tablet ready to serve creative tasks.
I like what Microsoft has done here. This LTE model won't be for everyone, but for many it will be nice to have an always-connected device, especially one that can download up to 480 Mbps (we'll believe it though when we see it!).
Look for the new Microsoft Surface LTE to begin shipping December 2017.