Every camera is different. As is every shooter. We all have unique approaches to how we want to work with a camera, and the way we want to configure various buttons and setting to make it as comfortable and familiar as possible for any given project.
I've been working on this process of tweaking and practicing with the Panasonic GH5 for several months.
One thing that is especially handy are the GH5's custom modes (located on the dial on top right). Configure those and you can quickly jump from, say, shooting standard 23.98fps to a variable frame rate (slow-motion) mode of your choice; I have them going to 4K/60fps (C1) and up from there for the other custom modes (C2 and C3).
In addition to convenience, I always look for ways to ensure a camera body won't fail me in the field. That includes ensuring my often seemingly fat fingers don't push the wrong button at the wrong time or accidentally put the camera in the wrong mode. At home or in the studio, no problem. Get in the field, under pressure, and things tend to occasionally, despite our best efforts and plans, go wrong.
With the GH5, as I learned shooting videos for Stark Insider over the past few months that often meant shutter speed accidentally changing while recording video.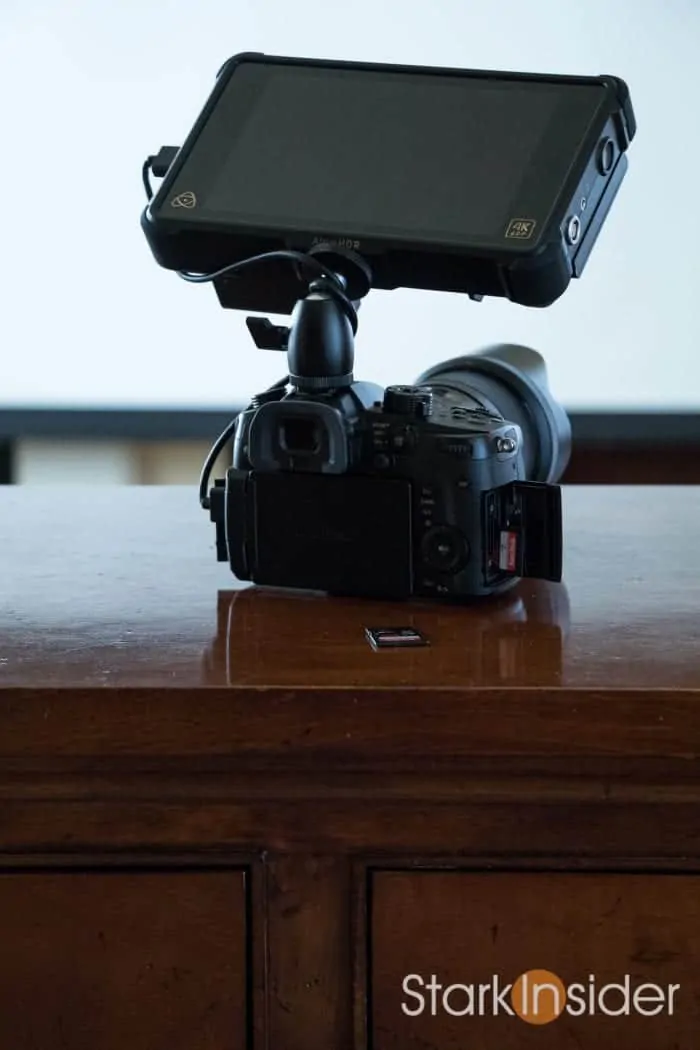 The GH5 comes configured out of the box with the shutter angle/speed assigned to the rear dial (at top right), the one that falls comfortably to your right hand thumb.
Problem is, it's very easy to hit.
I'd come home from a shoot only to realize the shutter rate was off by a bit, and not the standard 180-degrees. I normally leave it at 180-degrees as it then makes changing frame rates easy — the shutter will always be set automatically at the proper rate, at least for most shooting situations.
So what to do, to prevent accidentally changing the shutter angle on the GH5?
Here's what worked for me.
I swapped the aperture/f-stop (front dial) and shutter angle/speed (rear dial).
Now changing shutter angle requires a more deliberate turn of the dial on the front of the GH5 (right index finger), which to me has proven less prone to accidental adjustments.
Meanwhile, aperture is easier to change using the thumb on the rear dial. Yes, it's prone to accidental presses too. But since we're always adjusting aperture anyways, it seems like a less "risky" way to setup the GH5 for shooting video.
It's easy to do on the GH5. To swap the aperture and shutter angle/speed dials do this:
Go to settings menu
Choose the wrench with the "c" (3rd from top)
Then select Operation (also 3rd from top)
Then Dial Set.
There you will see 4 options for configuring the two top dials on your GH5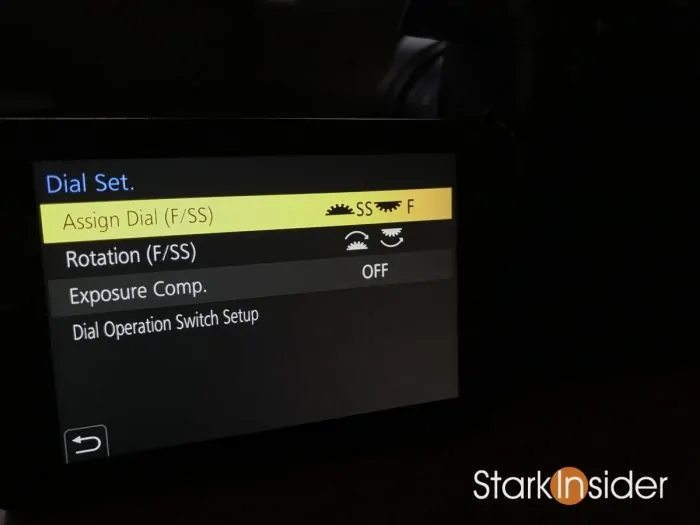 To flip shutter speed and aperture (f-stop) select the Assign Dial (F/SS) option and choose the preference that works best for you
I like "SS/F" as described above, this will put the shutter speed (SS) on the front dial and aperture/f-stop (F) on the rear
Note: there's also an option under Dial Set. to reverse the rotation of the dials if that's something you also want to change
Again, this is all a sort of season to personal taste sort of thing. I like this setting this way, you may, however, want to leave it at default.
Either way, there's seemingly an infinite number of ways to configure the GH5. It takes a while slogging through the menus. But take your time. It might take weeks, or even months to dial in your optimal setup. I think it's worth it, though. Now I've got my GH5 right where I want it. I still need a few more practice runs, but I already feel like I'm thinking less about settings and buttons, and more about framing and story.
Here's a few recent shoots from the GH5. Needless to say it's a peachy little bugger.
Videos Shot on Panasonic GH5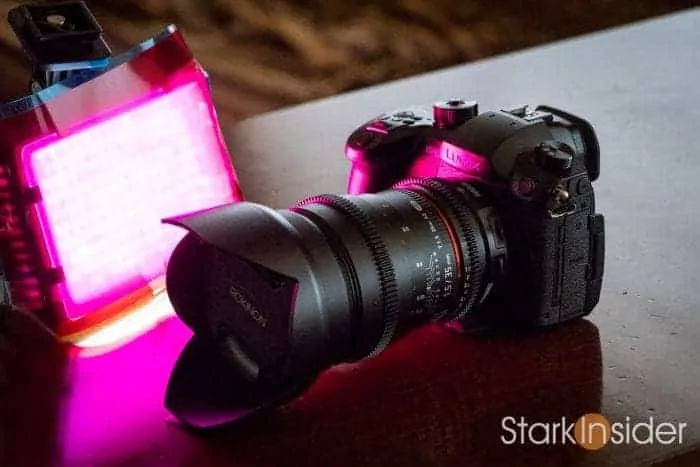 Gear: Panasonic GH5. Panasonic Lumix G 12-35mm f/2.8 telephoto lens.
Location: Loreto, Baja, Mexico.
Gear: Panasonic GH5. Panasonic Lumix G 12-35mm f/2.8 telephoto lens. Sigma 18-35mm f/1.8 ART with Metabones Speedbooster Ultra (MFT/EF).
Location: Los Angeles, California.
Gear: Panasonic GH5. Rokinon Cine 35mm T1.5. Sigma 18-35mm f/1.8 ART. A dodgy smoke machine. A wig. A Stella beer. And a most willing spouse in Loni Stark.
Location: Various locations across the San Francisco Bay Area.
Hope you stick around Stark Insider in the coming weeks and months ahead. We've been shooting a bunch of somewhat experimental videos on the GH5 and RED for a new series of shorts and docs.
Happy shooting!