Organizers of the Mill Valley Film Festival have released the first slate of major film announcements.
It's a lengthy reveal, featuring international and domestic entries. A quick scan suggests a quality line-up, including many stand-out titles, and performances. Of note the top Cannes award winners — Palme d'Or, Gran Prix, Prix du Jury — are all coming to the Bay Area in October.
Given the connection between Cannes and MVFF — executive director Mark Fishkin and programming director Zoe Elton make annual scouting missions to the French Riviera — it makes sense that several marquee films from the storied festival make their way to Mill Valley.
With MVFF40 about 5 weeks away, expect more news and updates to follow.
Yesterday, I previewed the festival here on Stark Insider, and shared some of the documentary and musical program highlights. Today, we're diving even deeper, and even including some local content from San Francisco Bay Area filmmakers.
Ready? Grab a coffee. Or smoothie. Or just say, "Alexa, stop" and concentrate, distraction-free, on the first major reveal of the 40th edition of the Mill Valley Film Festival.
2018 Cannes Film Festivals films that will have screenings at MVFF40 include:
The Square (dir. Ruben Östlund) — Palme d'Or winner
120 BPM (dir. Robin Campillo) — Gran Prix winner
Loveless (dir. Andrey Zvyagintsev) — Jury Prize winner
In the Fade (dir. Fatih Akin) — starring Diane Kruger
The Meyerowitz Stories (dir. Noah Baumbach) — with Adam Sandler, Ben Stiller, Elizabeth Marvel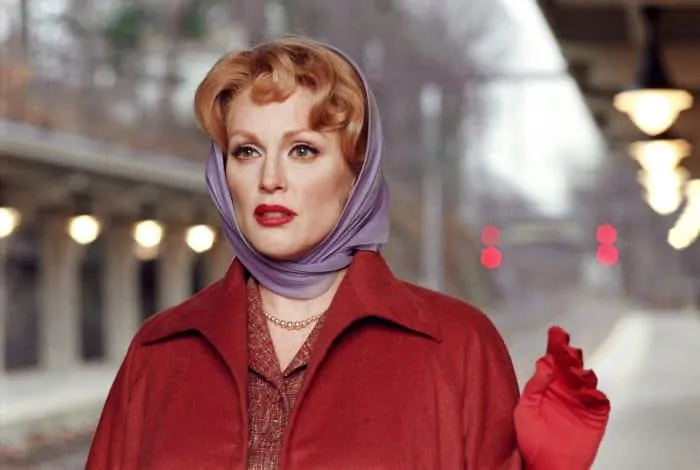 Wonderstruck (dir. Todd Haynes) — Starring Julianne Moore. Director Todd Haynes will receive a special tribute at MVFF40.
Radiance (dir. Naomi Kawase)
Faces, Places (dir. Agnes Varda's) — Golden Eye winner
The Desert Bride (dir. Cecilia Atán and Valeria Pivato)
The Florida Project (dir. Sean Baker) — Starring Willem Defoe
In addition, early confirmations from Sundance:
Call Me By Your Name
Mudbound
And from the Berlin International Film Festival:
A Fantastic Woman
In Syria
On the Beach At Night Alone
Vazante
Summer of 1993
The Other Side of Hope
Felicite
Finally, from local Bay Area filmmakers:
Alphago
André: The Voice of Wine
Arrangiarsi: Pizza… & the Art of Living
City of Joy
The Corridor
The Deep Sky
Earth Wisdom for a World in Crisis
Fourth Movement
Happening: A Clean Energy Revolution
Horn From the Heart: The Paul Butterfield Story
Just One Drop
Kim Swims
The Last Animals
The Long Shadow
The Mad Hannans
Mankiller
Mary Janes: The Women of Weed
Metamorphosis: Junior Year
The New Environmentalists
On the Sly: In Search of the Family Stone
Quest
A Sibling Mystery
Third Mind Blues
Torch
More soon. Stark Insider will, once again, be on the ground at MVFF covering the action. Quick tip: you can follow the action on Twitter using #MVFF40.
The Mill Valley Film Festival runs October 5-15, 2017.
See you there.