TL;DR Yes, the Canon EOS Rebel T7i Video Creator Kit is a decent (if not good) deal. If you're planning to already buy a lens, microphone and memory card, the kit saves you about 10% ($113). So go ahead and save a little and buy it, and get shooting.
Canon's new EOS Rebel T7i is receiving plenty of praise in the sub-$1,000 DSLR market. The seventh generation of a storied line of mid-level cameras is easily one of the best options out there for those new to photography and/or videography.
It's easy to see why.
Handling and ergonomics are typically Canon and top notch. The T7i comes with helpful, built-in assistant guides. Battery life is long. And, thanks to a 24.2MP sensor, image quality is superb.
But is the new Canon EOS Rebel T7i Video Creator Kit a good deal?
I'm always curious to see how Canon bundles these things. Let's quickly break it down and see if it makes sense to buy the bundle or simply go a la carte and buy what you need individually. Thankfully, the math isn't hard.
Here's the breakdown if you were to separately buy all the products included in the Video Creator kit (all prices in USD):
Video Creator Kit: Priced Individually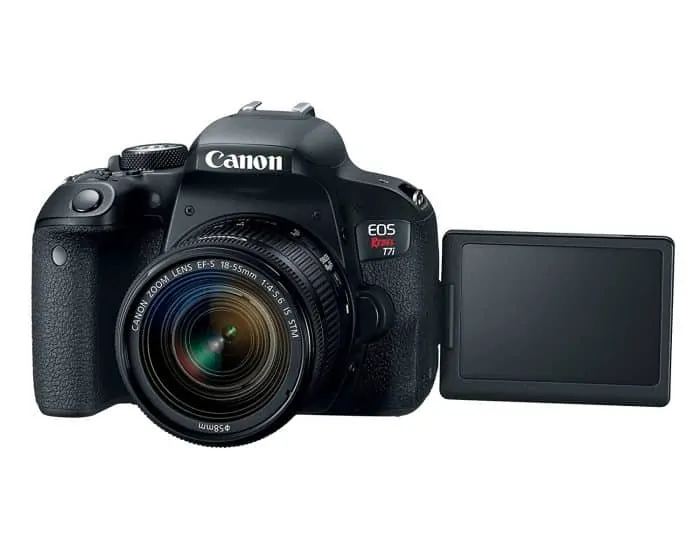 TOTAL if bought separately = $1,062
Video Creator Kit: Priced as Bundle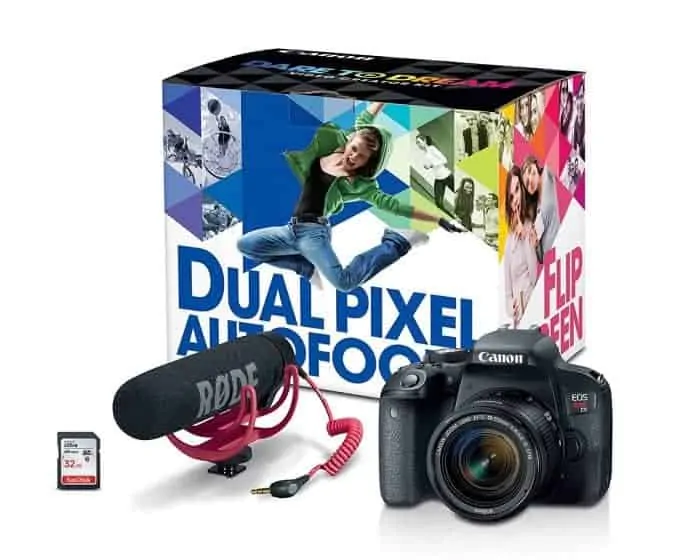 And, a quick look at the bundle price:
NET SAVINGS = $1,062 – $949 = $113
So, yes the Video Creator Kit is a good deal. So long as you already planned to buy a microphone (Rode is a good one) and like the kit lens in question (decent value) then you'd save about $113 by buying the Video Creator Kit instead of buying all the included products individually.
Now that's not to say this is a Chevy Chase style Deal of the Century. Clearly, it's not. But it does amount to a discount of about 10%. Plus you do also benefit from getting everything shipped in one convenient box.
Canon EOS Rebel T7i: Is it a good camera?
As for the T7i itself, yes, it's a good camera. Actually it's very good.
For those starting out or wanting to take their smartphone skills to the next level and have about $1,000 to spend then it warrants strong consideration.
This is Canon's seventh generation of the widely regarded Rebel line. Like many, I started videography with the storied T2i. Those that couldn't afford pricey full-frame (FF) cameras at the time — notably the Canon 5D Mark II — went with the far more attainable crop (APS-C) model. But for narrative, events, weddings, and just about everything else, the T2i proved more than capable. About 7 years later and Canon has nearly perfected it with the T7i.
Some notable camera and tech sites have mostly positive things to say as well.
In their review (4 stars) TechRadar says the "new sensor impresses."
Digital Photography Review (dpreview), the gold standard of camera review sites, awarded the T7i a gold star and 80% rating, concluding that it's arguably Canon's "best ever Rebel."
Here's a video I shot in San Francisco on its predecessor, the Canon EOS Rebel T6i with a standard kit lens:
Shot on Canon EOS Rebel: Sausalito Art Festival
Canon EOS Rebel T6i. Canon 18-135mm lens. Rode Videomic.
Canon EOS Rebel T7i: Alternatives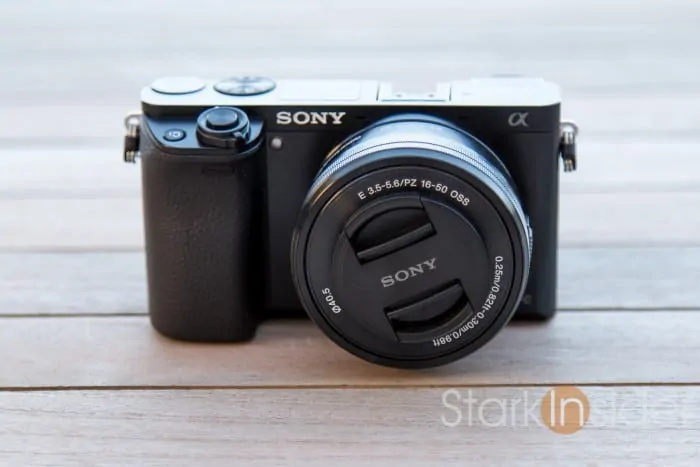 Good news if you're shopping around, and aren't quite convinced about the T7i. There's plenty of competition.
I highly recommend the Sony Alpha a6000 (as seen in photo above). Look for it online where it can be found for about $600 with a lens. It has outstanding auto-focus performance, is compact, and also features superb image quality. Keep in mind, though, like the T7i there's no 4K video recording mode, only 1080p HD (which I believe is perfectly fine for Vlog, casual video, interviews, etc.).
Another good mirrorless option is the Panasonic G85. At $998 it costs about the same as the T7i. But you get 4K video recording. Better still the G85 has Dual IS, meaning both the lens and body itself have stabilization built-in — that should result in steadier footage when shooting handheld. On the downside, battery life isn't nearly as good as the T7i, and the Micro Four Thirds sensor is only 16MP which may be too small for serious photographers (especially for those who blow up prints and need high resolution source files). For video, however, it's a strong option.
Finally, if you can extend your budget and video is your priority, you simply must short-list the new Panasonic Lumix GH5. I've been shooting on one for about a month, and it's an outstanding camera. At $2,000 for the GH5 body only no question it's pricey for those just starting out, but for serious enthusiasts and pros alike, I think it's the class leader in its price range. Here's a short film I recently shot on the GH5:
Shot on Panasonic Lumix GH5: Crazy or Die
Panasonic Lumix GH5. Sigma ART 18-35mm. Rokinon 35mm Cine. Strobes. A wig. A beer. And the most supportive spouse ever.
Canon EOS Rebel T7i: A Superb Mid-Range DSLR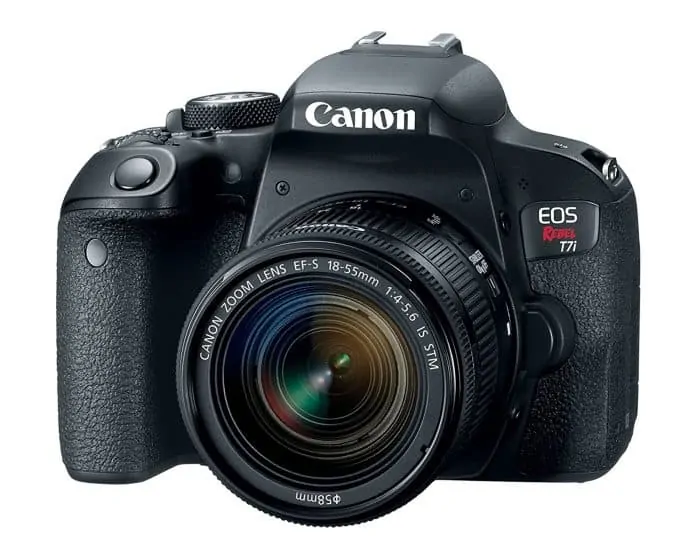 As an all-rounder, it's hard to beat the T7i for the price. It will give you far more power and better results then your smartphone. You'll be able to swap out lenses to push your creative options. You'll enjoy the industry's best auto-focus system, long battery life, and exceptional ease-of-use (I believe it far surpasses Sony and Panasonic and Olympus in this regard). You'll, basically, be a happy shooter.
Again, there's no 4K video option on the T7i. Then again, that keeps memory storage down, and is perfectly fine for YouTube and social media videos, Vlogging, casual shooting, and the like. Serious filmmakers might want to consider the Panasonic G85 or GH5.
The Canon EOS Rebel T7i Video Creator Kit will be a good option for many. You get everything you need to get started right out of the box, without breaking the bank. In my experience, reliability with Canon Rebels is very good, so you can count on the performance.
On a final note we should once again remind each other from time to time that cameras are just tools.
Everything else is likely more important: lighting, composition, camera movement, acting (if applicable), set design, soundtrack and sound editing, etc. Above all else, we need to tell interesting and compelling stories. Or at least try. No harm is taking a swing and occasionally missing. Practice, as they say, makes perfect. I'm sticking with that one.
Happy shooting!