There's a lot to like about the just released official trailer for Blade Runner 2049. The sequel to the almost-best-ever sci-fi movie (#1 would be Kubrick's masterpiece 2001: A Space Odyssey) is, in a cliche, stunning.
With film veteran Roger Deakins helming the cinematography rest assured we expected it to look good. But this good? Even if the storyline doesn't come together as well as we're all hoping, it looks like the eagerly anticipated sequel will be a sight to behold. For those looking for some of the best shots from the trailer, check out this brief analysis from Indiewire.
And then there's the music.
According to IMDB, the score is by composer and Reykavík native Jóhann Jóhannsson, but there's also a contemporary version of Vangelis' original work pulsating throughout the trailer. That majestic, melancholy synth is very much welcome. Plus, it all makes perfect sense. Music of the future obviously comes from Iceland.
In terms of art direction it would seem Neon is the order of the day. Surely director Denis Villeneuve took inspiration from Nicolas Winding Refn and The Neon Demon? Or maybe not.
'Blade Runner' 2049 Trailer: The 10 Most Stunning Shots From Denis Villeneuve and Roger Deakins
Ryan Gosling's emotionless deadpan — a bleak emptiness that he perfected on Only God Forgives — looks to suit the dystopian landscape perfectly. And Harrison Ford, found after 30 years! Where did he go? If he's a replicant, why is he still alive? Will he aid or thwart Officer K's mission?
Your story isn't over yet.
But the biggest question awaits (and is teased slyly in the trailer).
Is Rick Deckard a Replicant?
Will we find out if Rick Deckard is a replicant?
BTW, the answer absolutely, 100%, without any question or equivocation, must be:
Yes!
Of course Deckard is a replicant! He is that what he pursues (see: Mickey Rourke in the seminal neo-noir Angel Heart). Clues are strewn all over the place in the original Blade Runner (1982).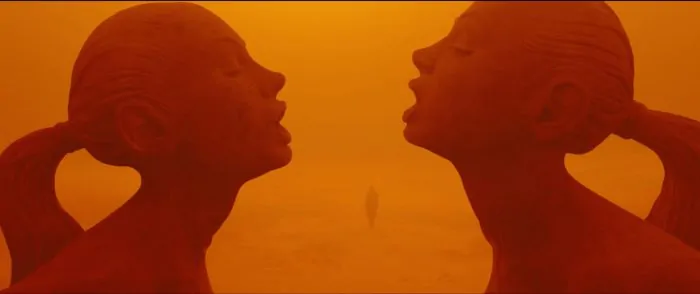 If it turns out he's not a replicant, I'll have no choice but to declare Blade Runner 2049 null and void. It just can't be. It will be the difference between this film being a Godfather Part 2 or a Godfather Part 3. Please don't fail us.
The best answer of course is to leave the whole deal ambiguous. Let the internet debate continue.
Blade Runner 2049 Trailer: The Best Moment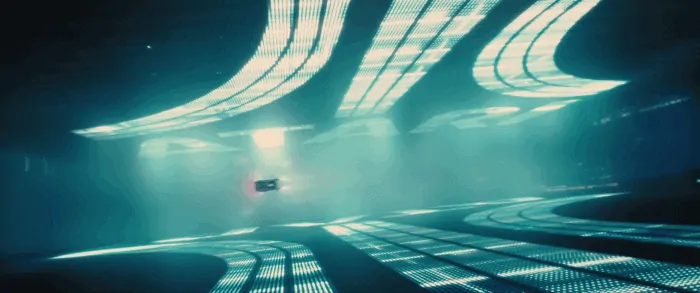 Despite all that cinematic juiciness, my favorite moment in the trailer suggests that Villeneuve and team are going to hit the mark:
That Atari logo!
Inspired. Brilliant. Nostaligic.
See it at 0:10 of the official trailer below as a spinner whizzes past the iconic mark.
Final questions: Will Blade Runner 2049 feature as much futuristic smoking as the original? And will ads for the off-world colony still employ geishas? So many questions…
WATCH: Blade Runner 2049 Official Trailer