It looks like it might've been directed by the famed auteur but it wasn't. Lars von Trier has a unique style (see: Melancholia) that would surely suit the haunting lyrics and music of Lana Del Rey's "Love" music video. You can watch it above.
Rich Lee, in fact, directed the video. And what a beauty it is. Perhaps one of the most visually stunning in the past few decades. Another that comes to mind is Ellie Goulding's homage to the afterlife "Anything Can Happen" video (the original, not the crappy studio re-cut that came later for misguided commercial rationale).
"Love" features the requisite modern-day music video ingredients including slow motion and alternating black and white clips with colorful vintage montages, but it has a secret weapon:
Extraterrestrial cool.
When your music video ends up in outer space on in an alien world you can bet the director knows a thing or two about director Lars von Trier's work (What's up anyways with Denmark?). And at least one striking Kubrick reference to be sure. It's all here, and it results in a symphony of sumptuous melancholy.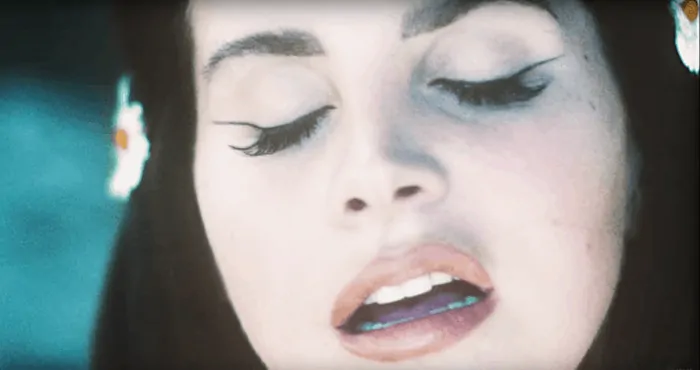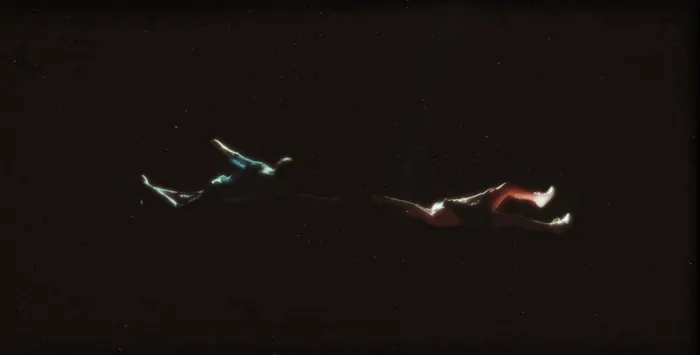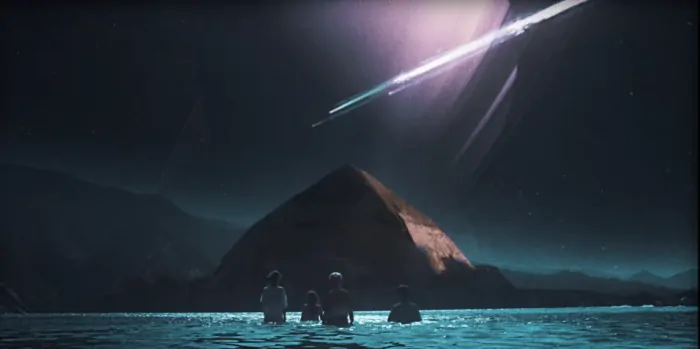 One of the more interesting aspects of this music video — and many others like it too — is that not every shot is in focus or evenly lit. Spend some time in the camera and filmmaking forums these days and you'll learn that the word of the day is "crisp." It's 4K! So crisp! I can see details in the shadows! In the highlights too! Crisp! I can't help but feel many confuse technical capability with artistic merit or creativity. It seems to happen on a regular basis among the pixel peepers. I fall for it too. Definitely guilty. And I need to remind myself it's the emotion, the feeling, the ideas you're trying to get across… not a absolutely razor sharp image that looks phony and lifeless.
On the topic of LvT, a true great–augmented by the ban from Cannes. There's another loose connection with Denmark. Nicolas Winding Refn (Drive, Only God Forgives, and The Neon Demon), another auteur, is continually at odds publicly with his fellow filmmaker. Not sure why. But like all his stunts, for all the fans of quirky arthouse indie film it's entertaining. Turns out a fan saw a connection between the Refn and Lana Del Rey's lyrics and re-cut a fan video for "Put Me in a Movie" with scenes from Neon Demon. You can also watch that here on YouTube. Thanks to my wife for pointing that tidbit out to me. Eyeball!
Rest assured, we know certainly that Lars von Trier did not, in fact, direct Lana del Rey in this video if only for these three very reasons: the camera work is not nausea-inducing shaky; there's no super slow motion 1,000fps scene of a distant figure walking randomly through a forest; and, perhaps most telling, there's no removal of a clitoris.
As for Rich Lee, his career looks to be humming along. "Love" marks the 35th music video he's directed. He's also worked with the likes of Maroon 5, Eminem, Alicia Keys and 50 Cent. I think his work on Lana del Rey's latest is a high watermark. It will be interesting to follow his career from this point forward. I wonder if he will segue into the world of feature films? And, if so, will he also look to the out-of-body work of Lars von Trier and Stanley Kubrick for inspiration?
Then again, I'm not convinced any of this really matters. After all, we are mere mortals in this infinite universe.
Don't worry baby.
WATCH: "Love" by Lana Del Rey