Nicole Kidman's understated and riveting performance in Lion has not only won over new and existing fans alike, but also is receiving glowing reviews from critics.
And the good news keeps on coming.
Now the famed Australian actress can add the Academy to the list of those who feel her performance as the mother of an adopted child is one of the best in recent memory.
Kidman joins a strong "Best Supporting Actress" nominee list for the 2017 Oscars which now officially reads as follows:
Viola Davis (Fences)
Naomie Harris (Moonlight)
Nicole Kidman (Lion)
Octavia Spencer (Hidden Figures)
Michelle Williams (Manchester By the Sea)
In addition, Nicole Kidman's co-star, Dev Patel, also picked up a nomination, for "Best Supporting Actor".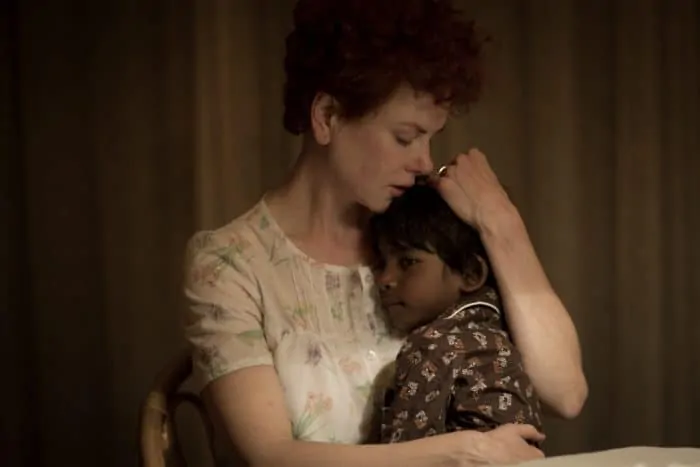 Other nominations for Lion include "Best Picture", "Best Adapted Screenplay" (Saroo Brierley, Luke Davies), "Best Original Score" (Dustin O'Halloran, Hauschka), and "Best Cinematography" (Greig Fraser).
All told Lion picked up 6 2017 Oscar nominations. Damine Chazelle's sparkling musical La La Land led the field with a record-tying 14 nominations, including "Best Picture" and "Best Director" and noms for leads Emma Stone and Ryan Gosling.
2017 OSCAR NOMINATIONS: What Others Are Saying

Natalie Portman in 'Jackie.'

"Oscars get it mostly right with diverse lineup of nominees… The fashion, parties and yes, inevitably, politics, are all still to come. But for now, after a few years where much of the buzz surrounding the Oscars was for all the wrong reasons, the academy has outfitted its big night quite nicely." (article)

"Seven people of color were among the 20 acting nominees, including best actor nominee Denzel Washington for Fences and best actress nominee Ruth Negga for Loving, and black directors dominated the documentary film category." (article)

"Natalie Portman and Emma Stone will face off for the Best Actress honors, with Portman's affected and subdued take on a mourning Jackie Kennedy in Jackie going up against Stone's triple-threat showing as La La Land's frustrated ingenue." (article)
Nicole Kidman was recently in the San Francisco Bay Area for a screening of Lion. Loni Stark of Stark Insider caught up with the (tall, stunning) actress at the Mill Valley Film Festival to learn more about the role and the power of mothers in our lives. See video interview below.
The 89th edition of the Academy Awards airs Sunday, February 26, 2017.
WATCH: Nicole Kidman on LION, Power of Mothers, Human Connection 
Shot on location at the Mill Valley Film Festival
With Loni Stark in San Francisco.