Travel writer and wanderlust angel Janice Nieder continues her exploration of "small" Texas: Grapevine, Frisco and Irving. In her third entry for Stark Insider Janice heads to upscale Irving.
Why Irving?
Upscale Irving is all about upscale accommodations, Texas-sized shopping, and outdoor fun including championship golf courses, hiking the Campión Trails, a world-class greenbelt development or a gondola ride on Lake Carolyn in Las Colinas.
Stay: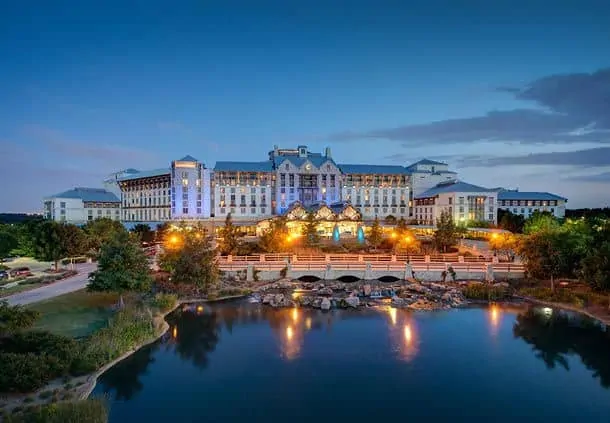 Why am I starting with this category and not "Things to Do"? Because, except for a few meals and sights, I couldn't tear myself away from my hotel, the fabulous Four Seasons Resort and Club Dallas at Las Colinas, and I doubt you'll be able to either.
Although it sports an exclusive country club atmosphere, the entire staff could not be more friendly and welcoming. This resort has it all going on and if I lived closer it would make the perfect Staycation spot, although I'm almost convinced it's worth the flight, since Dallas-Fort Worth International Airport is only 8 miles away, and then I can cocoon in style.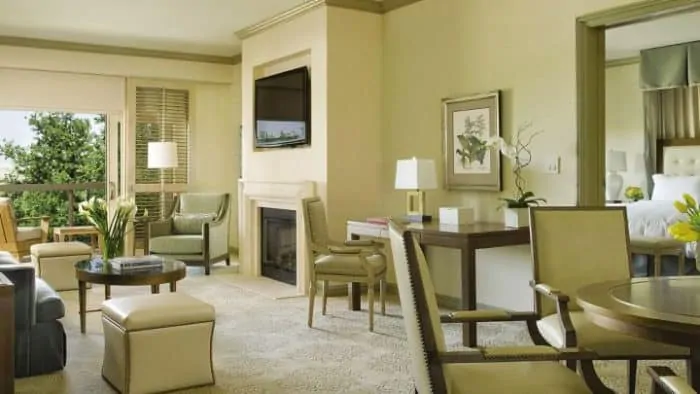 Encircled by 400 acres of dollar bill green, rolling hills, this Four Seasons Resort is home to a spectacular 18-hole golf course, which plays host to the AT&T Byron Nelson Championship, 12 tennis courts, four of which are indoor and air conditioned, four swimming pools. The excellent Sports Club has a state of the art fitness center and a full roster of classes including Surfset, Barre fusion, and PiYo, a blend of Pilates and Yoga.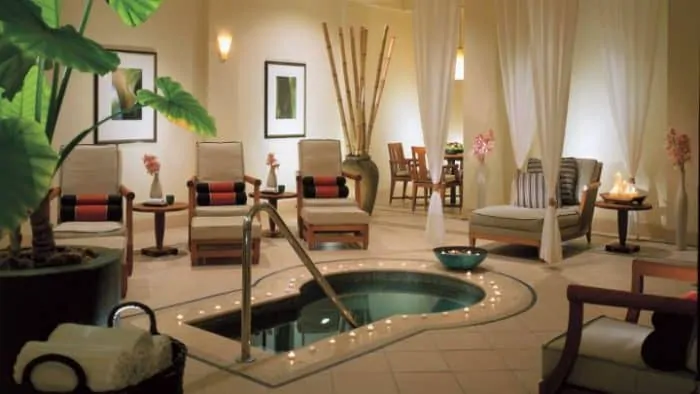 The Well & Being Spa offers services in private treatment rooms, as well as a steam room, sauna, whirlpool, cold plunge pool, and a salon.
Insider Tip:

Inside Tip: I've had about 2,653 facials in my life (ok, I just pulled that number out of the air) but it's a lot, and my aesthetician here, Sarah, gave me one of the best facials I've ever experienced. I swear I looked 10 years younger.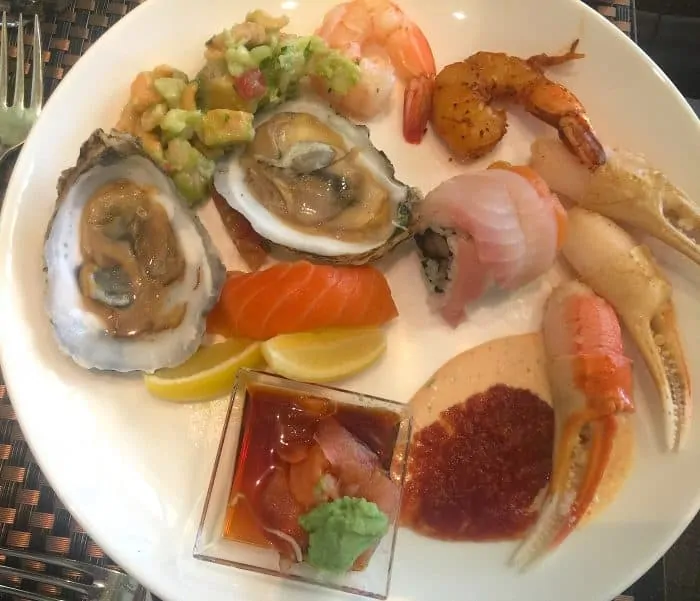 The good news is that there is an AntiGravity Aerial Yoga class offered Sunday morning, so you can have a good workout before indulging on the lavish Sunday Brunch served at LAW at the Four Seasons.
Although the meat carving and made to order omelet stations were tempting, I just kept reloading my plate at the pristine seafood station, trying not to look too piggy as I strategically piled on the Snow crab claws, ceviche, jumbo shrimp and sushi. I did manage to save some space to enjoy the decadent desserts (loved the Build your Own Cheesecake Bar) from the "Sweet Haven" room.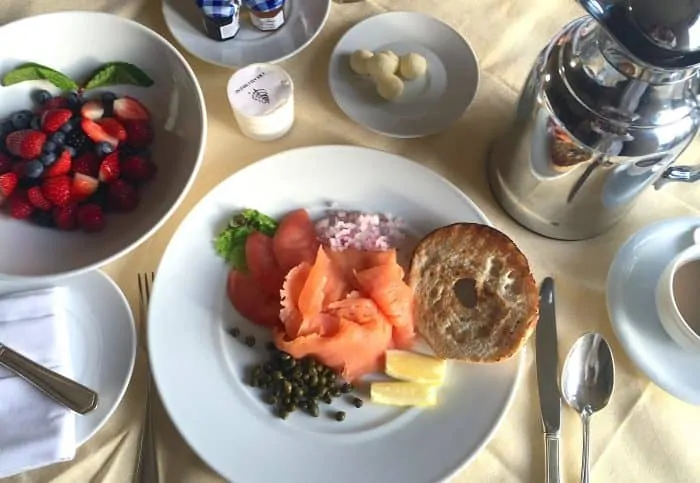 Insider Tip:

If sadly, you're not there on a Sunday, I strongly recommend ordering smoked salmon for a decadent brekkie in bed.
Do:
These two newish museums are definitely worth venturing "off-campus".
The Texas Musicians Museum, the Heritage District's newest attraction, may not look like much from the outside but once you enter, plan on at least an hour to appreciate all the memorabilia from Texas legends Buddy Holly, Janis Joplin, Waylon Jennings, the Big Bopper and scores of other famous musicians.
Double that time if you're lucky enough to score a tour led by TMM's fascinating director and curator, Tom Kreason. I'd suggest emailing or calling ahead to arrange this because he had us spellbound with his well-researched backstories.
Kreason pointed out some unique pieces such as Buddy Holly's 6th-grade school photo where he was named "King of Grade School", Stevie Ray Vaughn's styled-out motorcycle, original costumes including a pink Destiny's Child jacket worn by Beyonce, and even a real pair of Willie Nelson's chopped off braids.
Insider Tip:

Weekend nights you can tour the museum, eat a delicious meal served in Smokin' Joe's Place and catch some wonderful tunes in their Texas Music Garden.
If you're visiting during the day and feeling nostalgic, stop in for lunch at the nearby Big State Fountain Grill, where the free jukebox is packed with retro tunes.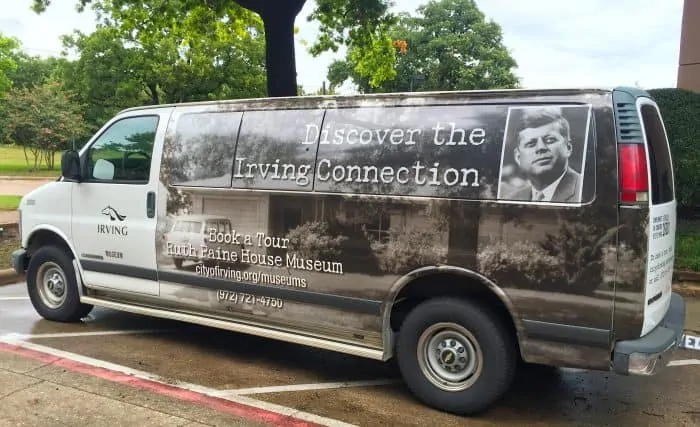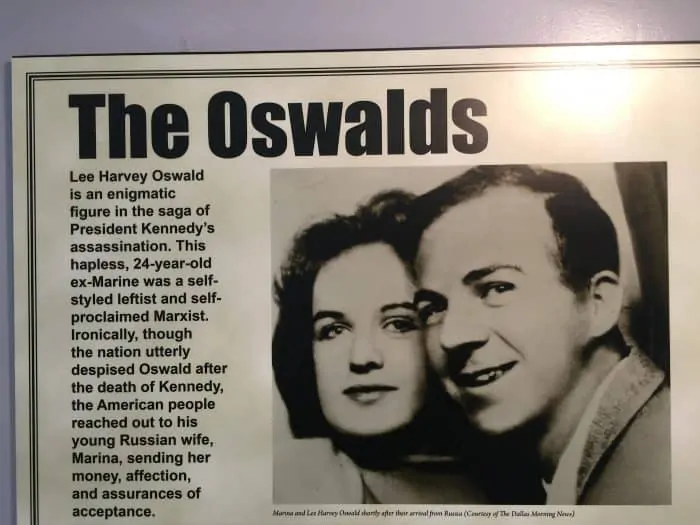 Can you believe that it's been 50 years since President Kennedy was assassinated? Although it flies-under-the-radar, the Ruth Paine House Museum is an absolute gem. If you don't know who she is, you're not alone. She was friends with Lee Harvey Oswald's (the alleged JFK assassin) wife, Marina Oswald. Through a series of life-altering coincidences, he stayed in her home the night before he shot JFK. To commemorate this historical event, her modest home has been restored to its 1963-look and transformed into an interactive museum where you'll learn about the events leading up to the shooting, providing a totally riveting, thought-provoking experience.
Eat: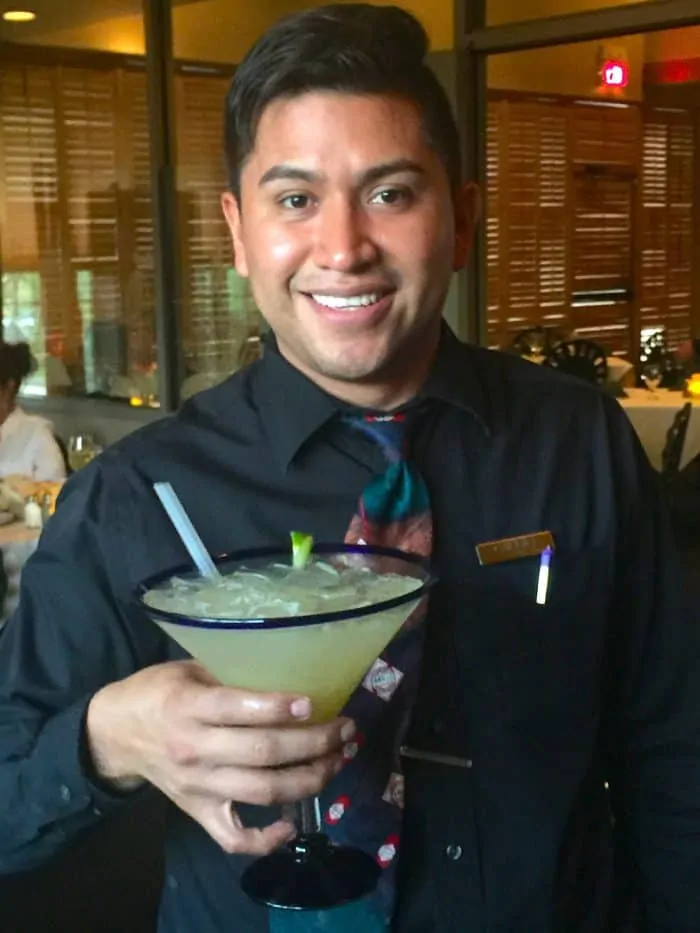 Lunch or dinner at Via Real (across the street from the Four Seasons) is a good pick for top-rated Mexican fare. Kick start a scrumptious dinner with one of their humongous House Margaritas and perhaps a sea bass enchilada.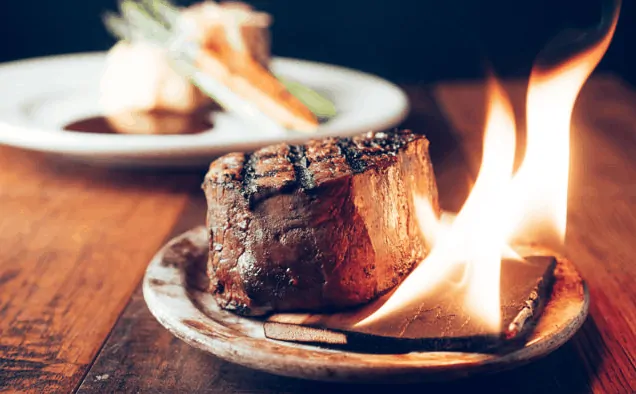 One not-to-be missed special, (ask your waiter if it's not on the menu) is the Red Oak 10 oz. smoked tenderloin, which was as tender as melted buttah. I'd finish with another margarita (after all, you only have to walk across the street to fall into bed) since desserts are not their strong suit.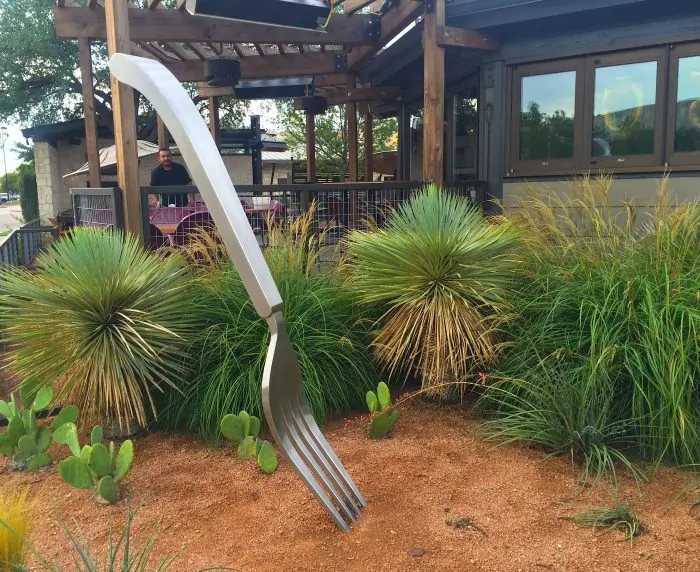 At The Ranch at Las Colinas you're as likely to be seated next to a ranch hand as a top CEO since everyone loves this place. Not your average Texas steak house, The Ranch specializes in farm to fork cookin' Lone Star style, featuring shrimp and redfish from the Texas Gulf and tender Texas Kobe beef from the southern plains, best sampled in their 33 oz. Wagyu Tomahawk ribeye for two.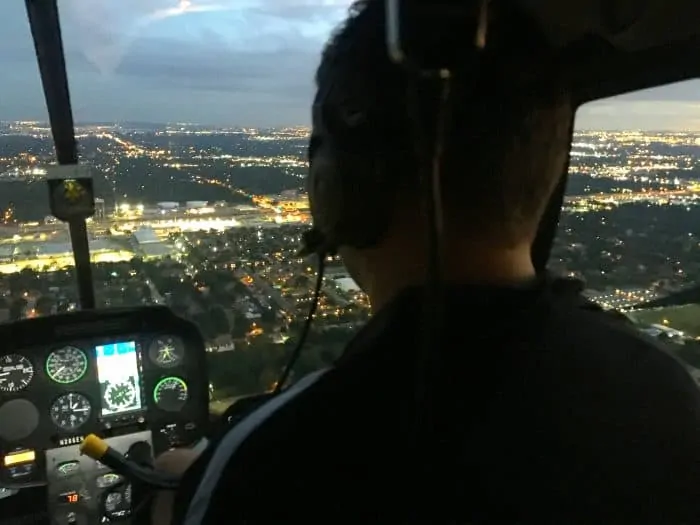 Insider Tip:

Inside Tip: After dinner, you have a couple more exciting options: Ramble out to the rockin' Porch Bar for some fabulous live music ( The Ranch also sources the finest local talent to perform here) or take in the skyline views on a memorable helicopter ride around the city with prices starting at just $25.
Stark Insider Wanderlust: Don't miss more from Texas as Janice explores Frisco and Grapevine.