Update 12:16pm PT: So far, the deals are, as many are saying, meh. Nothing earth-shattering, especially when it comes to camera gear. Best deals I could find so far for stuff I'd actually use with my 70D/80D/C100 are Rokinon prime lenses. Very nice lenses at bargain prices. Most models are on "sale" for EF mount: Rokinon 16mm f2.0, Rokinon Cine 35mm T1.5, Rokinon Cine 50mm T1.5, Rokinon 100mm 2.8. Another idea. If you've been lusting off the famous Canon 70-200mm, but can't afford it, you may want to consider this excellent alternative: Sigma 70-200mm f2.8. As for Canon DSLR bodies, it doesn't look like there will be any Prime Day deals on the likes of the 70D or 80D.
Prime Day is here. If you're a photographer or videographer, or are looking to buy a gift for your favorite auteur you're in luck.
Amazon Prime Day (July 12) is one of the best days to find a deal on cameras, accessories and batteries. Those are the three categories I'm most interested in, and Prime Day is a must watch event for those looking to pinch pennies.
I've been shooting video on Canon DSLR here on Stark Insider since 2009, and over time I've slowly built up an EF lens collection, as well as plenty of spare batteries and chargers. All in the name of being able to shoot the best video possible depending on the circumstances. When deal days arrive — Black Friday, Christmas, Prime Day, etc. — I'm always looking to land a deal to help build out my gear, and fill in missing pieces here and there.
While we don't know the exact camera deals yet, I've been scouring Amazon, and am linking up some o of the best deals that I've spotted. I'm told this day can be even better than Black Friday in terms of discounting; though last year didn't exactly light the world on fire.
Don't forget, you need to be a Prime subscriber to participate. If you're not, you can still sign up for a 30 day Amazon Prime trial and take advantage of Prime Day discounts — and enjoy all the ongoing benefits, including free two-day shipping.
If you're like me, you've got tonnes of mobile gear that you need to power when shooting video in the field. This Anker Power Bank has got the juice. As in 20,100 mAh of extra power. Highly recommended. Because when you're away from power all day, you absolutely won't be able to live without one of these handy power bricks.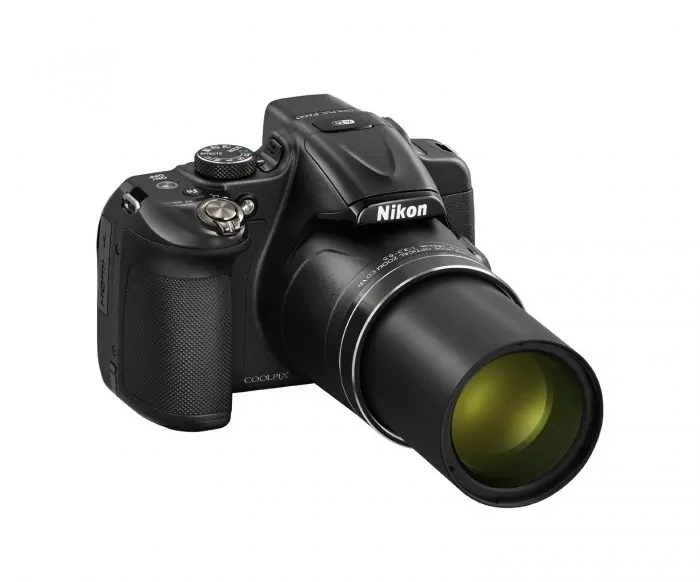 Look for a deal on this superb little shooter. Featuring a terrific 60x Nikkor lens, the Nikon Coopix P600 is ideal for getting up close to the action. You can easily snipe shots of, say, a close up of a football player, from the stands. It looks like a traditional DSLR, but the P600 is tiny, so you'll be able to easily throw it in a bag or purse on your next trip. Wi-Fi is helpful for uploading high quality photos to your phone and social media. Bookmark this link, and click through at 7:50pm ET on Prime Day (or a minute or two earlier just in case): Nikon Coolpix P600 16.1MP Wi-Fi CMOS Digital Camera deal.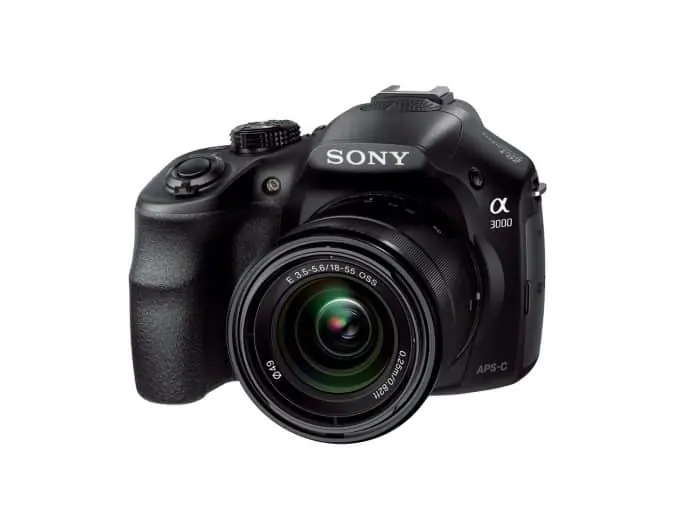 Another superb, low-cost camera: the Sony a3000. This one comes with an 18-55mm lens, but it's interchangeable (which I prefer) so you can put on a prime to get beautiful foodie shots, for example, or, maybe a wide angle if you're into landscape and architecture photography. The a3000 also shoots really nice video (HD). I have the a6000 which is a fantastic "b-cam" when I'm looking to discreetly shoot b-roll for Stark Insider, and take high quality snaps along the way. Like the a6000, the a3000 has an APS-C sensor. Pretty amazing, given the price. That means you get very detailed, high resolution (20.1MP) shots. Like the Nikon above, this one will also receive a nice discount on Prime Day: Sony A3000 Mirrorless Digital Camera with 18-55mm Lens
Canon DSLR Prime Day Deals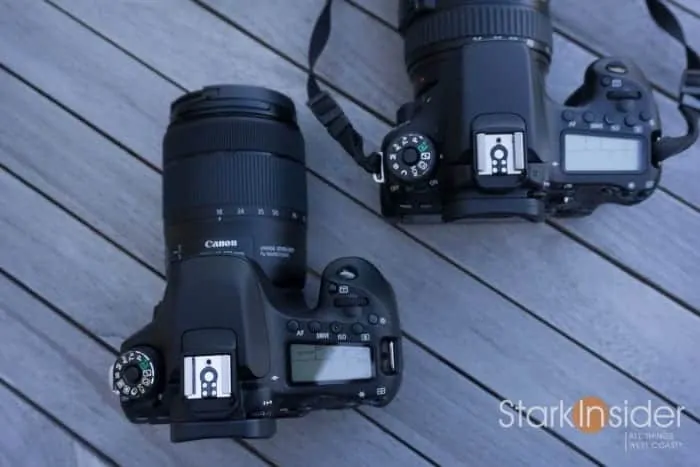 At this point, I've not seen any word or indication for deals on Canon DSLR cameras.
If I were betting, I'd look for a possible discount on the Canon EOS 70D. It was released three years ago, but is still a fantastic camera — namely thanks to Canon's brilliant Dual-Pixel auto-focus system, which is best in class.
Quick Prime Day Tip:

Check the Amazon Camera, Photo & Video page for on-going deals (refresh often, and be ready to pounce)
If you prefer to be right up to-date, look for a potential deal on the brand new EOS 80D. I took one up to Vancouver recently, and love it — quick example of video below. I also use the 80D as a second "b cam" when I'm using the Canon C100 as my main camera. The images match well, and, again, Canon's auto-focus is extremely handy for nailing focus.
SHOT ON CANON EOS 80D: Vancouver Dailies – SkyTrain
Keep in mind, to fully take advantage of DPAF (to silently track a moving subject, for example), look for lenses with the "STM" or new "USM" designation.