Get your calendars out Stark Insider readers! San Francisco Symphony has once again put a playful spin on their summer line-up.
Beginning July 4th, there's a boatload — a ferry full — of interesting, special performances scheduled for the entire month (full schedule below).
The reveal includes a Star Trek Celebration, the music of John Williams (Star Wars, Harry Potter, Jaws and seemingly every famous movie ever made), a Pixar film with live orchestra, a concert on the waterfront, and, one of my recurring favorites, music from the Final Fantasy video game series.
Plenty of choice, and plenty of variety.
"The San Francisco Symphony announces its annual Summer with the Symphony series, which runs July 4-29 at Davies Symphony Hall and at other outdoor locations throughout the Bay Area. Led by Director of Summer Concerts Edwin Outwater, Summer with the Symphony features a festive lineup of concerts and events for all ages, beginning with the SFS's annual Fourth of July concert and fireworks spectacular at the Shoreline Amphitheatre in Mountain View. On July 7, Outwater leads the SFS in The Music of John Williams—From Star Wars to Harry Potter!, which will include Williams's iconic music from such films as Star Wars, Harry Potter, Jurassic Park, Indiana Jones, Jaws, and others."

(from SFS announcement)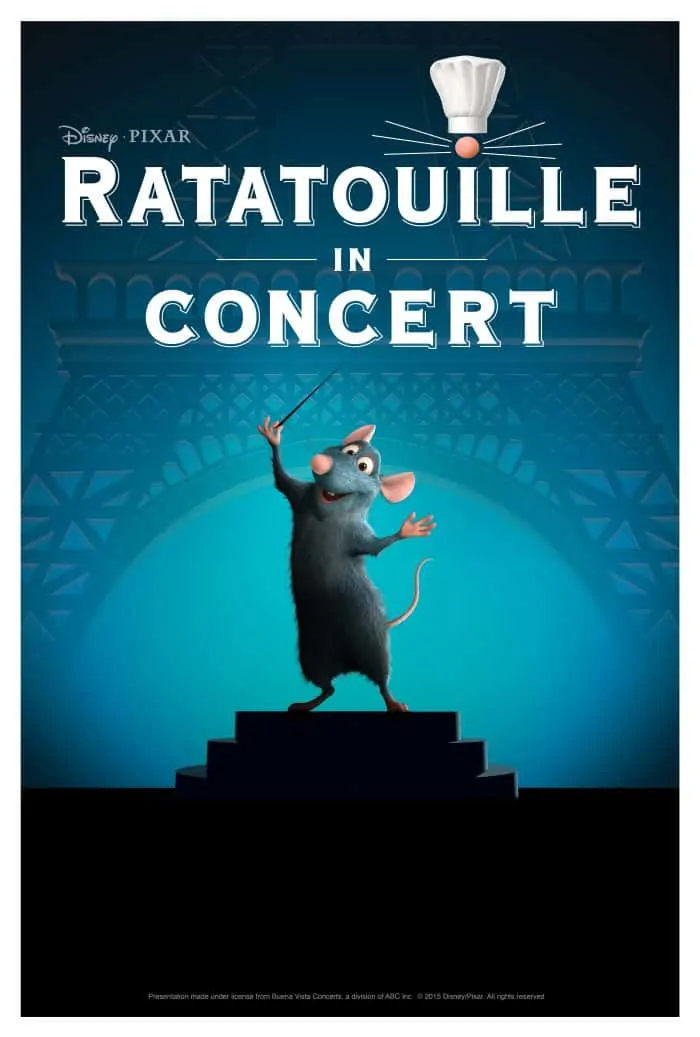 Being a fan of film I get a special kick out of watching a film with live orchestral accompaniment. Several years ago I had the good fortune to do exactly that when Psycho was screened at Davies Symphony Hall. That my wife hadn't see that Hitchcock classic made the occasion even sweeter, and the twist that much thrilling. So Pixar's Ratatouille (see above poster) would be a high recommendation to be sure (among many) in this line-up.
Team Stark hopes to see you out there in San Francisco this summer!
Summer with the Symphony

Sara Hicks, one of the artists featured in San Francisco Symphony's Summer Series.

San Francisco Symphony

Special performances — July, 2016

Monday, July 4 – 30th ANNUAL FOURTH OF JULY FIREWORKS SPECTACULAR with the SAN FRANCISCO SYMPHONY (in Mountain View)

Thursday, July 7 – THE MUSIC OF JOHN WILLIAMS—FROM STAR WARS TO HARRY POTTER

Friday, July 8 – Saturday July 9 – BEETHOVEN'S NINTH SYMPHONY

Sunday, July 10 – FREE SAN FRANCISCO SYMPHONY CONCERT AT THE STERN GROVE FESTIVAL

Thursday, July 14 – Friday, July 15 – STAR TREK: THE ULTIMATE VOYAGE—A 50TH ANNIVERSARY CELEBRATION

Saturday, July 16 – Sunday, July 17 – PIXAR'S RATATOUILLE – FEATURE FILM with LIVE ORCHESTRA

Thursday, July 21 – AN EVENING IN PARIS WITH MADELEINE PEYROUX and the SAN FRANCISCO SYMPHONY

Friday, July 22 – THE GREAT RUSSIAN TRADITION IN MUSIC

Saturday, July 23 – GERSHWIN AND BERNSTEIN with the SAN FRANCISCO SYMPHONY

Sunday, July 24 – FREE SAN FRANCISCO SYMPHONY CONCERT at the WATERFRONT

Wednesday, July 27 – FINAL SYMPHONY: Music from FINAL FANTASY VI, VII, and X

Pink Martini.

Thursday, July 28 – Friday, July 29 – PINK MARTINI with the SAN FRANCISCO SYMPHONY