The Neon Demon! Official poster is here!
"Beauty isn't everything. It's the only thing."
If Nicolas Winding Refn is one of the hottest indie film directors working today, then his most recent project could very well be his glittery nightcap to a glorious trio of indie films that explore love, violence, and sexuality: Drive, Only God Forgives, and The Neon Demon.
Check out the exclusive poster debut for #TheNeonDemon: https://t.co/NUqKpYVqj5 pic.twitter.com/vgRIfarL24

— IMDb (@IMDb) May 6, 2016
Drive (2011) catapulted Refn to stardom. Ryan Gosling's turn as a moody, introverted, shy mechanic who gets caught up in gangster life proved that small budget films ($6 million) could still find mainstream audiences, even in the era of Star Wars and Michael Bay.
Only God Forgives (2013) could very well be Refn's personal search for enlightenment. Occasionally as quirky, mystical and visually stunning as El Topo (1970) or The Holy Mountain (1973), and most definitely a homage to Santa Sangre (1989), the Bangkok fever dream seemingly eschews every known filmmaking convention including pace, structure and coherence. In other words: another no-compromise, cinematic masterpiece. Indeed, the film, which fiercely divided audiences at its Cannes debut, was dedicated to the most famous art-house director possibly of all time, Alejandro Jodorowsky.
So, now Neon Demon — screening next month at Cannes.
Some suggest its the female anti-dote to the testosterone-driven Only God Forgives.
Elle Fanning leads, and the official poster dropped today (via IMDB):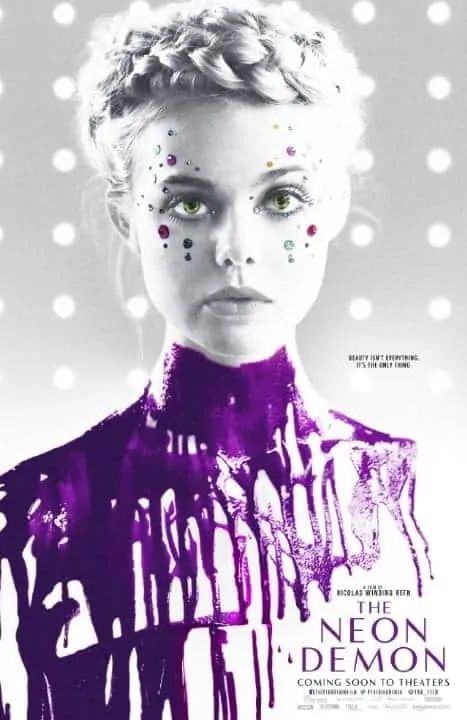 I would agree with those who suggest that there's an air of Suspiria to not only this image of Elle looking beautifully haunted, but the trailers too. Who are you wearing? Dario Argento with make-up by Bava.
The question remains: how accessible will Nicolas Winding Refn's vision of the world of cutthroat modeling in L.A. be?
Drive succeeded because at its (violent) heart was a (largely wordless) love story.
Only God Forgives seemed not to have a clear protagonist. Beautiful visuals? In spades. Brooding, atmospheric soundtrack? Absolutely, thanks once again to the marvelous work of Cliff Martinez. Story-line? Hmmm… as they say, your mileage may vary.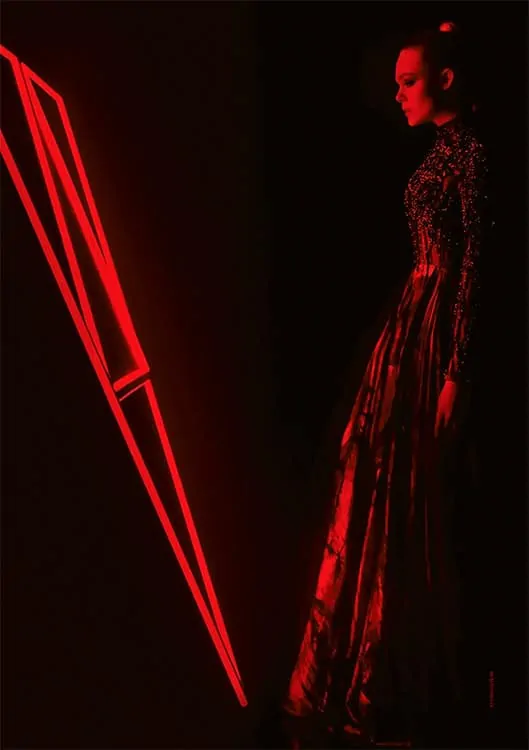 With Neon Demon (and beyond) my hope is that NWR stays true to his artistic core; to not bend, and to not try to appease mainstream appetites for the overly literal. It's his undiluted talent, as both a writer and a director, that could make him an artist — auteur! — that we will celebrate, and revisit, for decades to come. Yes, kind of like… that Chilean free-spirit himself…
WATCH: Neon Demon Official Trailer
Dir. Nicolas Winding Refn