Ah Refn. Does this guy know how to rattle chains or what?
Director Nicolas Winding Refn's (NWR!) latest film The Neon Demon was all the buzz at this year's Cannes. Though the Amazon Studios-backed film, starring Elle Fanning as a starry eyed ingénue attempting to survive the cutthroat (literally of course) fashion industry in L.A., didn't take home any prizes it certainly would win the top award de la commercialisation. If such a category existed.
It would appear that Refn really doesn't care if a project turns out "good or bad." Rather it's the reaction that counts. If there is none, so it goes, why bother?
Following in the footsteps of his mentor, Chilean auteur Alejandro Jodorowsky (the astonishing trio of El Topo, Holy Mountain and Santa Sangre), NWR relishes pushing the creative envelope, and basking in the divisive, critical after-party.
While Drive (2011) won universal praise at Cannes, the follow-up Only God Forgives (2013) was awarded boos and jeers. So too The Neon Demon.
Lucky him.
This time, though, some early reviews are extremely positive. Good or bad? Again, it's the reaction right? Pushing buttons if your one of Denmark's most famous directors is good blood sport.
WATCH: Elle Fanning "Works it" for 'The Neon Demon'

So what next in the effort to keep the publicity train chugging up to the Neon Demon US release (June 24)?
You steal a page from…
Jack Handey (Al Franken) of Saturday Night Live fame!
You proceed to shower the world with artistic gems, as if, of course, standing atop The Holy Mountain itself.
Except, instead of saying something like this:
"If you ever drop your keys into a river of molten lava, let'em go, because, man, they're gone."
… or this…
"Fear can sometimes be a useful emotion. For instance, let's say you're an astronaut on the moon and you fear your partner has been turned into Dracula."
… you go for something more visceral, NWR-style. On staying true to himself:
"Why would you waste your time with something that doesn't make you react?" (NWR)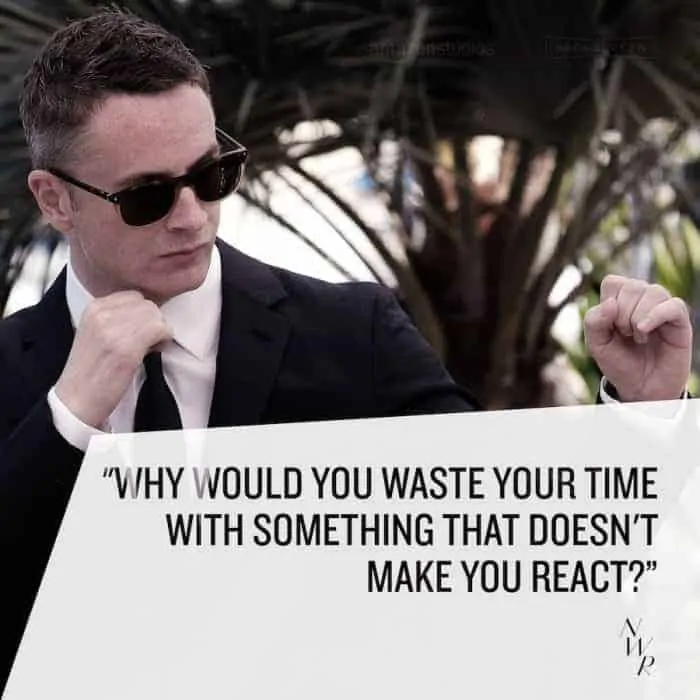 Not bad. Then there's this one worth considering too:
"Art is no longer about good or bad … those days are over … f**k the establishment." (NWR)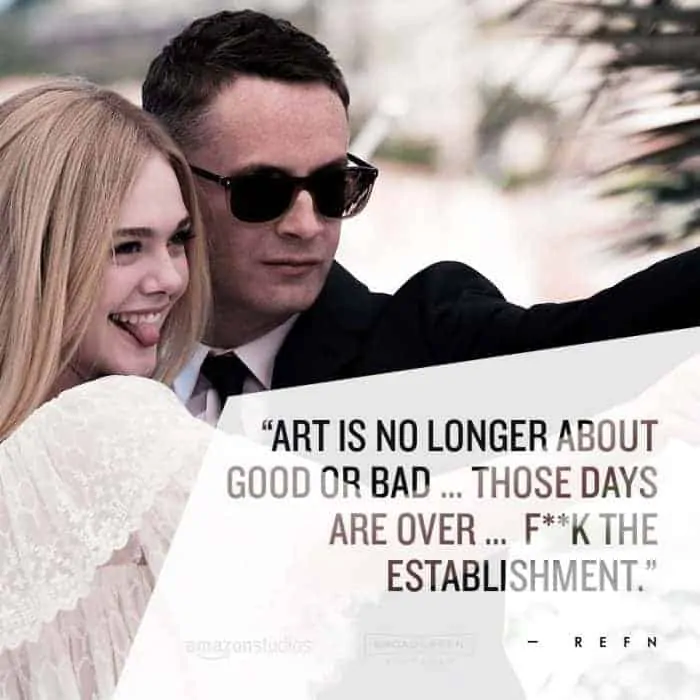 Okay, I'll play along. You can too over on the TND Facebook page. Sigh. The Neon Demon opens June 24 in theaters here in the U.S. Don't forget your fake blood, wigs and NWR bobbleheads.