"I think there is no world without theatre." – Edward Bond
Looking for a show to see?
Stark Insider is here to help.
This edition of our theater and arts round-up includes new shows, some swashbuckling, mile high laughs, and a cinematic experience inside one of San Francisco's newest and most exciting spaces.
Those wanting to explore new frontiers when it comes to the live performing arts in San Francisco, might do well to check-out the new San Francisco Opera Lab. You'll find it on the fourth floor of the War Memorial Veterans Building. There you'll find a gleaming $21 million make-over, with the newly minted and gorgeous Taube Atrium Theater anchoring a new complex where SFO plans to re-imagine classics and explore new works. In case you missed it, here's a video of Loni Stark visiting the new theater, and speaking with general director David Gockley and others about the company's exciting plans:
More details below on just some of the shows on the Stark Insider radar. Don't forget to visit back soon for reviews, and ongoing video coverage.
Team Stark hopes to see you out on the town, enjoying and supporting live performing arts in and around the San Francisco Bay Area.
Cyrano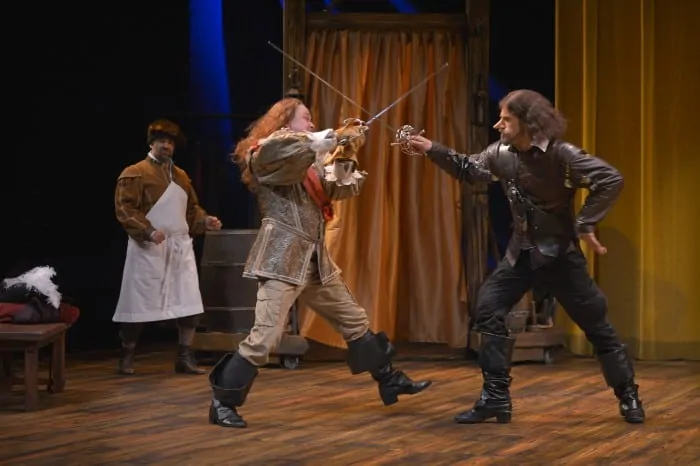 TheatreWorks Silicon Valley
Where:  Mountain View Center for the Performing Arts
When: Through May 1, 2016
"Alive with swashbuckling swordplay, witty wordplay, and irresistible romance, this classic tale of unrequited passion and panache flows from the rollicking theatres of 17th century Paris to distant battlements long besieged. Here literature's greatest love triangle evolves in a modern, intimate, and good-humored adaptation that entangles the enchanting heiress Roxane, handsome cadet Christian, and nose-challenged swordsman Cyrano in the love affair of a lifetime."
Tales of Our City: Our Lives, Our Heroes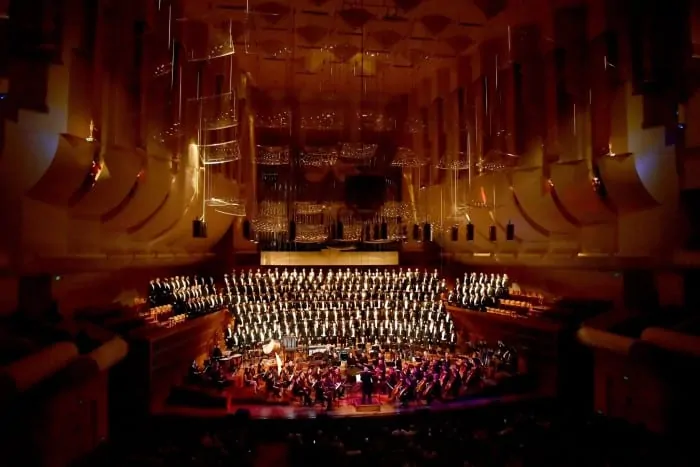 San Francisco Gay Men's Chorus
Where: Davies Symphony Hall
When: April 15, 2016
Spring concert. Hear highlights from two of SFGMC's landmark commissions – 1996's NakedMan and 2013's I Am Harvey Milk, and a world premiere by composer-in-residence James Eakin. Featured guest: Armistead Maupin.
Triplets of Belleville Cine-Concert
SF Opera Lab (San Francisco Opera)
Where: Taube Atrium Theater @ War Memorial Veterans Building
When: Through April 23, 2016
"Be transported to 1920s Paris and Le Jazz Hot as composer-conductor Benoît Charest leads Le Terrible Orchestre de Belleville in a live performance of his original score during a screening of Sylvain Chomet's beloved animated film."
Colette Uncensored
The Marsh San Francisco
Where: San Francisco Mainstage1062 Valencia Street
When: Through May 14, 2016
"Tells the story of the author's passionate quest as a writer, a woman, a pioneer for social change, and a lover. Colette wrote the books that the movies Gigi and Cheri were based on, as well as fifty other works. In addition to a prolific career as a writer, Colette blazed trails in many areas, from women's empowerment, to respect for nature, to sexual liberation."
In her review of Colette Uncensored Ilana Walder-Biesanz wrote, "It will leave you dying to spend more time with this brilliant, trailblazing woman."
Boeing Boeing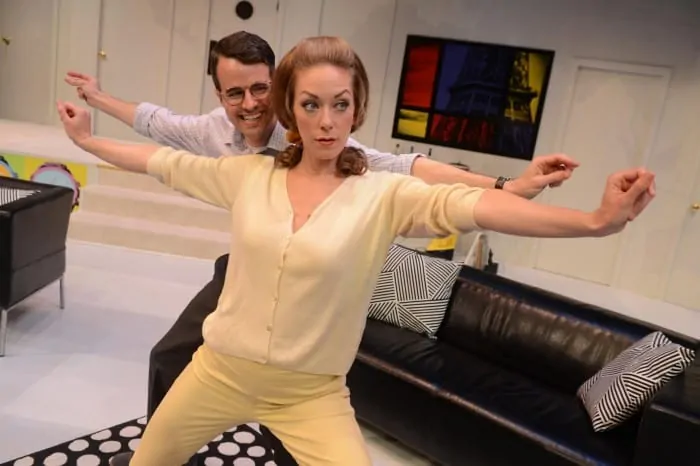 San Jose Stage Company
Where: 490 South First Street, San Jose, CA
When: Through May 1, 2016
"Winner of the 2008 Tony Award for "Best Revival of a Play," this uproarious jet-propelled comedy is a high-flying fiancée fiasco in what the Wall Street Journal called, "the funniest play to hit Broadway in ages." Bernard, an American architect, attempts to juggle multiple relationships, but it isn't long before his cunning deception is hurtled toward disaster as schedules change, flights are delayed, and chaos ensues – providing lift-off for non-stop laughter"
Cy Ashley Webb wrote in her Stark Insider review of Boeing Boeing, "this particular production is the one you want to see."
The Lion
American Conservatory Theater (A.C.T.)
Where: The Strand, 1127 Market Street
When: Through May 1, 2016
"A good storyteller uses everything he has. So Benjamin Scheuer uses his guitar—actually, six guitars—in The Lion, a wholly original musical experience that tells one man's gripping coming-of-age story. Fresh from sold-out performances in New York, the award-winning songwriter inspires and disarms with his raw wit and emotional depth as he leads you on a rock 'n' roll journey from boyhood to manhood, through pain and healing, to discover the redemptive power of music."
Also, don't miss this look at the new Strand Theater with artistic director Carey Perloff:
Let the show begin…
With Clinton Stark in San Francisco.