Confirmed. Neon Demon will play Cannes, and, today, the first trailer dropped for director Nicolas Winding Refn's follow-up to Only God Forgives and Drive.
The ninety second glimpse looks pure Refn. And that is to say, visually stunning.
Elle Fanning stars, and we can only guess at this point that playing an aspiring beauty queen will lead to plenty of psychological angst, gorgeous tracking shots, and plenty of (cinematic) blood. Here's Elle Fanning with Stark Insider at the Mill Valley Film Festival:
Probably not much of a surprise to us Refn fans that Neon Demon will debut at Cannes. The prestigious festival, thankfully, is very much dialed in to the artsy and unique stylizing approach of Refn, who has to be one of the most interesting and daring directors working today.
Neon Demon marks the first Refn film to be retained by Amazon Studios, and is one of four that will screen under its new film label at Cannes.
In addition to Elle Fanning (a great choice), the cast includes Jena Malone, Keanue Reeves, Refn regular Christina Hendricks (Mad Men), Abbey Lee, Bella Heathcote, Desmond Harrington, and Karl Glusman. What?! No Ryan Gosling? Guess we'll have to tee-up Only God Forgives or Drive to get a dose of the snarl (and hammer).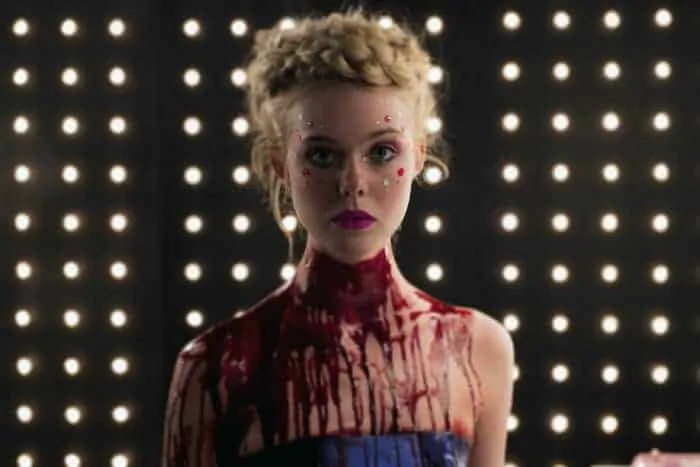 As for the Neon Demon trailer, it looks very much like a mix of the landmark acid trip Suspiria (Dario Argento, 1977), and bloody revenge Stephen King adaptation Carrie (Brian De Palma, 1976), with a dose of Kubrick and Polanski added for good measure; possibly even a dash of Black Swan (Darren Aronofsky), 2010). Whatever the influences, I expect Refn's take on making it in the fashion industry to be wholly original, and, quite likely, at least partially nonsensical — one can hope!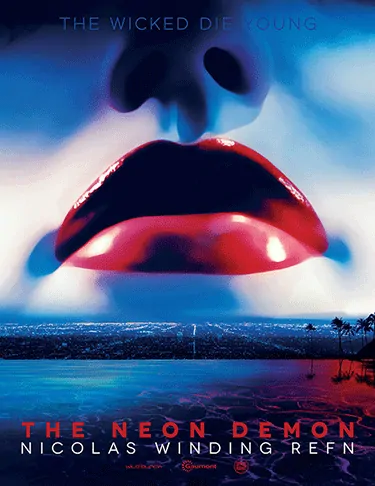 And the thing about Nicolas Winding Refn is that even it this film (or any future project for that matter) is not well received by critics, it will still likely find plenty of love amongst us die-hards. Even I found Only God Forgives a tough first watch, and, yet, after multiple viewings have come to adore it. It's become a regular here at the Stark household, including: Black Swan, Holy Mountain, Enter the Void, Eraserhead, Mullholland Drive, There Will Be Blood, Repulsion, Rosemary's Baby, A Girl Walks Home Alone at Night, Birdman, The Tenant, Ex Machina, It Follows, Nightcrawler, Suspiria (of course), Videodrome, Psycho (original only!) and, yes, Only God Forgives. Loni: my profound apologies for all of those endless arthouse evenings.
How will Neon Demon fare? Regardless, it's yet one more landmark film in what is becoming a storied directing career. Refn's 10th feature hits the big screen this summer.