Pair Sean Hayes, from Will and Grace, with writer David Javerbaum (former writer at the Harvard Lampoon and the Onion, later Jon Stewart's lead writer), and Heavens will open, while God himself descends in a blaze to the Golden Gate Theatre in the Tenderloin, dubbed by Hayes as "that glamour capital of California," to provide  a campy deconstruction of the Old Testament.
The script to An Act of God arose from Javerbaum's Twitter account, @TheTweetOfGod, before debuting on Broadway spring, 2015. The show returns to return to Broadway again, later this year.
MORE: Breaking News: An Act of God hits San Francisco (Video)
Javerbaum's writing is as tight as you'd expect from this 13-time Emmy winner.
In top form, God takes center stage to have another go at the ten commandments. He didn't really mean for them to define him, you know. With two archangel wingmen in tow, he generates a new ten-commandment directive. However, that's just the bones of the thing. Hayes delivers a swishy cross between Bill Buckley and Oprah, and he rivets your attention throughout this 90 minute play (no intermission).
Javerbaum's writing is as tight as you'd expect from this 13-time Emmy winner. He takes us through the creation, letting the audience know that he was shaping Florida into what he knew even then was a penis. He even staged the whole evolution evidence in place, booked Darwin's cruise, and looks forward to sending scientists to hell. Take that, Jane.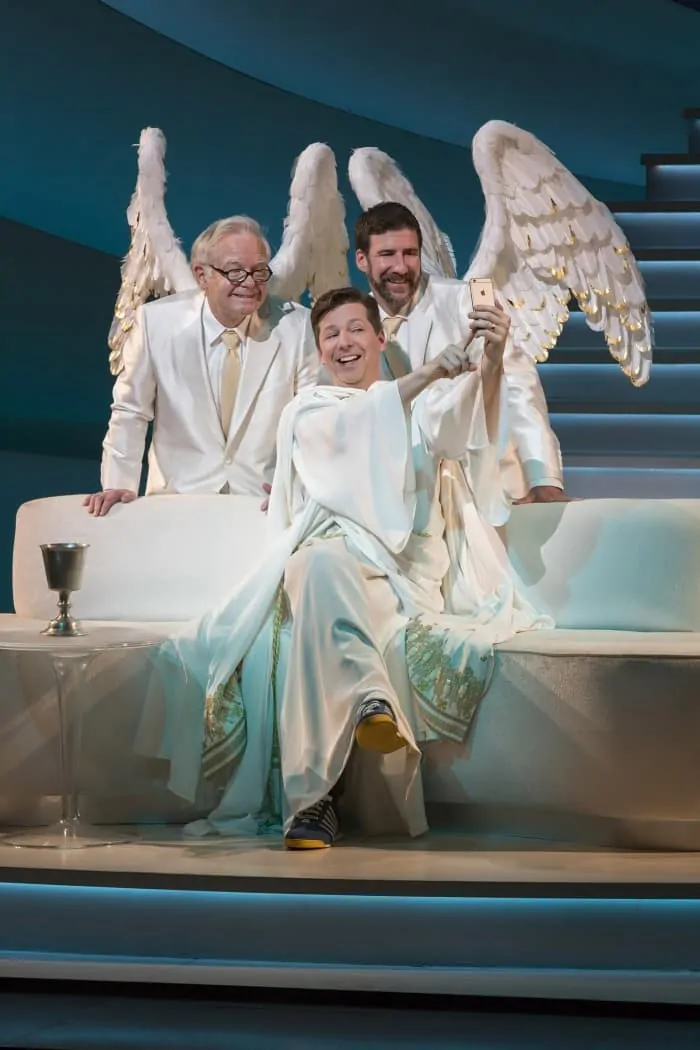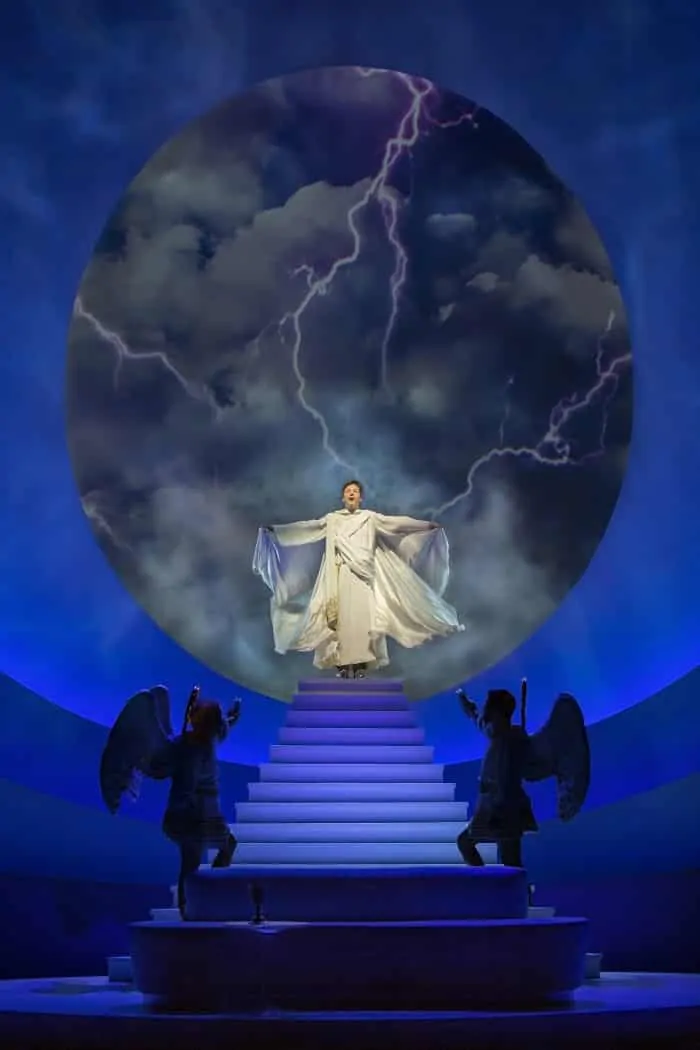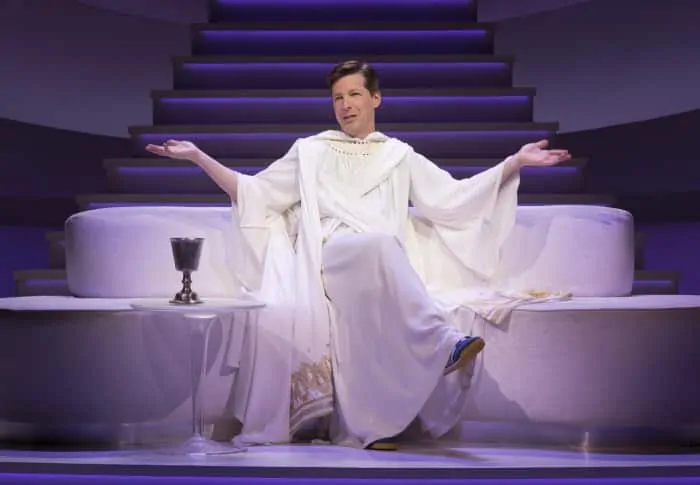 Bits of the Genesis story escaped the scribes, like the creation of the hunky Steve in response to Adam's incessant jerking off  and to help these first boys focus on their gardening careers, but that's just a bit of a tease. The story spins out to correct errors in the flood story, as well as his thoughts about that son who acting just like a middle child, Shudder.
I'll refrain from repeating more of the killer lines that Hayes tossed off effortlessly in this well-paced production, whose script stays slightly tweaked to keep it in the here and now, without seeming overly clever.
WATCH: Sean Hayes Interview – AN ACT OF GOD
Scott Pask's divine scenic designs and Hugh Vanstone's lighting designs resolved the thorny problems inherent in getting the spatial relationship between heaven and earth right. This god is cast in a luminous glow to which current candidates can only jones.
Thru April 17th.
Photo credit: Jim Cox