"The aim of art is to represent not the outward appearance of things, but their inward significance."
What's happening Bay Area? Turns out, a lot. A mind-boggling assortment of a lot.
So to make your planning life — and perhaps to appease Aristotle — a little easier we've rounded up some of the most interesting things to do this month in San Francisco. From live theater, to interesting art exhibitions and to gourmet food and wine events, we've got a bit of something for everyone in this Stark Insider round-up.
TL;DR:
Hit up Off the Grid at least once this summer; catch funnyman extraordinaire Sean Hayes (Will & Grace) in his new show An Act of God; and why not take a roadtrip up to the Napa Valley to check out Flavor! Napa Valley, one of several tempting events taking place up in wine country.
As always, be sure to tune into the Stark Insider YouTube channel to get all the latest behind-the-scenes looks at new shows, plus interviews with today's creative thinkers and do-ers, and a spicey dash of wanderlust to keep things interesting. Host Loni Stark has been on location, and we have many new episodes coming soon.
There's too many events and things to do to include here. Rather these are just some of our favorites. If you feel we missed something and/or would like Stark Insider to consider a video feature of your show/event/actor/director/etc. please feel free to reach out to us. Also, follow Stark Insider on Twitter and Facebook for all the latest arts and entertainment action out of San Francisco and the Bay Area.
Without further ado, here's the Stark Insider San Francisco do-list for March.
Off the Grid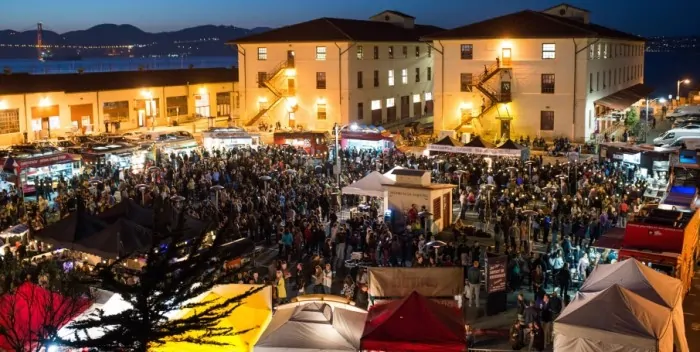 When: Through the summer
Where: Fort Mason Center
Because: Food trucks!
"Off the Grid is your roaming mobile food extravaganza — bringing you delicious food, with free sides of music, craft and soul. Check out all your favorite gourmet food vendors in one place – creating markets like you've never seen before."
CAAMFest 2016 Film Festival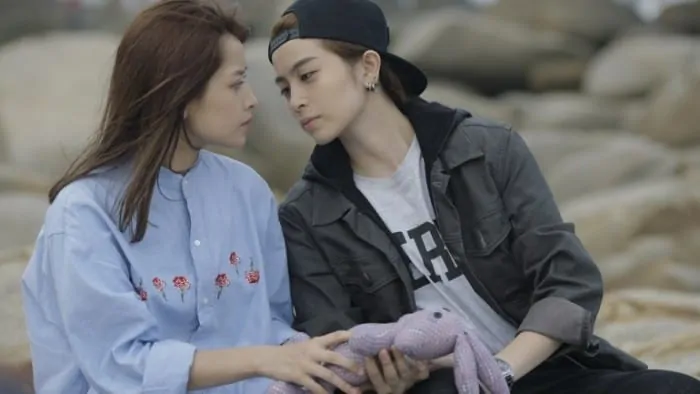 Where: Castro Theatre (and venues across San Francisco and Oakland)
When: March 10 – 20, 2016
Because: Wonderfully rich curation of Asian American film
"The festival's core commitment is the discovery of new talent, new voices, new stories and new visions. At the same time, we honor the past, celebrating the lives of legendary artists like Tyrus Wong. Then, there is the added element of food and music — truly a feast for the mind and senses! We are extremely proud to be presenting five films that have received CAAM Media Fund support. We give special thanks to the Corporation for Public Broadcasting, whose support keeps our vital work in public media possible." — Stephen Gong, executive director.
Dirty Dancing Live (Video Preview)
When: Through the summer
Where: Fort Mason Center
Because: No one puts baby in the corner. (i.e. who doesn't love the 80s?)
Seen by millions across the globe, this worldwide smash hit features the hit songs "Hungry Eyes," "Hey Baby," "Do You Love Me?" and the heart-stopping "(I've Had) The Time Of My Life." London's Sunday Express says, "This crowd-pleasing stage adaption wins the jackpot."
Valley of the Heart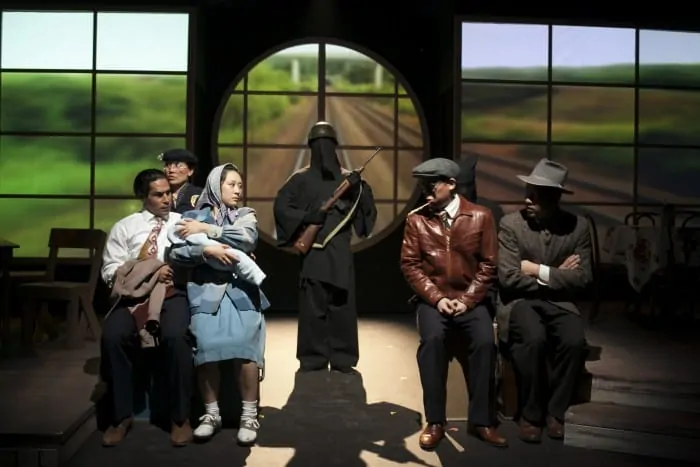 When: Through March 20, 2016
Where: San Jose Stage Company
Because: Luis Valdez's new play is a smash not to be missed
You're running out of time on this one. With just a handful of performances remaining, and tickets going fast, you might want to act quick to see Valley of the Heart. The new play by theater veteran Luis Valdez is a special experience, has been receiving raves (review).
An Act of God (Video Preview)
When: March 29 – April 17, 2016
Where: SHN Golden Gate Theatre
Because: Who could pass up a chance to see God in person?
"After conquering Broadway, the King of the Universe is coming to San Francisco for the first time ever! God takes the form of Emmy Award winner Sean Hayes in AN ACT OF GOD, a 90-minute comedy where the Almighty and His devoted Angels answer some of the deepest questions that have plagued mankind since Creation. He's finally arrived to set the record straight… and He's not holding back!"
Flavor! Napa Valley (Video Preview)
When: Through the summer
Where: Fort Mason Center
Because: Food trucks!
"Join us for Flavor! Napa Valley during Cabernet Season and experience the finest in farm-to-table cuisine, world-class wines and culinary star talent. Guests will delight in events ranging from local and celebrity chef demonstrations to intimate winemaker workshops along with Grand Tastings and exclusive experiences that bring out the best flavors of Napa Valley. It's the perfect time of year for five days of culinary indulgence, and to wine and dine with Napa Valley's legendary talent."
Live in the Vineyard Music Festival (Video Preview)
When: April 7 – 10, 2016
Where: Hotel del Sol, 3100 Webster Street, San Francisco
Because: Top quality artists performing in intimate settings, and… wine.
"Live In The Vineyard was created eight years ago by Bobbii Jacobs and Claire Parr, who together share over 40 years of experience in the music industry, and has since grown into a well-known and sought-after ticket. The festival, available only to sweepstakes winners and special invited guests, marries peoples' access to recording artists, top tier wine makers, and world-renowned chefs during a "once-in-a-lifetime" four day event.  To date LITV has hosted performances by Sarah McLachlan, James Blunt, Christina Perri, Fun., New Kids on the Block, Alanis Morissette, Lenny Kravitz, Jason Derulo, Zac Brown Band, Natasha Bedingfield, Colbie Caillat, Gavin DeGraw, Florida Georgia Line, Melissa Etheridge, David Gray, Hunter Hayes, Fitz And The Tantrums, Jason Mraz, among others."
For a list of the Live in the Vineyard performers see the Stark Insider LITV preview.
stARTup Art Fair San Francisco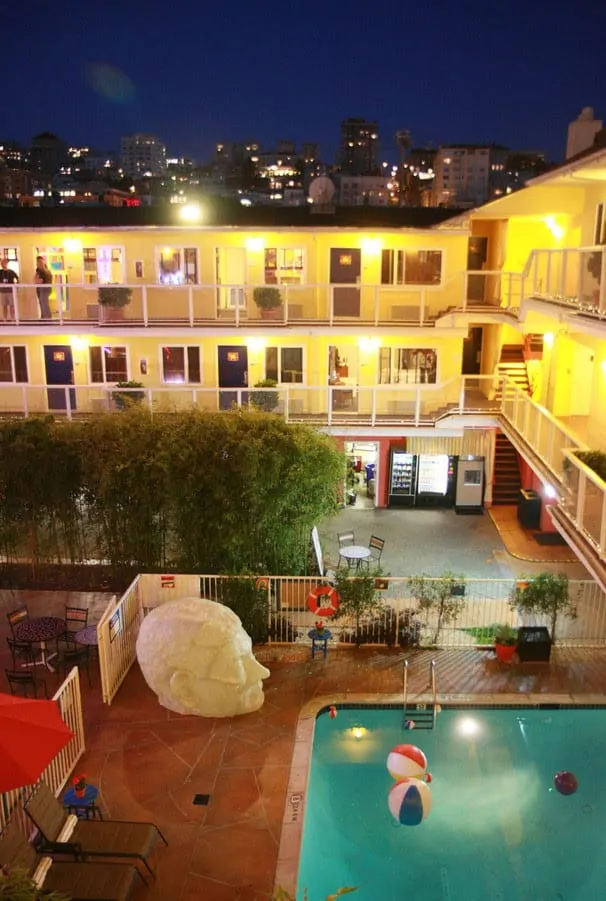 When: April 29 – May 1, 2016
Where: Hotel del Sol, 3100 Webster Street, San Francisco
Because: Diverse art by independent artists from across the Bay Area
"Co-Founders Ray Beldner and Steve Zavattero believe in the viability of San Francisco and the Bay Area as an important visual art center and stARTup Art Fair offers a new avenue for the creative longevity of the visual artist. The fair's unique structure provides a marketplace that gives the artist the power to present and sell work on their own terms, allowing artists to keep 100% of their sales proceeds."
Did we miss anything?

Well, I'm guessing a resounding yes.

Still, let us know, and we'll add your event, play, show, food/wine extravaganza, live music event, film premiere…

Explore. Create. Live.

Stark Insider looks forward to seeing you out there!
With Loni Stark in San Francisco.