Brewing espresso. Yep, there's an app for that.
Nespresso's new Prodigio espresso machine features Bluetooth, the first of its range to feature wireless connectivity. So now you can control yet one more appliance/device in your home through your phone.
For now, there's only three things the Bluetooth feature enables:
Capsule stock management – the app tracks your capsule stock, and can re-order more by duplicating your previous order, or creating a new one.
Schedule brewing – use the Nespresso app to… schedule a brewing (I suspect you'd want to ensure a mug or glass is left sitting under the spout).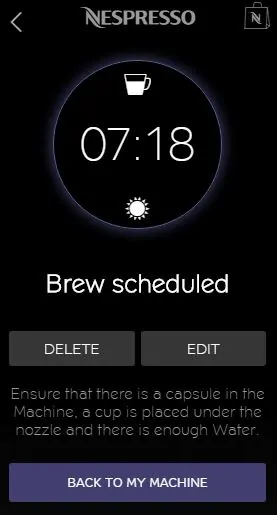 Maintenance alerts – time to descale!
It seems as though you can't turn the Prodigio on or off remotely. Then again, with a rated 25-second heat-up time (that's incredibly quick by espresso machine standards), that doesn't seem like a big deal. Plus, you could always just use the schedule feature, and have a steaming espresso when you stumble groggily into the kitchen.
Like most other newer Nespresso machines the Prodigio is slim, exhibits a simple, modern overall aesthetic, and features cylindrical water storage at the rear.
If you want to take the Nespresso app for a test run, you can do so with a nifty emulator on the Prodigio sub-site.
The cynic in me would suggest the "capsule stock management" feature is less about helping us take stock of how much coffee we have left (though, true, it does do that), and instead about making it easier to order more product (high margin product) directly from Nespresso with minimal hassle. Fair enough, I gather, as brewing lattes and capps at home is a far, far cheaper proposition than your local Starbucks or Peet's.
The Automated Home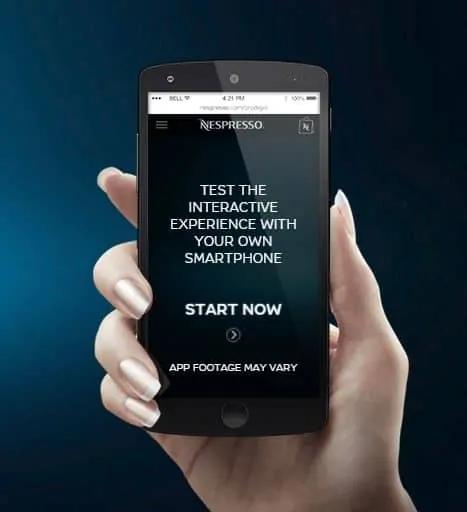 Nespresso follows in the footsteps of others who are continuing to connect our homes to the cloud and to mobile devices.
A quick example that has caught on well with consumers is the Nest thermostat (now owned by Google). Once we installed a Nest in our home there was no looking back. Just being able to turn the thermostat on remotely after landing home from a trip is worth the price of admission alone — not to mention all the intelligent automation.
Another area where I think home automation works tremendously well is with lighting control and timing. I use Insteon. Over the years I slowly replaced light switches around the home, and added control modules where necessary. Now "evening mode" kicks in automatically at sunset.
I'm a huge espresso fan, and look forward to giving the new machine a whirl when I get the chance. I'm so much a caffeine and latte fiend that I alternate between my Le Cube (for when I'm a hurry) and my beloved Pasquini (because espresso is life, espresso is art) when I'm feeling like testing my Barista skills (or lack thereof).
You can buy a Prodigio now (Titan or Silver) from the Nespresso store. Or you can also find it on Amazon.