Looking for a little more separation and better stereo sound in your next Bluetooth speaker?
One word: Taco.
And two pieces.
The Taco Dual Stereo Bluetooth Speakers, as the name implies, come in a set. In addition to pairing the speakers to your iPhone, tablet, or other mobile device, you pair them with each other, creating a pair of high performance stereo speakers.
IdeaUSA sent Stark Insider a pair, and we've been using them around the office for a few weeks now. Performance-wise, all agree these are a notch above the tiny, bland sound you hear from the typical $50-$100 Bluetooth speaker.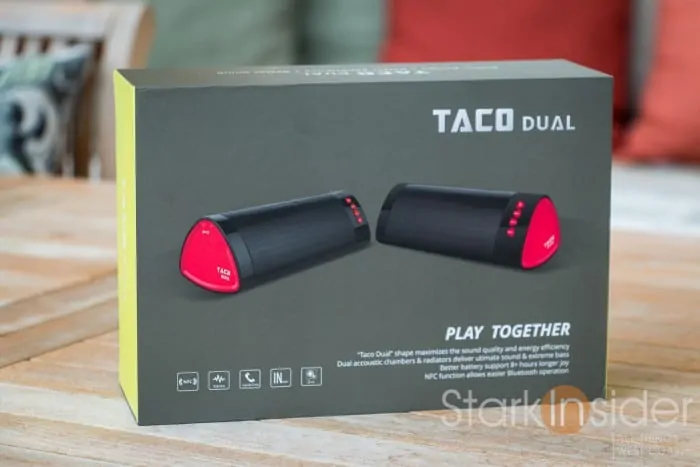 Range was quite good, besting most of our other in-house speakers. Battery life topped out usually around 8 hours or so (though they're rated up to 10).
Styling is subjective of course, but I think the red accents give just enough pop of color, without going over the top.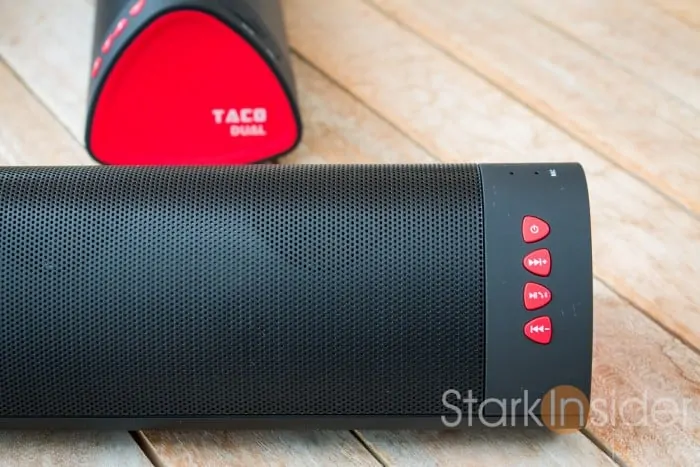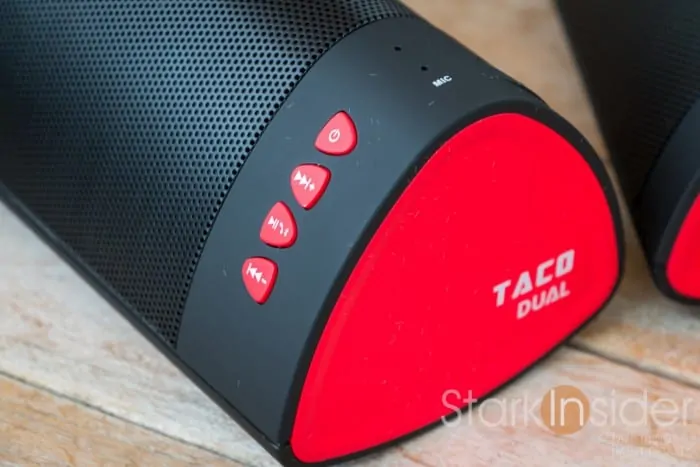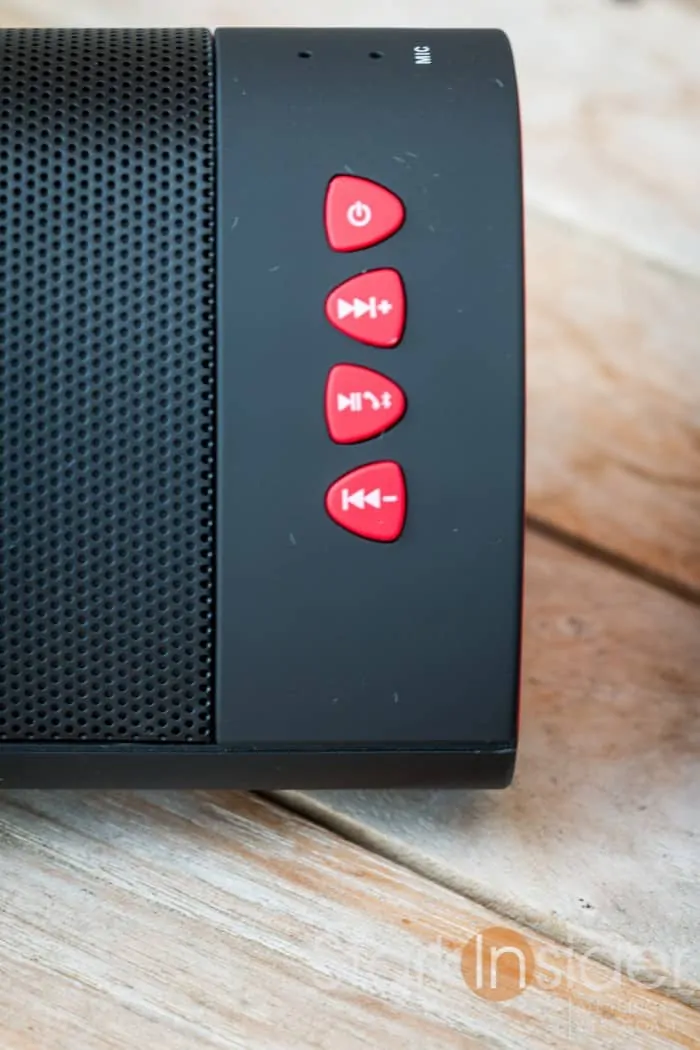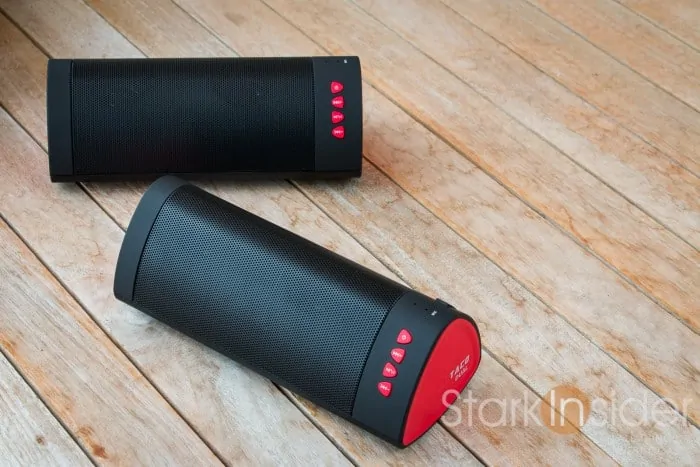 Best of all, sound quality:
It's outstanding.
Swiftie or not, "Blank Space" is a good test track for audio gear — the song features crisp percussion at the top end, and plenty of bass, in addition to Taylor Swift's soaring vocals in the mid-range. Taco handled it with aplomb. As it did with some classical, jazz, and hip-hop I teed-up thanks to Google Play Music (still my favorite streaming music service… Apple Music who?).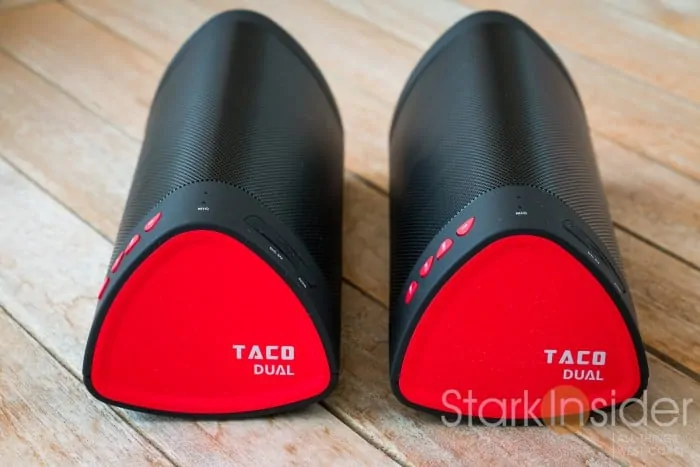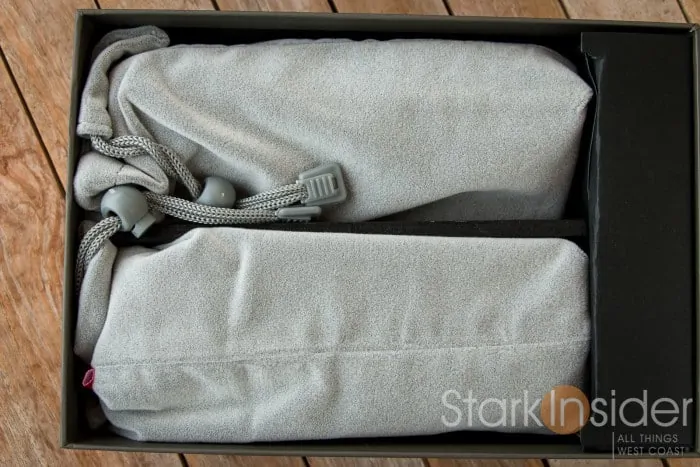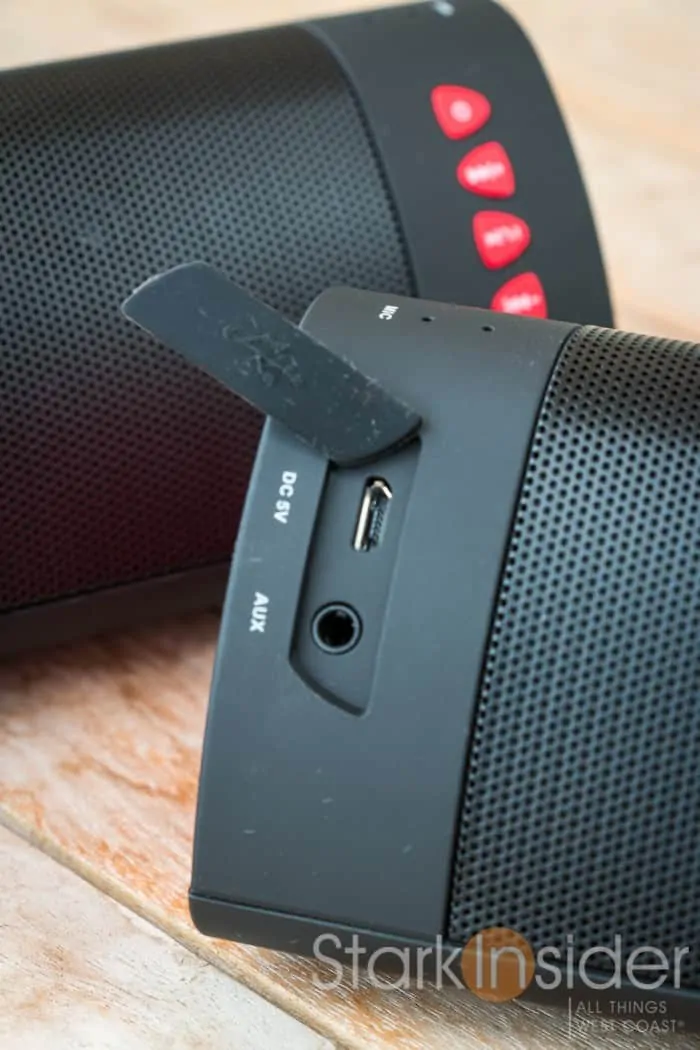 If you max out volume, some tracks may exhibit distortion. That's par for the course, though, across this price range of speaker, and it's certainly not to say they won't get loud enough to fill a medium-sized room without issue.
iDeaUSA Taco Dual Bluetooth Speaker

Dimensions: 160*75*65mm(L*W*H)
Weight: 0.3kg
Speaker Drivers: 3W*2pcs
Wireless Range: 10M/33ft (no obstacle)
Passive Radiator: ©Ù45mm x 2pcs
Frequency: 80Hz–20000Hz
Sensitivity: 80¡Â2dB /mW
Audio Input: 3.5mm Aux line-in
Battery Life: 3.7V/1400mAh
Hands-Free Calling with built in Mic
NFC Supported
Performance. Price. Portability.
A winning combination to be sure. And the stereo separation these Taco Dual Bluetooth speakers offer is icing on the cake, and definitely a reason to add them to your short list.
Highly recommended.
iDeaUSA Taco Dual Bluetooth Speaker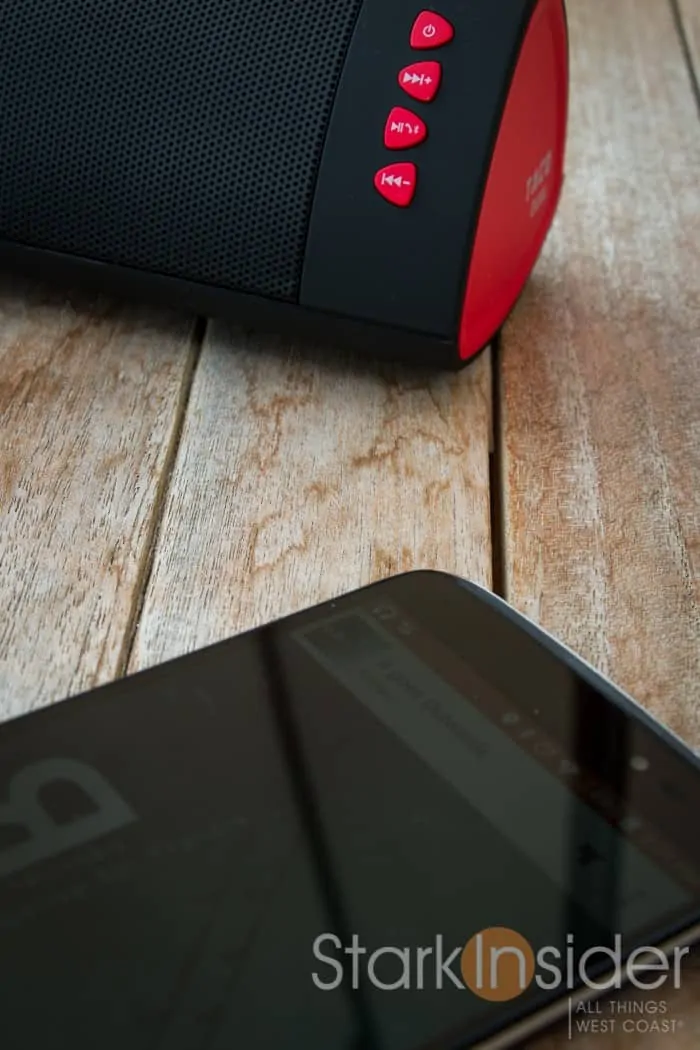 5 out 5 stars
$169.99 (US) MSRP