Heading into the Black Friday shopping season (which seems to start sooner each passing year), the gen2 Moto 360 appears to be the most-wanted Android Wear smartwatch.
Analyst firm Argus Insights has published a "State of Wearables" report for Black Friday 2015, and ranked smartwatches based on demand: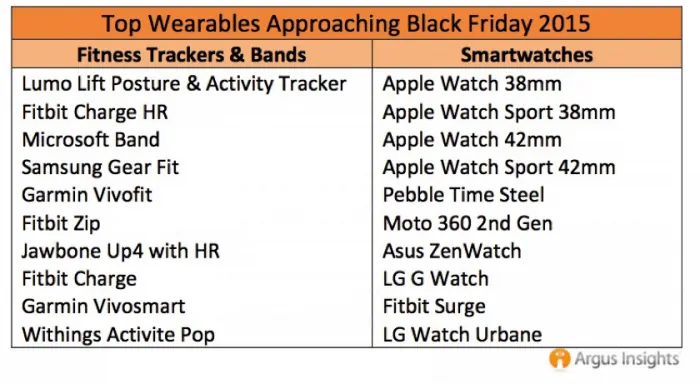 To no one's surprise, the Apple Watch dominates (generating "immense delight" with consumers), taking the top four slots, according to the report, in order: Apple Watch 38mm, Apple Watch Sport 38mm, Apple Watch 42mm, Apple Watch Sport 42mm.
Those results toss cold water on my assertion that smartwatches are merely accessories, and that they ultimately should be priced under $100 (USD). Argus notes that "quality trumps price." It's still early. We will see. But I'm skeptical about long-term price support for devices that pretty much relay simple notifications from your pocket or purse to your wrist.
Top Smartwatches: November 2015

Apple Watch 38mm
Apple Watch Sport 38mm
Apple Watch 42mm
Apple Watch Sport 42mm
Pebble Time Steel
Moto 360 v2
Asus ZenWatch
LG G Watch
Fitbit Surge
LG Watch Urbane

Source: Argus Insights
The Pebble Time Steel came in fifth, after the Apple Watch models, demonstrating that the Palo Alto start-up is on to a good thing with its emphasis on battery life, simplicity and quirky fun (the UI features various, anime-style animations sure to make users smile).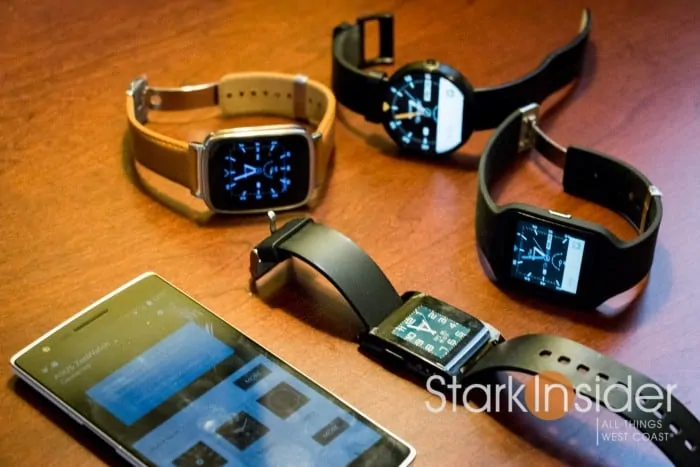 Wear devices rounded out the bottom half of Argus' top 10 list (with the Fitbit Surge coming in ninth): Moto 360 2nd gen, Asus ZenWatch, LG G Watch and LG Watch Urbane.
Last year Motorola created early buzz with the 360. It was round, sleek, and, as we soon discovered, superbly engineered. It remains, in my estimation, one of the best. In some respects I'd almost dub it the "Nexus" of smartwatches running Google's nascent Wear operating system.
With v2, Motorola did a smart thing, and kept on point. The followup watch applies the same blueprint. Specs are improved, of course, but the bold round design is in tact, as is the gorgeous screen (albeit, with the "flat tire" along the bottom… no big deal in my books). Only the positioning of the button from 3pm to 2pm gives most of us any clue that this is the 2015 version of the 360.
For my money, I'd easily recommend the original Moto 360 for anyone in the market for a slick, well-made smartwatch. You can find them four about $149 (USD). Dig a little, and try sites like slickdeals, and you can often find them going for $75-99 (new). That's a veritable bargain.
Another strong choice: the Asus ZenWatch 2. I've been wearing one for a few weeks, including here in the Baja while shooting Stark Insider videos with a Canon C100. For only $129 the ZW2 is also a killer deal. Great battery life, customizable watchfaces (ZenWatch Manager), and decent style (and screen) conspire to create a fantastic experience for minimal cash.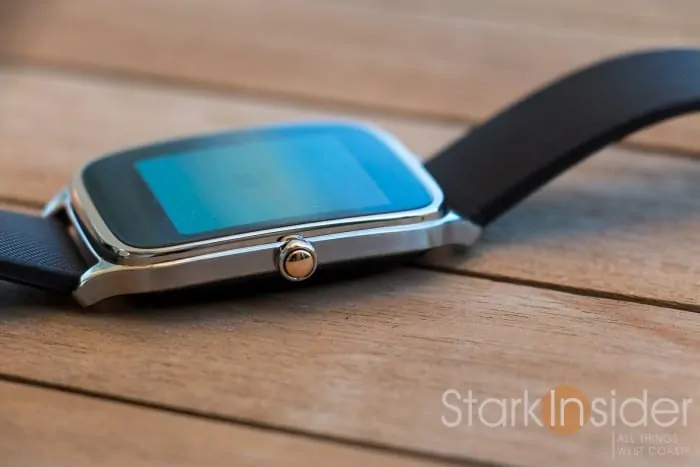 It will be interesting to see where smartwatches — and wearables at large — take us in 2016. So far, results have been mixed. Though, I admit, I'm utterly surprised how many Apple Watches I see around Silicon Valley. But beyond notifications (which I find useful), what else can wearables do for us? Are they merely nice-to-haves, or will something unforeseen come along and make them indispensable parts of everyday life? What about prices, will they hold firm, or fall?
So many questions. Meanwhile, I'm really digging this "Glance" watchface on the ZenWatch 2. It's all right there: weather, sunset, battery, date, upcoming appointments, and… wow… the time!