The Canon EOS 70D remains one of the best cameras on the market today for shooting video. Hands down, it's an impressive DSLR. Build quality is top notch. The trick Dual Pixel auto-focus system (a feature only found on Canons) makes tracking subjects a breeze. And then there's the price. At just $999 for the body, the 70D remains an exceptional value.
I've been shooting with a 70D for Stark Insider since the camera was released in 2013. Broadway backstage segments. Interviews. Live music concerts such as Live in the Vineyard in Napa. Mini-docs. Music videos. You name it, the 70D is a workhorse for the ages. Before that, I used a 60D, and a T2i. Not once has the 70D failed me. Not technical glitches, no freezes, and no over-heating (as some have reported). Yes, you could call me a super-fan.
One of the most frequent questions I get about the 70D, aside from recommending accessories to shoot video, is what settings I use to shoot video. Most importantly:
What shutter speed should I use when shooting video with the Canon EOS 70D?
The simple answer:
Set your shutter speed to (approximately) twice your frame rate.
So, here's the proper settings for shutter speed when shooting video with the 70D:
1. If you shoot 23.98 fps (like I do to achieve a filmic look) then set your shutter speed to 1/50

2. If you shoot 30 fps then set your shutter speed to 1/60
Professionals in the film industry call this a 180-degree shutter angle. There's much more, of course, to understanding why you would use this setting (see: Understanding Camera Shutters and the Shutter Angle), but the short answer is that this shutter allows for about 50% of light to come through.
These recommended shutter settings are just that, recommendations. There are plenty of stylistic reasons why you might want to shoot with a higher shutter. For instance, try dialing shutter up to 1/200 — the resulting footage will have an action-movie like flicker. That might be useful depending on what kind of look you're trying to achieve. Meanwhile, if you find yourself in impossibly low light, you could lower the shutter speed (say, to 1/30) to let in more light. Though, be careful that the scene as little motion as using a lower shutter speed can produce unwanted results.
Another couple of tips when shooting video with the Canon 70D:
DSLR Tips: Canon EOS 70 Video Settings

On location at an art gallery in Napa shooting with a Canon EOS 70D.

Always use manual "M" (on the dial) mode when shooting in video — otherwise the camera will be making constant adjustments which will be distracting and possibly ruin the footage.
Also, always use manual aperture.
Use manual audio levels.
And, you guessed it, use manual ISO.
Advanced tip: consider shooting with a custom picture profile, such as CineStyle by Technicolor — this will produce a flat, log-like image that will require "color grading" later in post-production. But it can give you more artistic freedom.
In short, think "manual" when shooting video. Auto mode is generally your enemy. It may sound daunting at first, but as you learn each setting and practice, adjusting settings on your 70D for optimal video shooting will become second nature.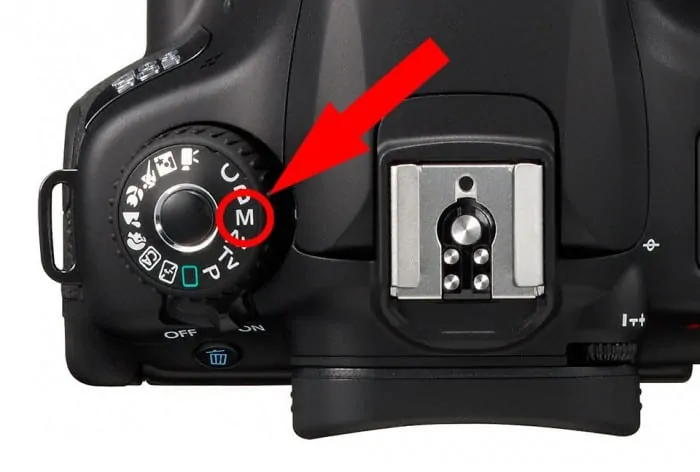 Starting with shutter, just remember:
23.98 fps = 1/50 shutter
30 fps = 1/60 shutter
And you're of to the races.
Happy shooting!