Microsoft has reinvented the laptop. And it looks pretty spectacular.
It's called the Surface Book, and features a 13.5-inch screen, and backlit keyboard.
Priced at $1,499 the real trick is it something called the "Dynamic Fulcrum Hinge." Like an articulated bus, the beautifully engineered hinge enables the screen to tilt at any angle, including to a complete flat 180-degree position — could be ideal for collaborative situations.
And, then, the show-stopper.
Off pops the display, and — a la iPad Pro — you have an uber-sized tablet with a gorgeous display.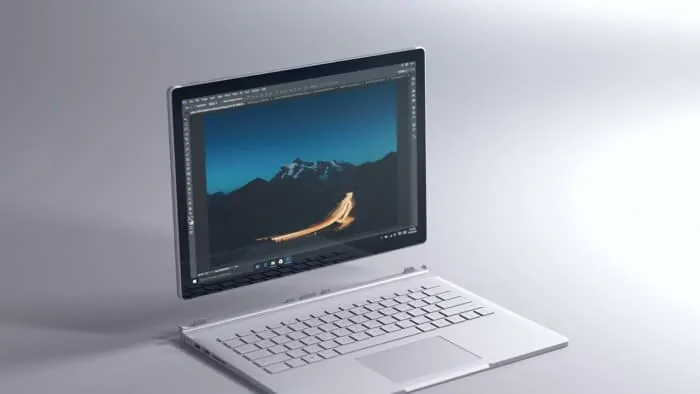 Unlike the iPad, though, Microsoft armed the Surface Book with an honest-to-goodness physical keyboard — which makes it a progressive and believable attempt at reinventing the modern-day definition of the laptop.
Other specs revealed at the announcement this morning:
13.5″ "PixelSense" Display (3:2 aspect ratio), 3000×2000 (267 PPI)
6th-gen Intel Core CPU (i5 or i7)
Graphics: i5 Intel HD 520; i7 NVIDIA GeForce
SSD options: 128GB, 256GB, 512GB, 1TB
RAM: 8GB or 16GB
Works with OneNote and Surface Pen
Optional Surface Dock provides expansion ports: 2 Mini DisplayPorts, 1 Gigabit Ethernet port, 4 USB 3.0 ports, 1 Audio out port
Sensors: ambient light sensor, accelerometer, gyroscope, magnetometer
Windows 10 Pro
Battery life: 10 hours (per Microsoft)
Dimensions: 12.30" x 9.14" x 0.51 – 0.90" (312.3mm x 232.1mm x 13.0 – 22.8mm)
Overall, quite astounding.
The Surface Book looks like something that could (should) have come from Apple. Including that price. $1,499 (USD) is hefty. Then again, this is a gorgeous, plus-sized tablet and a full-blown laptop replacement, without compromise. Kudos Microsoft.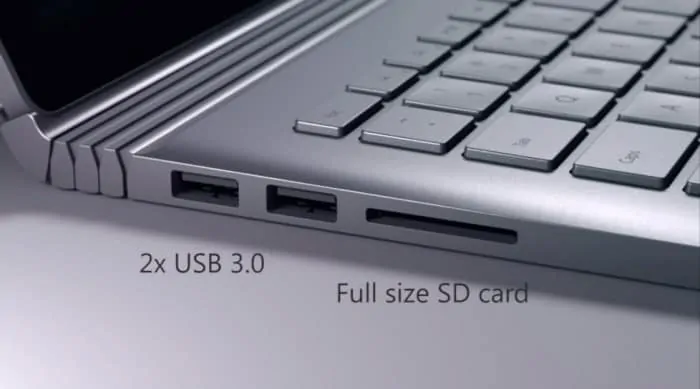 If you were considering a MacBook of some form, this snazzy Microsoft surprise just added a little drama to that decision. Microsoft says the Surface Book is twice as fast as the MacBook Pro. Given that Windows 10 has righted the ship, all of a sudden a powerful hybrid laptop offering from Microsoft actually feels (and definitely looks) like credible competition.
More Microsoft Announcements

In addition to the Surface Book, Microsoft also announced these new products:

Surface Pro 4 $899
Windows 10 phones: Lumia 550 $139, Lumia 950 and 950 XL $549+
Microsoft Band 2 $249
New Xbox One experience, including backwards compatibility with Xbox 360 games, to launch worldwide in November
Microsoft is taking preorders for the Surface Book beginning Oct. 7, with shipments expected by the end of this month (Oct. 26 we're told).
Time to start cracking open those piggy-banks and eBaying those old tablets…
WATCH: The New Microsoft Surface Book