Good news for fans of the untold story of the witches of Oz. Wicked (review from the Orpheum) is returning to San Francisco.
Organizers today at SHN announced the Broadway smash hit — and winner of a Grammy and three Tony Awards — will play the Orpheum Theatre March 9 through April 16, 2016.
The musical recounts how the witches of Oz first met. One is beautiful, ambitious and popular, and the other is born with emerald-green skin, smart and, as they say, misunderstood. Eventually, so goes the legend, the two unlikely friends go on to become Glinda the Good, and the Wicked Witch of the West.
Wicked (review from Broadway San Jose production) is based on the 1995 novel by Gregory Maguire, which was in turn inspired by the classic film The Wizard of Oz (1939).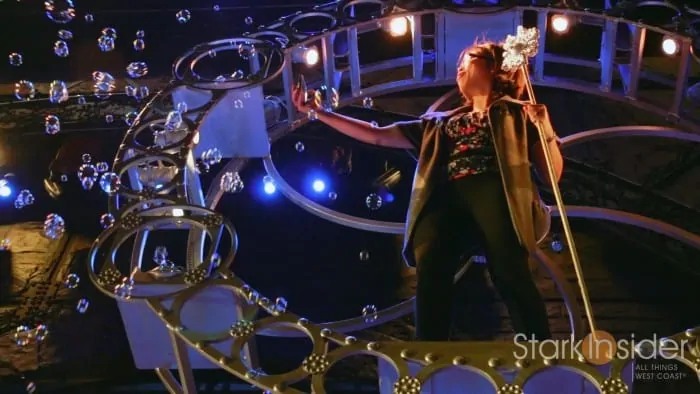 Heads up, first access tickets are now available via the SHN web site.
Recently, Stark Insider paid a visit backstage to the set of Wicked. Watch the video below as Loni Stark learns about the musical from a good witch, takes a ride, and snaps the first-ever selfie in the Glinda Bubble!
BROADWAY BACKSTAGE:  'Wicked – The Untold Story of the Witches of Oz' with Loni Stark