Google's flagship smartphone has dropped in price for the 32GB version. Deal! Featuring a bright, vibrant 6-inch display, it's real secret weapon could be: Android 6.0 Marshmallow.
One of the great features of Nexus phones are the software updates. Google gives Nexus devices priority when it releases new versions of Android.
The next major version, Android 6.0 Marshmallow, is likely to be unveiled at Google's next press event, on September 29. Also, expected: a new Nexus phone dubbed the 5X (to differentiate from the Nexus 5 of 2013). Made by Huawei it will have a 5.2-inch display and likely retail for $399. Perhaps best of all, the new handset will come with Android 6.0 pre-loaded.
Nexus 5X Could Be in Short Supply
But, if the past is any indication, getting a hold of the new Nexus 5 (2015) won't be easy. In the past, the Google Store has stocked out almost immediately. Error messages typically reign supreme. And shipping times were not exactly Prime calibre. If you've tried to get a Nexus 5 or 4 in the past you know the Google shopping experience wasn't exactly on par with the Apple experience (got to hand it to Apple, you get actual shipping estimates and they'll take your money… imagine that!).
So, Google will show off what's probably going to be the best-ever version of Android, and yet we will won't be able to get our hands on it for weeks, if not months.
How can you get Android 6.0 Marshmallow sooner?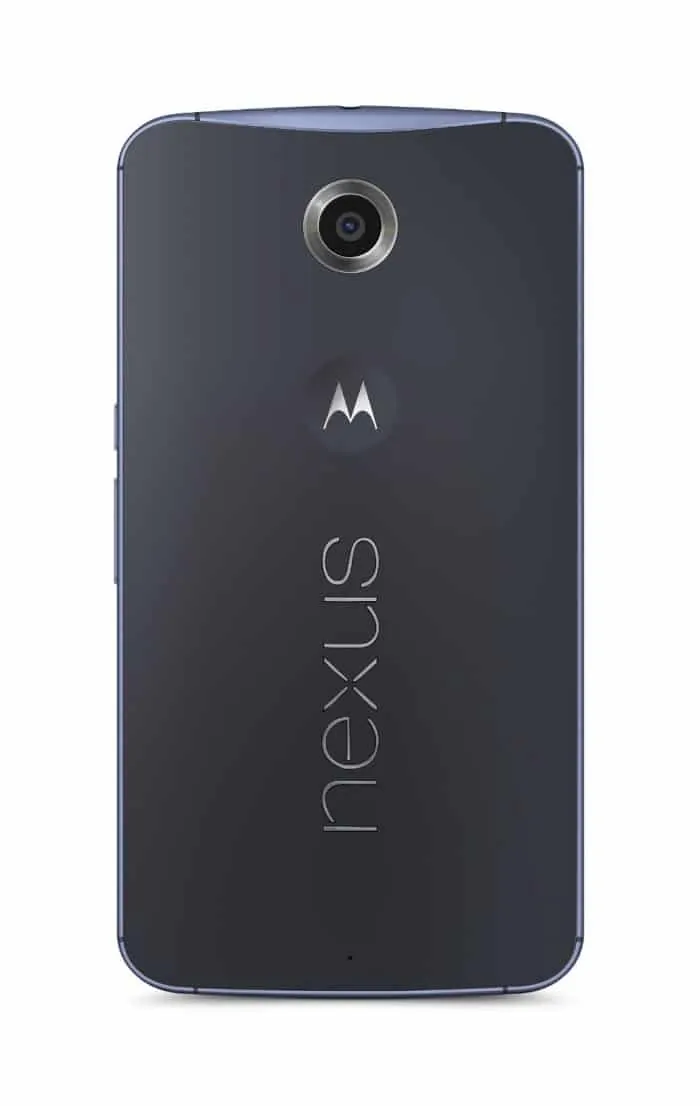 Shortcut: Nexus 6 & Android 6 Marshmallow
Nexus 6 to the rescue.
Today, you can buy a 32GB version of the most recent Android flagship, the Nexus 6 for a sizeable discount from its original price. Made by Motorola it's a beast. With a 6-inch screen, it's also quite large. However, I've been surprised in my time with the phone at how quickly you can get accustomed to a phablet. Going back to something smaller, especially a phone with a screen 5-inches or smaller, seems an impossibility.
Once again, based on history, Google will likely push Android 6.0 Marshmallow to the Nexus 6 (and probably the original Nexus 5 too) on announcement day (September 29) or very shortly thereafter.
Yes, you'll be running a phone from 2014. But it's a pretty amazing phone. And you'll get the latest software — something you won't see arriving as quickly on a phone from Motorola (the fantastic looking Pure and Play models), or LG, or, especially, Samsung.
Nexus 6 Isn't Perfect Mind You
One caveat with the Nexus 6. Battery life. It's only so-so. Disappointing that, especially when a mobile upstart like Huawei found a way for one of its older phones also with a 6-inch screen, the Ascend Mate 2, to go what seems like days. Another thing: no LED notification light. I miss that. Seems to be a feature of a bygone error though. I guess that's what Android Wear or Pebble is for anyways.
Of course, you could look for a deal on a Nexus 5 or even the Nexus 4. Both are made by LG, and were my daily drivers years back. But, I'd rather get the bump in specs, and other improvements that Motorola brought to the uber 6.
The Price is Right
For me it's an easy decision: Nexus 6 today.
Then, wait for prices to drop on the Fall 2015 breed of Android phones, and make another switch come spring, all the while keeping costs in check along the way.