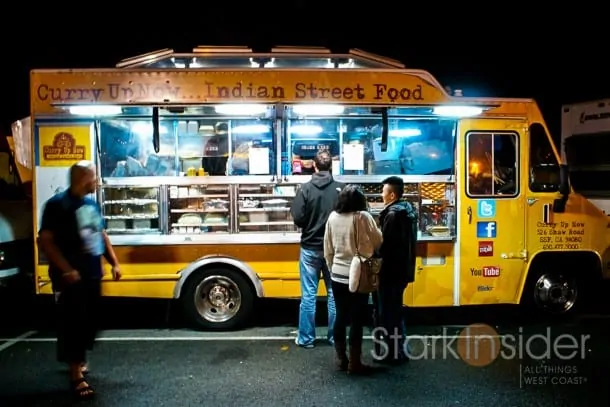 Looking for something to do this weekend in San Francisco? Here's a few quick picks from Team Stark.
Some of our favorite things on the Stark Insider radar include: a seminal Greek play be Sophocles, Antigone at Cutting Ball Theatre; new play The Lake Effect by Pulizter Prize nominee Rajiv Joseph about the challenges facing an Indian family running a restaurant; and one of our all-time favorite foodie events, which kicks off a new season this Friday, Off the Grid at the Fort Mason Center next to the Marina district.
Meantime, look for upcoming news and stories from Stark Insider on some of the biggest events coming our way here in the San Francisco Bay Area. Yountville Live Music Festival. BottleRock Napa Valley. Pebble Beach Food and Wine. Live in the Vineyard Music Festival (review). Bottega Gran Fondo (watch the video preview featuring Chef Michael Chiarello). Napa Valley Festival del Sole. And, of course, the epic Sonoma Wine Country Weekend.
Be sure to tune in to the Stark Insider YouTube channel to follow Loni Stark on the West Coast adventure of a life time… with a blooper here and there.
We hope to see you at a play, event, or art exhibition soon. Please say hello, and as we like to say from time to time around here:
Let the show begin…!
Antigone
Cutting Ball Theatre, San Francisco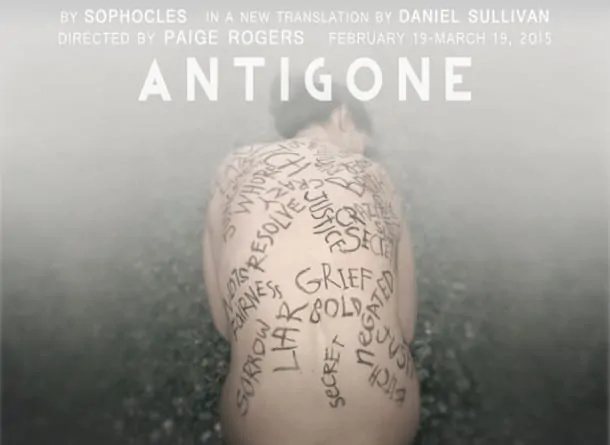 New translation by Daniel Sullivan
Directed by Paige Rogers
Runs through March 22, 2015
In this seminal Greek play by Sophocles, Antigone defies the royal edict sent out by her uncle, Kreon, not to bury the body of her brother, Polynices. Exploring the struggle between the individual and the state, this elegant tragedy about tyrannical power and civil disobedience is considered to be Sophocles' masterpiece and has become synonymous with political protest. Antigone appeared as a staged reading as part of Cutting Ball's Hidden Classics Reading Series in 2013. Associate Artistic Director Paige Rogers, who helmed Cutting Ball's productions of Tontlawald and Mud, will direct, using a cappella music and movement techniques inspired the company's August 2014 residency at the Grotowski Institute in Poland. Cutting Ball was the first American theater company to be given this honor in over a decade. Featuring Bay Area favorite Madeline H.D. Brown as Antigone.
The Lake Effect
TheatreWorks Silicon Valley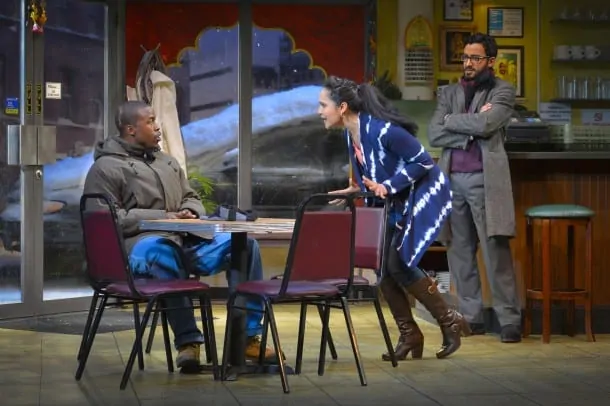 By Rajiv Joseph
Directed by Giovanna Sardelli
Lucie Stern Theatre in Palo Alto
Opens: March 7, 2015
Pungent memories of tandoors and tikka masala linger in a shuttered Indian restaurant, where the owner's grown-up children ponder the legacy of their family business, Dad's mysterious bookie, and their suddenly entangled lives. New from Pulitzer Prize nominee Rajiv Joseph, this engrossing "Best Play" offers a spicy menu of family secrets, sibling rivalry, and surprising reconciliation, served up by the acclaimed author of The North Pool.

Off the Grid
Fort Mason Center, San Francisco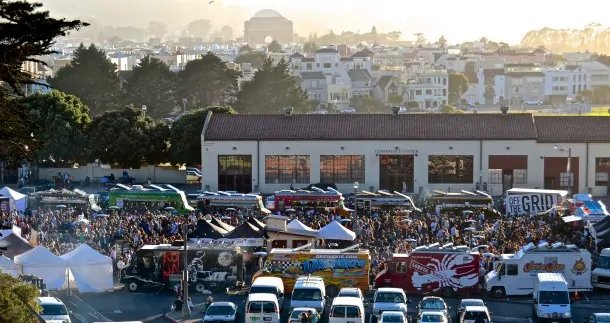 Street food festival featuring food trucks, live music, and picturesque views.
New season starts Friday, March 6, 2015 and runs weekly from 5:00-10:00pm
Trucks: 3-Sum Eats, An the Go, Bacon Bacon, Curry Up Now (lead photo), Drewski's Hot Rod, El Sur, Frances Delices, Hula Truck, Johnny Doughnuts, KoJa Kitchen, Korean Bob Cha, Lobsta Truck, Senor Sisig, T. Epiphany, The Boneyard, The Chairman, The Taco Guys.
Tents: Bini's Kitchen, Bok Ssam, Bomzies BBQ, Burma Bear, CHICA, El Pipila, Frita's Shack, Happy Dumplings, Jeepney Guy, Raj + Singh, Sugar and Spun.
Carts: Rocko's Ice Cream, The Creme Brulee Cart.
Did someone say food trucks? Off the Grid is a weekly gathering of food trucks and tents featuring live music, DJs, special cocktails, local wines and craft beers. The shared food experience has become a popular way to promote community spirit, to celebrate the art of street foods, and to also discover how social media can bring together people with shared passion. Food trucks? You betcha. Watch soon for more from Stark Insider to experience the best that San Francisco has to offer.