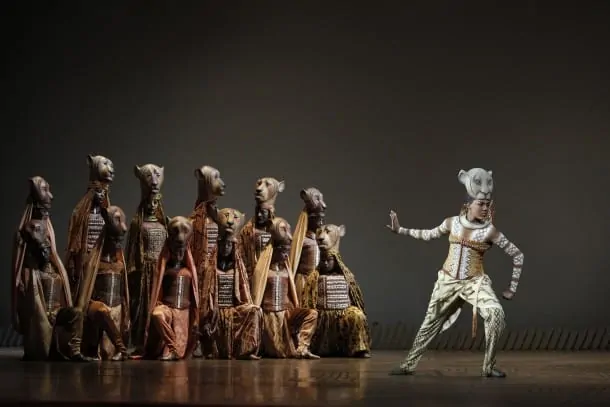 It's the circle of life! Organizers announced that Disney's The Lion King will mark its triumphant return as part of Broadway San Jose's 2015-16 season (see complete schedule below).
Stark Insider recently went backstage at The Lion King and met up with the real-life Rafiki. Watch the video below to witness Broadway make-up magic, as the incredibly talented creative team transform our own Loni Stark into Rafiki! One small challenge: Can Loni sing?! (see The Lion King backstage video at bottom of article)
Other shows announced at the presser yesterday at the San Jose Center for the Performing Arts include Andrew Lloyd Webber's adaptation of the classic The Wizard of Oz, hit Motown the Musical, Disney's Newsies, anniversary world tour of Riverdance, and the Tony award-winning revival of Pippin.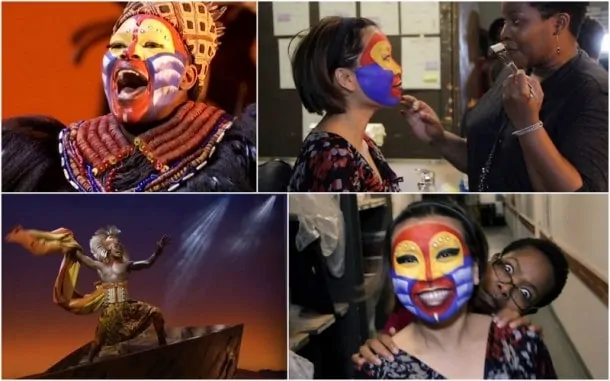 "Broadway San Jose's 2015/16 season is filled with Tony Award-winning blockbusters featuring magic, puppetry, dance, and some of the most beautiful music every written," said Broadway San Jose General Manager Nanci Williams. "Led by the return engagement of Disney's landmark musical THE LION KING – last seen at the Center for the Performing Arts in 2006 – our season will showcase a wide array of theatrical productions that will delight, entertain and surprise the whole family!"
ALSO SEE: 'Venus in Fur' ignites San Jose Stage (Review)
Performances for Broadway San Jose's 2015-16 season will once again be held at the San Jose Center for the Perfoming Arts (2,700 seats).
BROADWAY SAN JOSE 2015-16 SEASON

Disney's The Lion King
September 9-October 4, 2015

Riverdance – The 20th Anniversary World Tour
November 24-29, 2015

Pippin
January 5-10, 2016

The Wizard of Oz
January 29-February 4, 2016

Disney's Beauty and the Beast
April 1-3, 2016

Disney's Newsies
May 10-15,2016

Motown the Musical
June 21-26, 2016
WATCH: Broadway Backstage Preview – THE LION KING