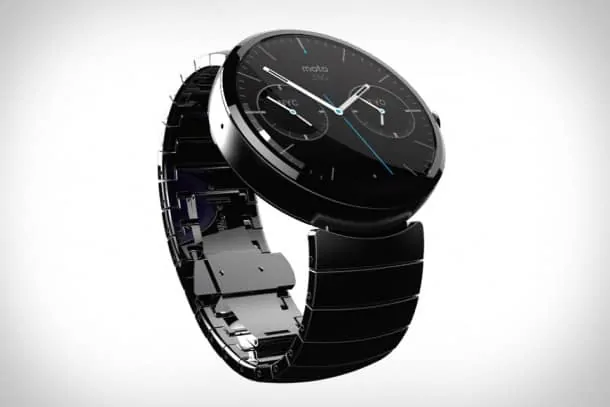 If 2014 was the year of the wearable, someone forgot to tell consumers.
According to research firm Canalys, only 720,000 devices  running Google's fledgling Android Wear mobile operating system shipped in the last six months of 2014. By comparison, Apple shipped about 114 million iPhones during the same period.
Why is Android Wear off to a slow start?
Here's some reasons why Google hasn't got the wearable market figured out quite yet.
Price – Too High!
Most Android Wear devices run about $199-299. The much vaunted (but ultimately bulky) Moto 360, for example, sells for $249 on Google Play. That's too much, especially for an accessory that relays simple information–weather, alerts, emails–from a smartphone.
Ugly Design
Then there's the design, or lack thereof. We should find out soon enough what sort of premium consumers place on fashionable design when it comes to wearables. When Apple launches its smart watch in April expect it to be highly desirable–not just because of functionality, but also because they will look stylish. Contrast that to the bulky, unrefined look of most (if not all) Android Wear devices and it's easy to see why Android Wear appealed to the technorati and early adopters, but not mainstream America.
Android Wear is Still a Work in Progress
For all the hype, in the Android Wear wasn't quite as polished as it needed to be. Adjusting settings for example requires an awkward swipe down. Reminders and other card-based alerts appear at apparently random times, and once dismissed can't be recalled, making them marginally useful.
Horrendous Battery Life
We already charge our smartphones nightly. Consumers have voted, and they do not, by and large, want yet another device on the nightstand requiring a charge. This could be the biggest stumbling block too with the upcoming Apple Smartwatch.
Confused Marketing – Why do I need Android Wear?
It was never quite clear why we needed an Android Wear-powered device. Was it so we could benefit from alerts? Or was it because they could do things that our smartphones–nearby in our pockets and purses–could not? Either way, it seems like Google never quite convinced us why we needed the gadgets. In the end, they became curiosities. Perhaps, mildly more useful than something like Google Glass, but nevertheless a bit of a novelty.