225 lots. That's how many we can expect at this year's edition of the annual wine auction known as Premiere Napa Valley.
The Napa Valley Vintners released the list of wines that will be auctioned off, and you can see it here on the PNV site.
Featuring winemaker dinners, barrel tastings, and various trade events, ultimately its the auction that takes place at the Culinary Institute of America (at the Vintners Hall of Fame room) on the Saturday afternoon that draws the most attention — primarily because the results give us a clue as to where the fine wine market is headed, if not at least domestically, and also affords us a chance to assess just how high those vaunted and mysterious "Napa cults" will go.
MORE STARK INSIDER: Napa valley wine auction shatters record – What's the impact on the fine wine market?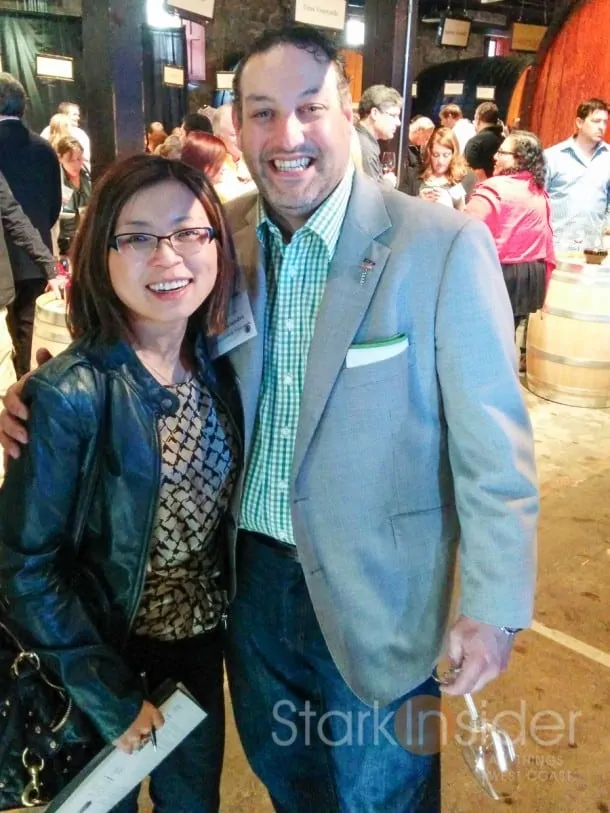 Last year, cults did indeed soar. A lot of Scarecrow Cabernet wine went for a cool $260,000 (USD). That works out to $4,300 per bottle. When I caught up with winemaker Celia Welch even she thought the price was "crazy." "Who knows if it will ever happen again?" she said during this Stark Insider interview.
In 2015 Premiere Napa Valley brought in $5.9 million. That was a record amount, doubling the previous year's take.
But it's not just about mystical cults and frothy bidding.
What's also special about PNV is the ability to catch up one-on-one with some of Napa's most skilled winemakers. There you can get a chance to get a sense of where the vintage is headed, what obstacles are confronting wineries, and where we might expect the market to go.
Many favorites will once again go up for auction this year — Etude, Grgich, Duckhorn, Alpha Omega, Plumpjack, Corison, Stags' Leap, among so many other highly collectable, enjoyable Cabs.
Although the wine industry has bounced back from the 2008 recession, according to Impact Databank the domestic market only grew 0.3% in 2014. The poor showing was mostly blamed on the weakness of on-premise sales (restaurants, wine bars). This data might suggest there is a dichotomy in the market for wine, with mainstream wines faring far differently then those of the pricier, rarified collectibles. The latter often see well-healed overseas investors come in to snag cases en masse.
2014 of course will be known as a tough year for most wineries in California. Winemakers (and also farmers and the agriculture industry in general) continued to be confronted by the ongoing drought. And in August the South Napa earthquake hit causing over $400 million in damage (it was the largest quake since 1989 Loma Prieta). Then, over the holidays, thieves stole $300,000 of fine wine from the French Laundry in a bold heist.
It should be an interesting year for wine, and it will be telling what we once again discover at Premiere Napa Valley. This year's auction takes place on February 21, 2015. You can see below some of the gavel action, and reaction at the auction as shot at the Culinary Institute of America.
PREMIERE NAPA VALLEY VIDEOS
Premiere Napa Valley Mega Wine Auction
Scenes inside the auction.
Wine Tasting During PNV at Far Niente in Napa
Food. Wine. Sun. Yes, pretty much a Perfect Day in my books.
Scarecrow Winemaker Celia Welch Talks About the Cult Cab Phenomena
At Premiere Napa Valley 2014, a lot of Scarecrow Cabernets went for $260,000 (about $4,300 per bottle). Watch as winemaker Celia Welch talks about the energetic bidding, and allure of cult California wines.
Napa Gras at Raymond Vineyards
And last, but not least… it wouldn't be Premiere Napa Valley if there weren't a swanky, over-the-top, soiree or two. One of the favorites among the trade who attend PNV each year is "Napa Gras" hosted by the irrepressible Jean-Charles Boisset at Raymond Vineyards. Sensory overload!