Loni Stark continues her travels up and down the California coast.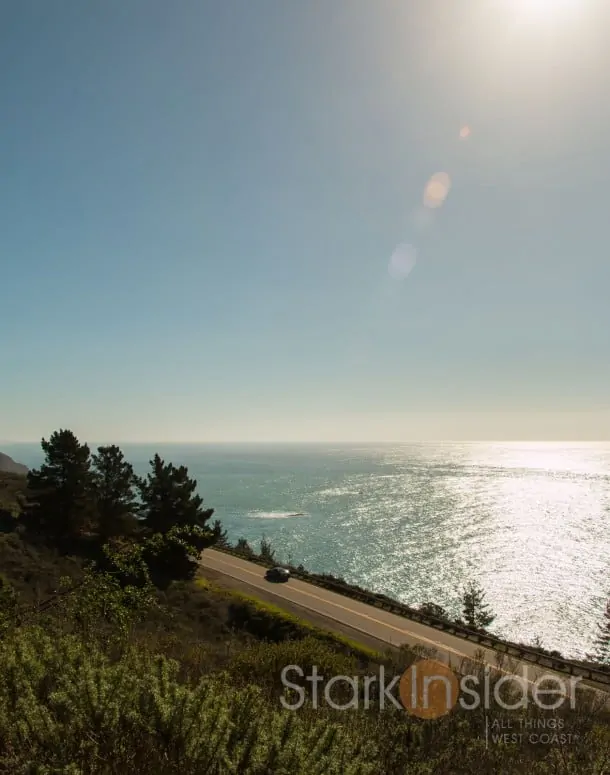 We had an amazing–inspiring, breathtaking, re-energizing–time recently in Big Sur. And, of course, I managed to somehow convince Loni to get in front of the camera to do all manner of things for another SI video (preview below) during the trip. If you haven't been to Big Sur, I'd humbly suggest you add it to your bucket list, if for no other reason than the views. They're spectacular. And at every turn along Highway 1 you feel the need to stop and breathe it all in. Fortunately, there's turnouts just about everywhere, one affording even more breathtaking views. Though I've been up and down the coast many times over the years it never fails to astonish me: the sun, the air, the ocean. Magnificent, and truly inspiring.
I won't reveal the resort where we shot this upcoming segment (though there are obvious clues if you know the region), but it was truly a special time. Who knew that we'd find stellar sushi right there in the woods of Big Sur! Yellowtail! So good we would return twice, the second time to wire up Loni and shoot a scene for the video.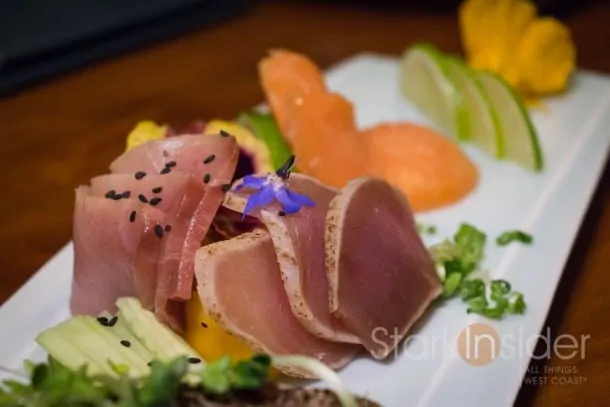 Big Sur was actually a test for us. There was no wi-fi at the location. Could we cope? (oh, the humanity).
Going off the grid was definitely a challenge for us hyper, Silicon Valley type A's. Loni's goal was to work on a writing project. Mine was… well, mine was… to follow Loni around with the Canon EOS 70D and make silly work.
Speaking of cameras, it's been a real learning experience shooting video for Stark Insider. Back in the day (2008) I started with a Canon Vixia camcorder. Then I jumped into the DSLR revolution when I picked up a Canon T2i at Costco (2010). I think it was about $700 or so, and I thought that a princely sum. For the past while I've been shooting mostly on an EOS 70D. I love the auto-focus that allows you to track subjects easily, or to rack focus and switch focal points in a scene. Of course, I do realize it's a bit of a videography sin to admit that I like the auto-focus feature, when really we should be doing everything manually, and properly adhering to core tenants of film school.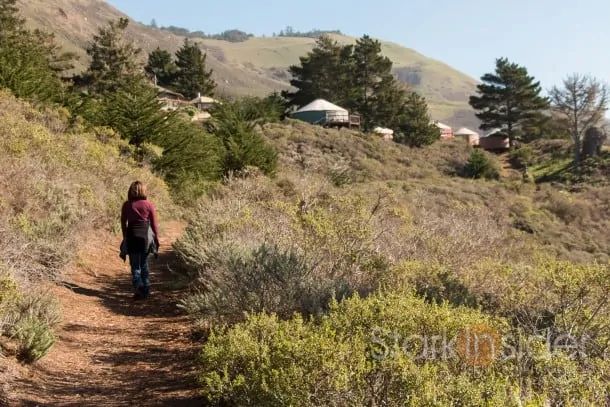 This year (2015) I think it's time to go Super 35.
I've been thinking about it for quite some time. I almost made the jump to Blackmagic. In the end, though, I need a camera that's better suited to doc/events/run-n-gun then I do cinematic film — as much as I love the look and feel that the Blackmagic line produces. Ultimately, I'll probably go with a Canon C100 (or C300), or, possibly, the new Sony FS7 which looks fantastic (and can pair nicely with a compact A7s for a b cam). In the meantime I need to redefine my understanding of "entry level" when it comes to the pricing of these cinema cameras.
Enough of all that, Big Sur it is. Here's the somewhat random preview. We've got more videos in store, including more wine personalities, musicians, actors and directors, plus some assuredly random stuff that will keep yours truly fruitlessly attempting to keep his lamentable creative self in check.
WATCH: Dreaming of Big Sur with Loni Stark (Preview)