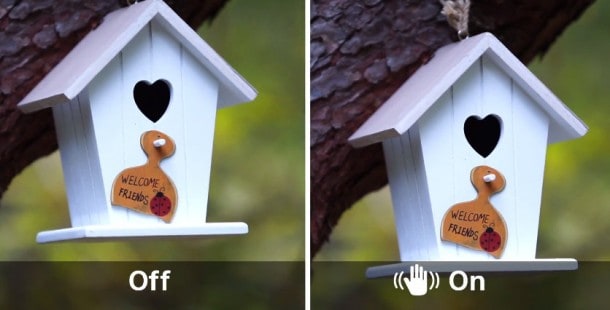 Shakycam could become a thing of the past. And it could be Sony that we have to thank for that.
With it's new a7 II (a sequel the well reviewed a7 full-frame mirrorless camera that came out in 2013), Sony is including 5-axis stabilization built-in to the camera body. Dubbed "SteadyShot" the new feature would, for example, take much of the jitteriness out of photos that were taken at extreme zoom lengths, and reduce blurriness at night in shots taken with available low-light.
After watching a promo video for the new stabilization capability I came away thinking one thing: awesome.
Yes, image stabilization is nothing new. Many lenses have it built-in. Buy most Canon DSLR cameras these days, for instance, and you'll find that the included kit lens has a stabilization on/off switch. Results, as I've discovered over the year, are quite good. Switching to a lens without it (such as the amazing Sigma 18-35mm 1.8) and you soon discover that without stabilization, there's no way to shoot, but with a tripod.
But with the a7 II Sony is building 5-axis (i.e. pitch, roll, x/y, yaw) right into the camera — presumably that means that regardless of the lens you put on the camera, you will still benefit from getting smooth shots.
The new a7 II is scheduled to ship in the coming weeks.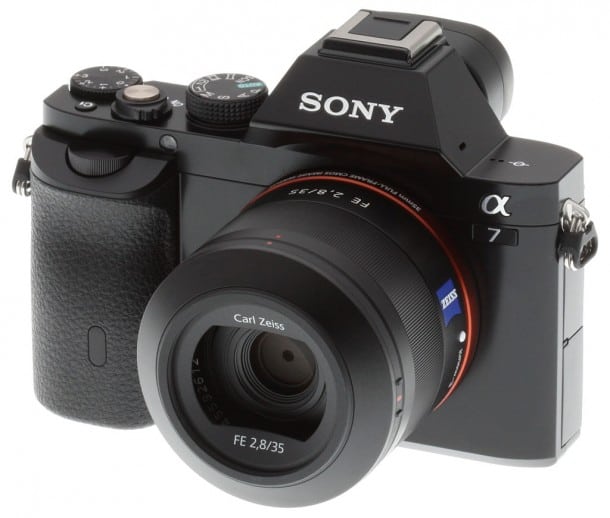 Most of us focused on video, however, will want to see what Sony has up its sleeve with the video-oriented sequel to the groundbreaking a7S. An a7S II is expected in early 2015. If it were to include SteadyShot similiar to what we are seeing on the a7 II, then it could be a boon for those of us interested in getting stable shots without rigging up thousands of dollars worth of heavy gear to our existing setups.
Which brings me to… Canon.
I've been using Canon to shoot video for Stark Insider since 2010 or so — from the Rebel T2i to an EOS 60D to my current camera, an EOS 70D (with that wonderful dual pixel auto-focus). Canon cameras have never (not once) failed me in all these years. Robustly made, I trust them on every shoot. Battery life is good. There's plenty of lens flexibility. Thanks to low cost SD cards, shooting times are no worry at all.
But, as many in the videography and filmmaker communities have noted, Canon appears to be (sadly) dropping the ball when it comes to innovation.
Bot the new Sony a7S and Panasonic GH4 cameras have the capability to shoot 4K video. Not only that they produce filmic images, are packaged in smaller bodies thanks to mirrorless design, and are priced far below cinema cameras such as the Canon C100 (which only shoots 1080p). So many are wondering why Canon is dragging its feet. Now, here comes Sony, already close to releasing second-gen cameras whereas to many (myself included) Canon has yet to even match the ante. Where, for example, is a Canon C150 or 200 camera that can shoot 4K? It should be here already.
Meantime Sony is–as I read on a comment on the a7S SteadyShot YouTube demo–continues to paint Canon (and Nikon) into a corner.
I'll still keeping using my 70D, and hope that there is an amazing 80D update around the corner, or a C150 cinema camera soon that can shoot 4K, or a blow-away 5D Mark IV… or… something! If not, it will be hard not to imagine joining the legions of others jumping into the Sony and Panasonic camps. In-camera 5-axis stabilization for video? Yes, please.
WATCH: Sony a7 II 5-axis SteadyShot Stabilization