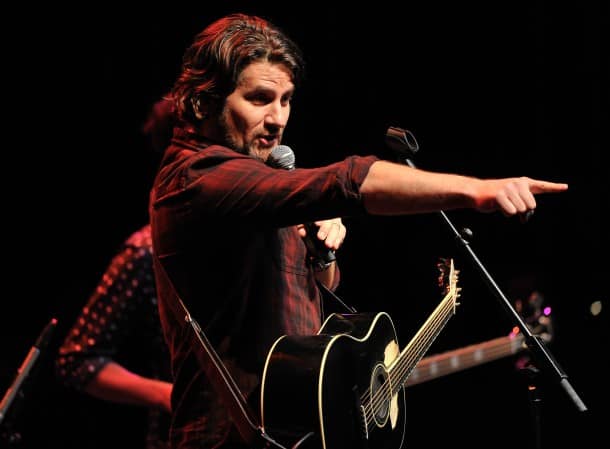 It was all about the bass. Girls, we discovered, do chase boys. And word is there were plenty of cool kids.
The second installment of this year's Live in the Vineyard concert series wrapped Saturday night after Ingrid Michaelson ("Girls Chase Boys") pumped up the energetic crowd at the Lincoln Theatre in Napa. By all accounts it was one of the strongest line-ups yet. Acts included Train, Ingrid Michaelson, Mat Kearney, Matt Nathanson, Meghan Trainor, Blue October, Echosmith, Marie Miller, Bea Miller, Scars on 45, and Jamie Scott.
Clinton Stark wrote-up a review of LITV noting, "I'd be surprised if any of those who attended weren't still raving about the experience for weeks to come."
Stark Insider was on location throughout the festival, and caught up with several of the artists. Mat Kearney was generous enough, despite an incredibly hectic schedule and new record ("Just Kids") about to drop in just a few months, to sit down with Loni Stark for one the most interesting interviews we've shot in years.
Stay tuned for more interviews, BTS, and live concert footage – subscribe to the SI YouTube channel and you'll get automatic notifications when new videos are posted.
For now here's Live in the Vineyard photo recap.
IN PHOTOS: Live in the Vineyard November 2014
All photos by Steve Jennings unless noted.