Denon has announced a new series of wireless speakers aimed directly at whole home audio incumbent Sonos. Is this the year the home automation battle gets real?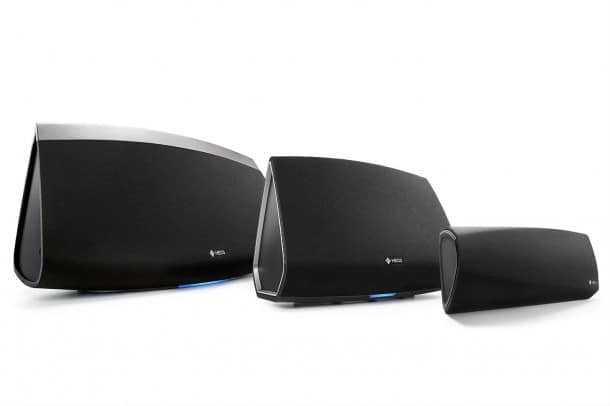 The battle for the home has begun. In earnest.
While home automation has always been a desirable market, no one has yet been able to make it a contractor-free experience. Earlier systems–such as light control systems by Lutron and advanced thermostats by Honeywell–were expensive and typically required custom installations. In 2014, that looks to be changing rapidly. When Google bought learning thermostat maker Nest for the tidy sum of $3.2 billion it sent a message to the industry: your days of complexity and near monopoly are numbered. Or possibly: "Hand over your app-starved ecosystem!"
But Apple is far from the only consumer electronics companies with eyes on locking our homes into a huge app ecosystem that features cars, mobile devices, and even wearables.
Google is obviously another major player. It has been far from easy, though, for the search giant; several attempts to capture the so-called "Internet TV" market have failed miserably. Chromecast, a low-cost streaming USB stick, has made minor inroads recently.
Denon may seem like an unlikely candidate to enter the fray.
A well regarded brand when it comes to speakers and audio components (most notably its highly rated home theater receivers), Denon this week announced a new line of wireless speakers. Dubbed "Heos" the line looks remarkable similar in price, spec and size to its nearest competitor, Sonos. The three models will cost from $400-600 according to the Japanese audio specialist. That makes them approximately $100 more expensive than the corresponding Play:1, Play:3 and Play:5 speakers from Sonos (which I absolutely think are fantastic). Given the Denon name, that could be an enticing proposition for those that appreciate its history with high fidelity and quality design. Still, part of what made Sonos so popular is its simplicity, and its clever app controller which can stream everything from Songza and Pandora to Google Play Music and Internet radio stations such as Radio Paradise (superb) and SKY.FM.
All that aside, the Denon news is mostly unremarkable; yet another consumer electronics company quietly rolls out more consumer products. That is, until you place it in the larger context – add in the backdrop of Google's Nest acquisition and Apple's unveiling of the intriguing "HomeKit" automation platform this week for developers, and Samsung's Tizen-powered smarthome and you begin to see the trees from the forest.
According to Transparency Market Research, the home automation is expected to grow 24.6% y/y through 2019 when it will reach $16.4 billion in the US. So, yes, you can see why tech companies like Apple, Google, and Samsung, and traditional electronics manufacturers like LG, Lutron and Honeywell are so keen to, respectively, enter the market and defend the market.