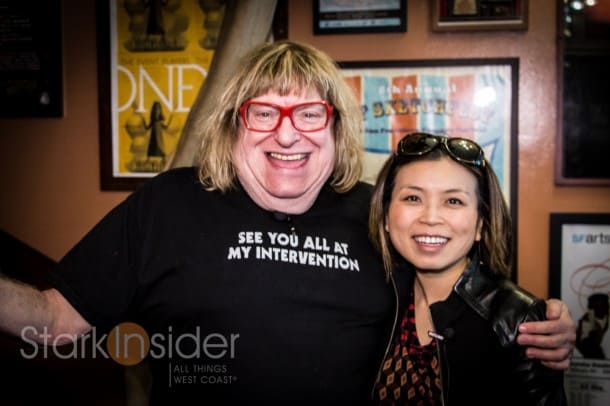 Whether it's film, food truck nirvana, or the live stage, there's once again no shortage of interesting ideas to consider for your weekend outings.
Stark Insider has a round-up of some of our favorites. Don't forget to return here for reviews, interview and videos of "All Things West Coast" as we continue to explore the San Francisco Bay Area for the foremost creative thinkers and doers.
A.C.T. continues on with the well regarded musical The Suit, playing through the month at the Geary Theatre.
The 57th edition of the annual San Francisco International Film Festival (SFIFF) continues (through May 8) with several screenings, panels, and events.
A rare revival in Du Barry Was a Lady starring comic legend, Academy Awards writer, and gay super icon Bruce Vilanch opens Saturday at 42nd Street Moon.
Off the Grid again returns on Friday to Fort Mason, featuring scores of food trucks.
And the new exhibition Wrong's What I Do Best at San Francisco Art Institute is mind bending look at the tragicomedy figures and stage personas created by hard country performers. Definitely worth the time.
THE SUIT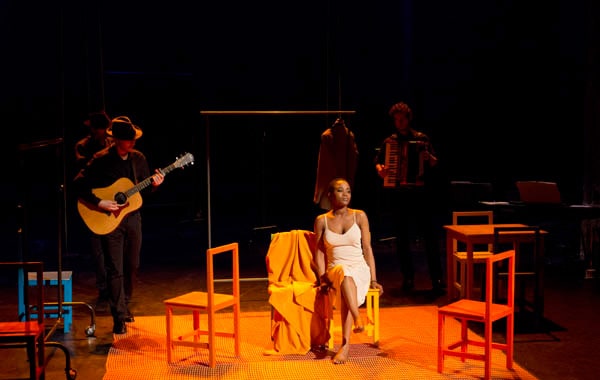 American Conservatory Theatre
Now playing: through May 18, 2014
When a husband catches his wife in the arms of her lover, the lover flees—but leaves his suit behind. As her penance, the husband makes his wife "treat the suit as an honored guest"; accompanying her wherever she goes, the suit becomes a whimsical yet cruel reminder of her infidelity. African melodies interweave with jazz standards to underscore this simple yet surprising tale, set in Apartheid-era Johannesburg, in a haunting production that integrates virtuosic musicians directly into the action. (75 minutes, no intermission)
NOT A GENUINE BLACK MAN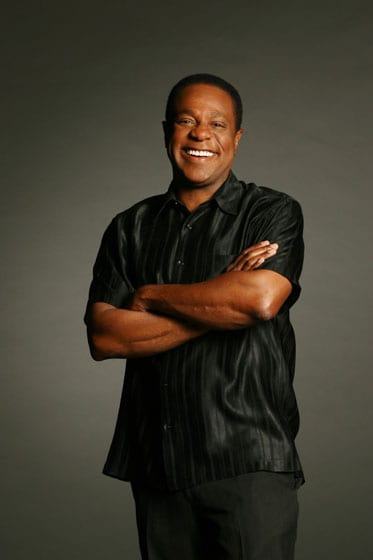 Berkeley Repertory Theatre
Now Playing: Through May 31
"In 1972, The National Committee Against Discrimination in Housing called San Leandro, California a 'racist bastion of white supremacy.' Fair Housing advocates considered it one of the most racist suburbs in America. The U.S. Commission in Civil Rights conducted hearings. And then, we moved to town." So begins Brian Copeland in Not a Genuine Black Man, the longest-running one-man show in San Francisco history—back for its 10th anniversary at Berkeley Rep! In a monologue that's both entertaining and poignant, Brian explores how surroundings make us who we are.
Read the Stark Insider review of Not a Genuine Black Man by Cy Ashley Webb.
DU BARRY WAS A LADY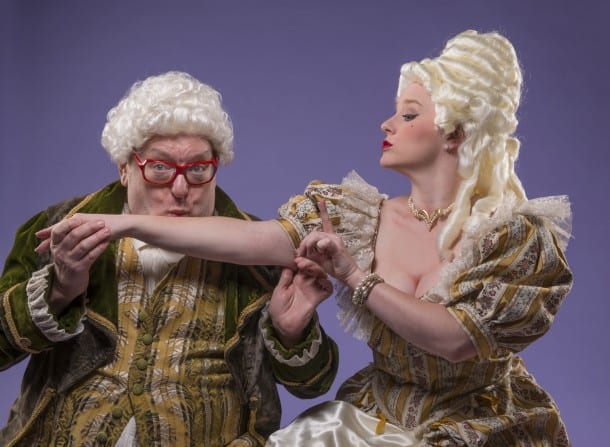 42nd Street Moon
Opens: May 3
The Grand Finale of 42nd's 21st season stars TV, nightclub and Broadway comic BRUCE VILANCH as a hapless nightclub washroom attendant who wins the Irish Sweepstakes. A misdirected dose of knock-out drops sends him into a dream world where he imagines himself King Louis XV in pursuit of his lovely, lively, and troublesome mistress, Madame Du Barry. The dynamite Cole Porter score includes Friendship; Well, Did You Evah?; Do I Love You?; When Love Beckoned on 52nd Street; Katie Went to Haiti; and But in the Morning, No.
SFIFF – "LAST WEEKEND"
Various venues across San Francisco
PREMIERE: Last Weekend starring Patricia Clarkson on Friday, May 2
Another action-packed weekend of film at SFIFF. One film in particular worthy of note is the dark drama Last Weekend which will premiere at the festival:
Patricia Clarkson powers this darkly humorous drama about an aging matriarch who wants everyone to gather one last time at the family's gorgeous Lake Tahoe manor and reminisce before she puts it on the market. Naturally, no one else in the family, nor their guests, has any interest in doing so. Her sons are too preoccupied with their own busy lives and struggling relationships for any nostalgia, and the dream of a splendid Labor Day weekend denouement dies quickly in a whirlwind of contention, crisis and family dysfunction. Set in the infamous Hurricane Bay house of George Stevens' 1951 melodrama A Place In The Sun, where Elizabeth Taylor and Montgomery Clift once caused fireworks, Last Weekend gracefully captures the soulful transformation in Clarkson's character as she is forced to let go of her fantasy about everyone's weekend and attend to the harsh reality brought on by a sudden emergency. Sparked by the angered insight that "motherhood is a shitty deal," Clarkson falls into an affecting and profound remembrance. Sensing her intimate memories fading into the distance, feeling the burden of age and faced with a fear of being left alone, she somehow opens her heart to the inevitability of impermanence and the natural melancholy of autumn. –Gustavus Kundahl
OFF THE GRID – Weekly Market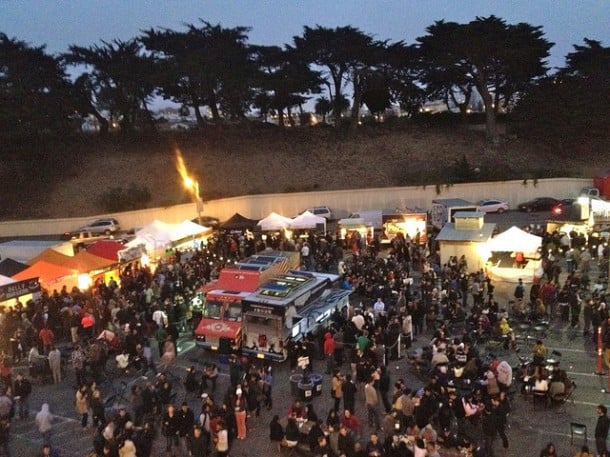 Fort Mason Center
May 2 5-11pm
Off the Grid is your roaming mobile food extravaganza — bringing you delicious food, with free sides of music, craft and soul. Check out all your favorite gourmet food vendors in one place – creating markets like you've never seen before.
WRONG'S WHAT I DO BEST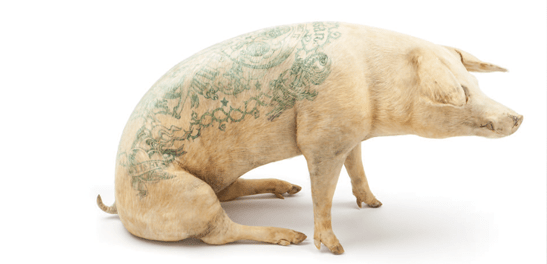 San Francisco Art Institute
Walter and McBean Galleries
Wrong's What I Do Best gathers the self-searing impulses of artists and musicians playing the role of one's self as someone else. Working against both correctness and failure, Wrong's What I Do Best revels in repeated derailments to present the work of artists who prod the edges of our world.
Watch the Stark Insider video profile of Wrong's What I Do Best shot during the opening at SFAI.
STARK INSIDER TV: Wrong's What I Do Best at San Francisco Art Institute