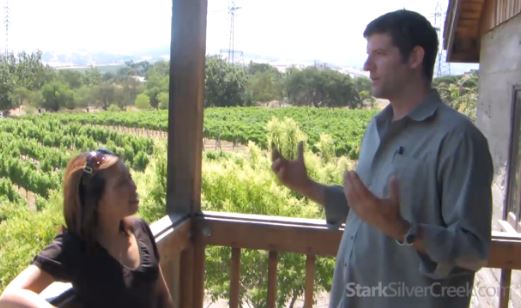 Livermore Valley, I'm tellin' ya (too often and like a crazed uncle I'm sure): still the unheralded region that flies under the wine world's radar. Located about thirty minutes north of Silicon Valley, Livermore is not a large AVA by any means. Only 80 wineries or so call the place home. But if you like a relaxed, kick-back-and-enjoy-some-sipping-adventures-with-friends, you absolutely must pay a visit.
If you're just acquainting yourself with Livermore, there's two names you should know: John Concannon and Karl Wente. Both run winemaking at Concannon and Wente, respectively. And both helm multi-generational winemakers. A story they're want to remind us many times over; it's almost as if pedigree and history in the wine business stand for something above and beyond.
COMING SOON: The "Livermore Hustle" with John Concannon, 3 Steves and Darcie Kent
Wine Country: Livermore Hustle Preview from Stark Insider on Vimeo.
One varietal to check out when you visit Livermore is Petit Sirah, especially at Concannon. The other, at least in my books, is Chardonnay. There's some good ones to be found here.
Today's example is the "Morning Fog" from Wente.
For $15 you get mega bang for the buck. Same style wine from Napa or Sonoma would likely cost double that. When I'm looking for a straight forward wine in local stores (Trader Joe's, Costco, and a local wine shop are my usual go-to spots) , I typically look for a Wente. I also will look for Chards from Mendocino and Lodi. Again, places off the beaten path that price wines competitively given their smaller reputations.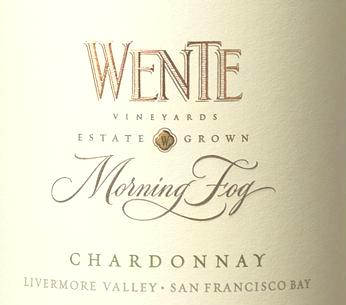 I'd rate this one slightly towards the oaky side – every slightly. If you want the absolutely steel style that's very in these days, this one is probably not for you. Sometimes those can leave a strained aftertaste, not so pleasant. This white was barreled for 7 months oak  with battonage — stirring — performed monthly, followed by another 7 in stainless. Based on that you'd expect a pretty balanced white as it relates to oakiness. And, in my tasting, is exactly what you get.
Two attributes in particular stand out: vanilla and cinnamon. Love them both, and Karl has given this one a wonderful flavor profile – clean finish, lots of tropical notes (without going Sauv Blanc crazy over the top). I usually enjoy a glass, sitting out back with my wife, planning world domination, with some crackers and California cheese.
WATCH: Karl Wente talks winemaking, bachelor life in Livermore
Karl Wente talks winemaking, music and life from Stark Insider on Vimeo.