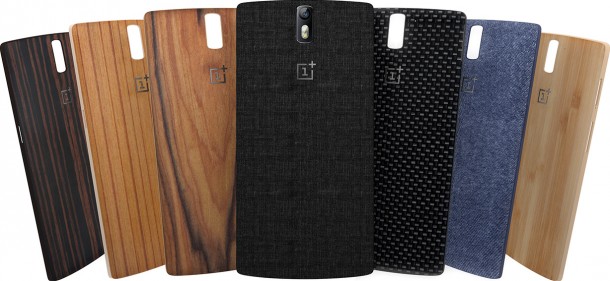 There's an interesting bit of news this week in the world of Android. It's called the OnePlus One and it's a new Android smartphone. In itself an easily forgettable headline. Except for one thing. This is the first handset to ship that runs the increasingly popular custom ROM known as Cyanogenmod — right out of the gate, without any rooting, or flashing.
Cyanogenmod is a favorite among Android enthusiasts. Has been for years. Based on AOSP (Android Open Source Project), it takes everything that's great about the stock Android experience, and improves upon it, most notably when it comes to performance, and variety of customization options. One thing I particularly like about Cyanogenmod is that it can breathe new life into older devices. I installed it on an old Galaxy S2 handset. After the update, the aging, but still respectable phone was fast again, and able to do almost everything newer models could (though, no qualms about it, Nexus 5 is still my daily driver).
The company OnePlus is billing the new phone as a "flagship killer." At $299 (16GB) it's clearly lining itself up against Google's Nexus 5, which starts at the same price.
Horrible naming aside (what is it with "One" these days?), this is a really impressive looking flagship Android. At least on paper. All the latest and greatest internals are there–you can find vast amounts of write-ups so no need for me to feebly attempt to repeat all of that.
There's a few very interesting features on the One that have caught my attention.
On Screen or Capacitive Keys – Take your pick
Yes, you can have your cake and eat it too apparently. With the OnePlus One, you get both on screen and capacitive keys. Interesting that. In the past it was (a near religious) choice: you went with physical capacitive (Galaxy S5 for example) or on screen controls (Nexus 5). Either, or. So far as I know the OnePlus team is the first to blow up that idea, and give us both, in one phone. That's fine and dandy. I prefer on screen myself. Despite the generosity in this design there is a sacrifice. If I opt to use the on screen keys I'm stuck with having the space along the bottom bezel dedicated (to now dead) capacitive controls. I won't know if that's too big a deal until I get my hands on the phone – in photos the bezel looks trim enough, and maybe not much larger than that found on the Nexus 5. Just something to keep in mind.
Tap Twice to Wake the Phone
This is convenient, and looks to be the smartphone norm. Tap twice on the screen and it wakes up (even, as OnePlus tells us, if your hands are wet, or, as likely the case around my desk, coated in espresso). No need to fiddle, stretching fingers and thumbs like Mr. Magoo, searching for the power button.
Large Screen, Large Battery
As is the trend these days, the OnePlus designers have opted to go large. The display is 5.5-inches (1080p with Gorilla Glass 3). That will irk some. But it seems for many, larger screens are better, even if it means slightly less comfort in the pocket. A lot of us don't care that our phones need two hands to use. Isn't it nice to browse the web with lots of ease of readability?
One potential impact to watch for in 2014: will the increase in smartphone size have a negative impact on the small tablet market? I think the answer is yes. There's really not a whole lot to be gained by moving from a 5.5-inch smartphone, such as the OnePlus One, to a tablet like the (mighty good) Nexus 7, in terms of viewing space. That's one reason why I believe the likes of Google, Samsung, Amazon and Apple are focusing on the 8-inch and above markets when it comes to tablets.
Cyanogemod is Continuously Updated
Unlike carrier-controlled devices, and even, to an extent, Google's own Nexus and GPE devices, Cynaogenmod gets updated on a regular basis. Meaning, you can download nightly builds if you like, with the latest bug fixes and new features. Sure, this isn't for everyone. But I love that this circumvents the notoriously slow, agonizing QA cycles that we've been bound to in the past when under contract with AT&T, Verizon and T-Mobile.
One Downside: No Wireless Charging
I love wireless charging. My Nexus 5 sits on a Qi-based charger at home and at various office locations. No messing with micro-USB cables. Doesn't sound like a big deal, but once you get used to it, there's no going back. So for me this could be the deal breaker when it comes to the OnePlus One. There's a (tremendous) lot to like. Without wireless charging, however, I might opt to stick it out with the Nexus 5, fragile screen and all (mine has a hairline sliver, for reasons unexplained).
Android Opens Doors
OnePlus, the company exists because of the open-source nature of Android. And that's a great thing.
Google has created a market fraught with co-opetition. Companies use Android to build products to compete against its very own. OnePlus is doing exactly that with this new One 5.5-inch flagship that will likely steal some sales away from the Nexus 5. By comparison, Apple is vertically-integrated and closed. No one, of course, builds iOS-based phones, but Apple. Based on the revenue figures coming out of Cupertino that's no exactly hurting the company, post-Jobs and all. Two wholly unique approaches and strategies. And both successful. The wildcard in all this is Samsung. Meantime it's a breath of fresh air to see a small company, like OnePlus, attack the market in novel fashion. Thanks to Cyanogemod, and in turn thanks to Android.