Where on earth is Canon these days?
4K was all the rage at NAB (National Associations of Broadcasters) in Vegas this year. The annual trade show is typically a hot bed for what's, well, hot. This year, it was all about the super-duper high resolution afforded by 4K. In short, it's about four times the resolution of today's HD (1080p). It looks sharp, with lots of detail.
Broadcasters, filmmakers, enthusiasts crammed the show floor, and flocked in particular to the booths of Panasonic and Sony. There they saw new 4K offerings targeted at the under $10,000 camera market. The new Lumix GH4, a mirrorless micro four-thirds camera, can shoot 4K and is priced at only $1,700–an incredible value given its performance levels. Sony, meanwhile, impressed with a full-frame camera, the A7s. Expected to come in around $2,000 it too should upend the lower end of the pro market, giving incredible power to photographers and videographers alike in a discreet compact body.
But Canon… Canon… ? All was quiet on the Canon front, at least when it came to 4K cinema gear.
Here's my dilemma. I'm shooting on DSLR, currently with the mighty fine, auto-focus bearing Canon EOS 70D. It is truly magnificent. The fact that you can buy this kind of camera off-the-shelf at your local Costco for just over a grand is proof we're living in the golden age of video technology. I've been shooting on Canon for Stark Insider (almost 500 videos now!) since 1999 when I started with a Canon Vixia camcorder. I jumped into the DSLR revolution with a T2i. Followed that with the 60D, and, last year, to the 70D. Along the way I tried to improve my camera skills (a work in process), editing and storytelling (baby steps), and visual style.
I was hoping Canon would've introduced a competitive camera at NAB to this new 4K breed. Maybe a C150 or C200.
Now, however, I have a hankering for the real cinema look. And that (generally) requires a Super 35 sensor. These are the kind often used in Hollywood. It gives you that vaunted "filmic" look – pretty grain, wide dynamic range. Years ago even entertaining buying a Super 35 camera would've been an impossible option for our business. They were simply too expensive. Renting an ARRI camera was the best (and only) option. Then came RED, with a sub-$50K line of incredible cameras. Filmmakers rejoiced. Blackmagic last year took it even further with cinema cameras ranging from an unheard of $995 up to $3,000 for a 4K production camera. Amazing stuff.
As a Canon guy, I'd prefer to stay with the mark. I have Canon EF lenses in which I've invested over the years (my latest prize is the Sigma 18-35mm 1.8, a real peach) and don't necessarily want to start over again with a micro-four-thirds mount.
The Canon C100, with a Super 35mm sensor, is the front-runner. It's about $6,000 (with the new auto-focus option and lens), comes with a boat-load of useful pro features (focus peaking, histograms, XLR audio, dual SD cards, assignable buttons, ND filters, etc.). All and all this looks like a lock.
Except for one thing.
The C100 shoots at "only" 1080p resolution.
Despite that apparent limitation, the results it produces are gorgeous. Poke around Vimeo a bit and you'll see glorious examples (Philip Bloom). Given that I deliver on the web, is it really a big deal? Another point: the jump from HD to 4K is far less significant then what we saw during the jump from SD to HD. Remember 4:3?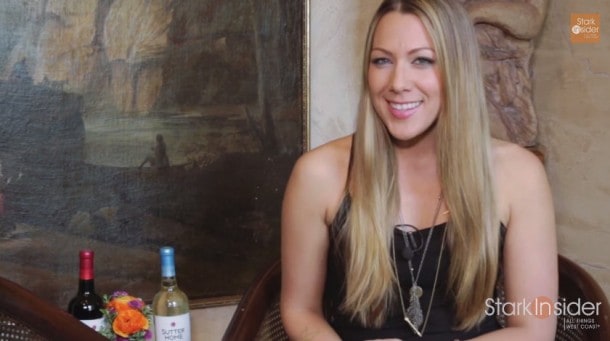 I might not give it much notice, except that this is a pretty substantial investment to make. What if. What if… this time next year 4K is the norm? I don't think that will be the case, but I'd like to (try to) future proof my gear, at least for a year or two, before plunking down what amounts to a nice vacation. Meanwhile Panasonic is making a convincing case for 4K capture. Even without delivery to 4K TVs and screens, the increased resolution allows for much latitude during post production. You can reframe shots, for example, without losing a resolution. I desperately could've used this recently with the Colbie Caillat interview on Stark Insider. She gave us a great call sign "You're watching Stark Insider." – but unfortunately the shot framing was not ideal. I wanted her alone in the frame, and had to crop slightly to remove the host, who was visible on the left. Sadly, that reduced the quality a bit. If I had 4K I could reframe that shot, and still deliver in 1080p at perfect quality.
Many are reporting that 4K and delivering in 1080p also results in a more detailed picture.
So cameras like the Panasonic GH4 and Sony A7s look appealing as they both do 4K, with the former able to capture internally (a huge plus) without the need for an external recorder (such as an Atomos Ninja).
When is Canon bestowing upon us a 4K (or even just 2.5K) cinema camera to compete w GH4, A7s? #C200 #needit

— Clinton Stark (@clintonstark) April 22, 2014
I was hoping Canon would've introduced a competitor to this new breed. Maybe a C150 or C200. Ideally it would shoot 4K, with options to also record at 1080p, and 720p for high frame rate slow mo. Heck, even 2.5K (like the $2,000 Blackmagic Cinema Camera) would be a treat. Sadly none of that came to be at NAB. The dream and disappointment continued. My only choice as of now is to go mirrorless (GH4 or A7s) and re-tool my entire studio. Or I could bite the bullet and go with a C100. Then again, I'd be fearing the worst: would 1080p be woefully outdated soon?
There's another option.
And that's to wait.
No shame in that I suppose. Maybe Canon will make a move later this year, and appease the enthusiast, entry pro buyer with a (bold!) new model capable of 4K.
A few nights ago I re-watched The Wizard of Oz. It looks simply amazing on the big screen, even by today's standards. 1939 was a long time ago. Yet, the filmmakers told a remarkable story. One that would endure for the ages. There was no 4K. There were no drones. There was no such thing as warp stabilizer, or three-way color corrector. Apparently against all technology odds, they crafted something beautiful and timeless. Maybe–just maybe–pixels and specs are overrated? Do we really need 4K in 2014? Maybe Canon knows something I don't.