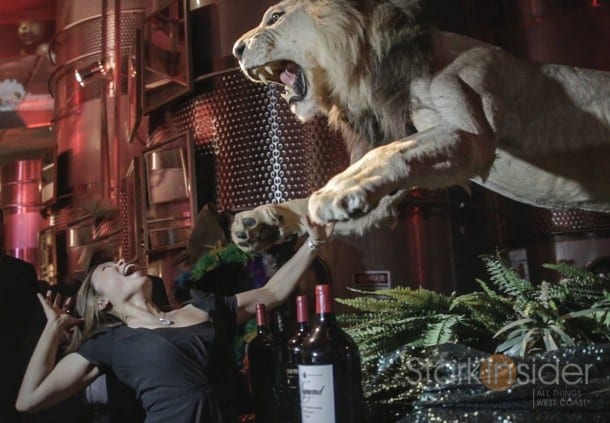 If you're a photography or videography enthusiast chances are you've already heard about this Sigma lens. It is quite simply the cat's meow. Divine. And, if you haven't already added it to your kit, I'd gently urge you to give it some thought.
The lens I'm talking about is the Sigma 18-35mm f/1.8 DC HSM.
When Sigma released it late last year it promptly sold out. The reviews and video tastemakers across the web hailed its performance. Soon I would discover what all the fuss was about. The lens is available with Canon, Nikon and Sigma mounts, with ones for Pentax and the Sony Alpha coming soon. I was fortunate enough to snag one for my trusty Canon EOS 70D – a camera that is with me about 90% of the time.
Interestingly, Sigma has managed to quite quickly shift its brand perception. In the past mentioning Sigma would evoke subtle jeers, "poor you, you could only afford a Sigma?". Forget all that. This is a lens that can go toe-to-toe with even the likes of Canon's famed L series lenses (the ones with the red rings). I know filmmakers that use this lens on their RED cameras. And it's a definite favorite with the Blackmagic community.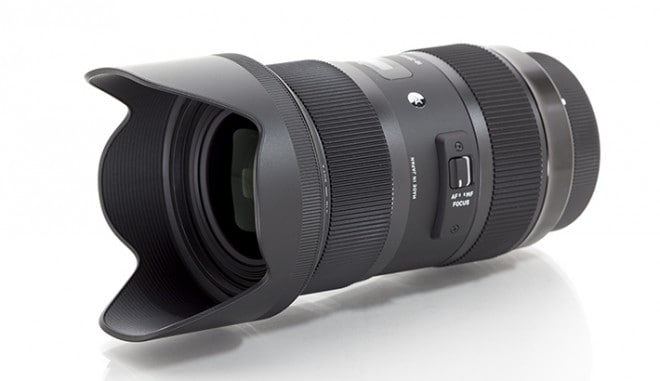 There's a few things I like about this Sigma.
Price. It's only $799 (I bought my Sigma 18-35 EF on Amazon). Update: Priced dropped to only $695. Check Amazon, the value is that much sweeter. For a lens of this caliber that's a steal. Along with positive press, it's one of the key reasons why the lens sold out so fast. Keep in mind to get comparable quality from Canon you'd need to spend in the order of $1,700 (for the Canon EF 16-35mm f/2.8L).
Design. Sigma has really shored up its production quality, and it shows. This lens is gorgeously crafted. It's solid, well-machined, and everything feels tightly engineered. Twist the focus ring, and you get nice, smooth action. Some have complained about the weight. It is a heavy lens. I haven't found that to be an issue with the 70D. Quite the opposite in fact. The heft makes holding the camera easier, and gives the in-hand experience a stabilized quality that I appreciate.
But above all, it's the picture quality that has me most impressed.
Gobsmacked, actually.
It's razor sharp. Plus, the image is malleable in post-production. Be it in something like Photoshop for images, or Premiere Pro for video, I find that the image quality holds together well to color grading, and other manipulation.
Now there is one caveat:
This Sigma lens has no stabilization.
That's mostly a concern for video – and the bulk of my work is video. So you'll need to use a tripod or some sort of stabilization rig.
Still, knowing this, I still went ahead and recently shot an entire Stark Insider segment handheld (using a tripod for only a few shots). I was curious to see how the lens would perform–granted, this is just run-n-gun, and there's plenty of camera movement, and I had to use a bit of warp stabilizer here and there. I used the Sigma to film "Napa Gras" at Raymond Vineyards because: (a) it would be mostly dark and the I could stop right down to a magical 1.8 with the Sigma; (b) there would be fantastical colors and scenery; and (c) the manual focus ring on this lens is easy to use even during run-n-gun.
Here's that video–art-house vanity with limited purpose and appeal that good-sport Loni Stark positively abhors–shot with the Sigma 18-35mm. Where's William Castle when you need him?
SHOT WITH SIGMA 18-35MM F/1.8: Sensory Overload at Napa Gras
I should note that I'm not a crazy sharpness guy. I love trying to achieve a film look. The footage in the above video was converted to Polaroid 600, and Kodak TrX400 for the inky black and white fantasy sequences. But there are plenty of videos and reviews out there that go in-depth comparing sharpness, vignetting and overall quality with the competition.
For overall versatility I still like the Canon 18-135mm kit lens that (optionally) comes with the 70D. It give me much better range, useful for close-ups and detailed b-roll. Plus, best of all, it has stabilization, which, as you can probably tell, I'm usually in desperate need of. But, in situations where I don't need range or stabilization, this Sigma takes the cake.
Everything you've heard about this Sigma 18-35mm f/1.8 is true. It's the real deal. Literally, a deal too.
Bottom line: Highly Recommended.